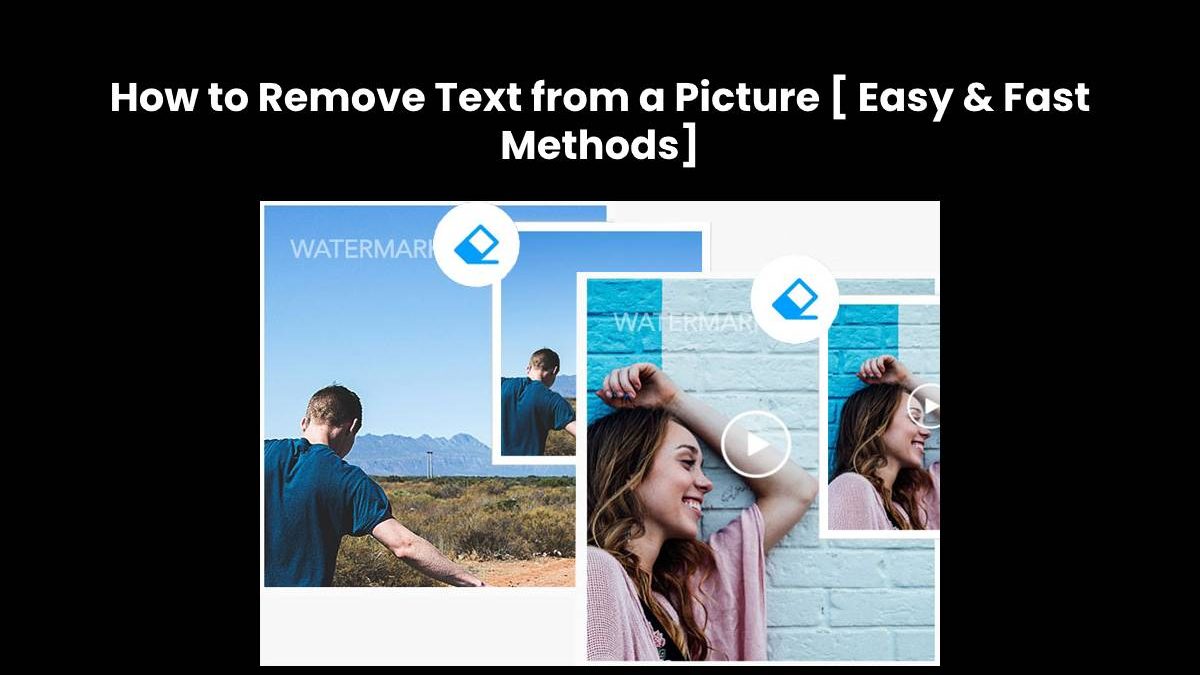 We inevitably need to deal with several photos in daily life or office. For copyright protection purposes, some images on the web will be watermarked. Meanwhile, there are still other kinds of text on pictures, like date, name, image explanation, etc. It seems like a hassle if you need to save a photo on the web to set up as a background or for other purposes, but there are texts and watermarks on the image. In this post, I'll explain how to remove text from a picture in easy and quick methods.
How to Remove Text from a Picture with Watermark Removal Software
Various professional watermark removal software has come into being to process watermarks in photos and videos. Admittedly, it is one of the most effective ways to erase text from a picture. However, not all watermark removal tools are costless to use. Most of them cost and offer a variety of restrictions for the free version.  WorkinTool Watermark Remover is a desktop tool that commits itself to eliminate watermarks from photos and videos. It is free to use, no matter for watermark removal or other features. Usually, the text removal process will be within seconds. And it is able to eliminate multiple unwanted things in a photo in one go. Save your time to the greatest extent. In contrast, it is easier to operate than expert photo editing tools like Photoshop and can result in excellent text removal effects. You can download and use this watermark remover from WorkinTool official website.
How to remove text from a picture with WorkinTool Watermark Remover
Step1. Launch the WorkinTool Watermark Remover on your PC and select Remove Watermark from Image on the user interface.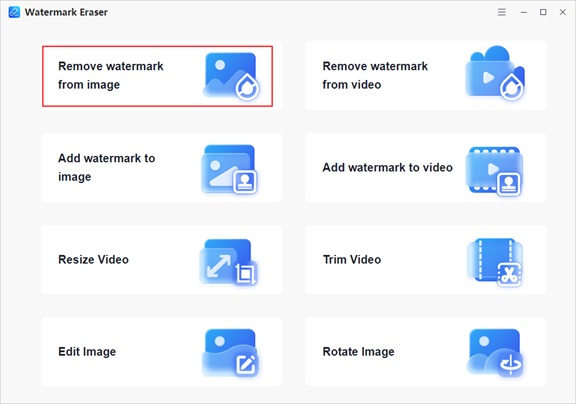 Step2. Upload the picture (JPG, PNG, and BMP are supported) and cover the text or watermark with the brush or rectangle tool.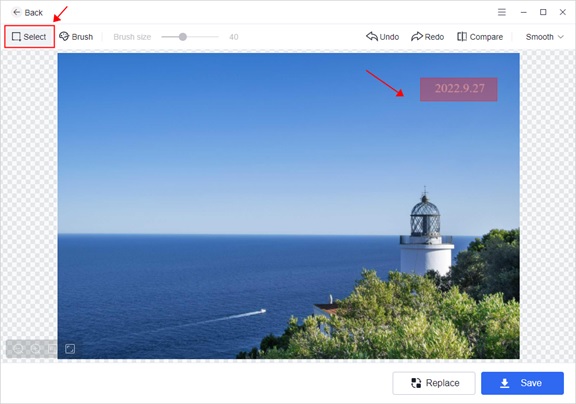 Step3. Click Compare on the top menu bar to check the removal results. Then press Save to download the edited picture to your folder. And click Open to check the result.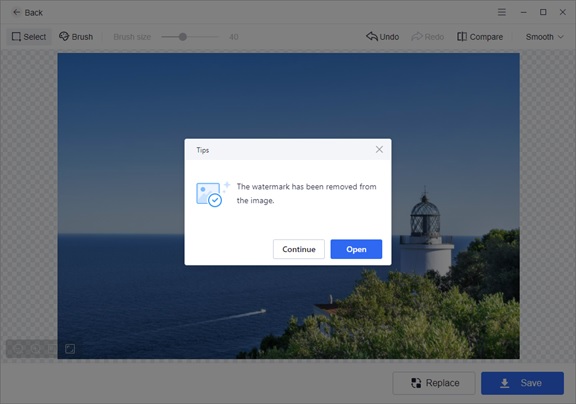 Note: This software provides several watermark removal modes, like Smooth Removal, AI removal, Edge filling, Texture, etc. Different removal modes can lead to different removal results. As for the Smooth, Edge filling, and Texture mode, the tool helps you recognize the background color of the photo and fill the color to the erased part smoothly. Edge filling is more suitable for pictures with multiple colors of three. AI removal can help you auto-recognize the watermark or text position and remove it smartly.
How to Erase Text from an Image with Photo Editor
Another way to remove text from a picture is to use photo editing tools. Several photo editors on PC and mobile enable you to remove unwanted objects from a photo. Inpaint is a handy tool that helps you easily retouch photos and remove unwanted objects. It can remove text, figures, and other things from a picture without making the erased part blur. It explores several watermarks covering tools to select, such as lines, lasso, magic wand, etc. The desktop Inpaint is free to download and has no limits on the uploaded file size. However, in comparison, Inpaint possesses a relatively signal function. It can only be used to remove objects from photos. This graphics software is compatible with the Windows and Mac systems. You can download it from its official website.
 How to remove text from a picture with Inpaint
Step1. Launch Inpaint on your computer, then click Open> File to upload your picture.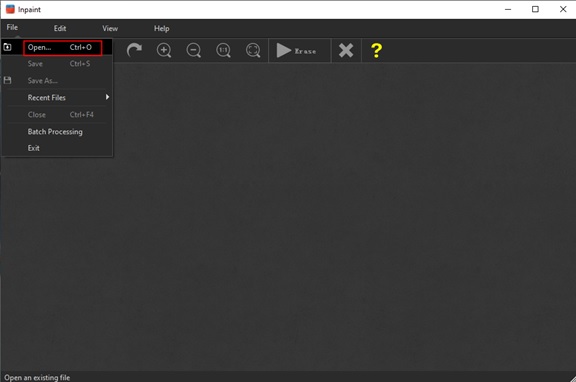 Step2. Paint the text in the photo with the brush, lasso, line, etc. Then press Erase on the top.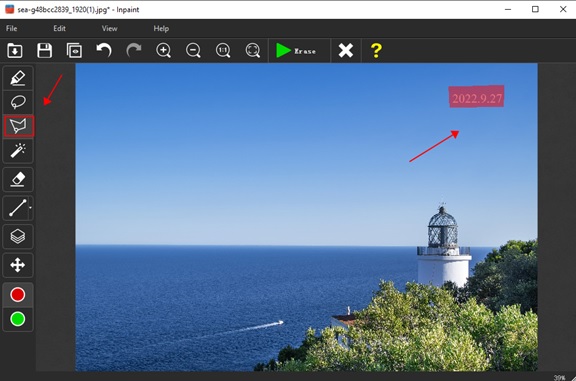 Step3. Click File> Save to preserve the edited photo on your computer.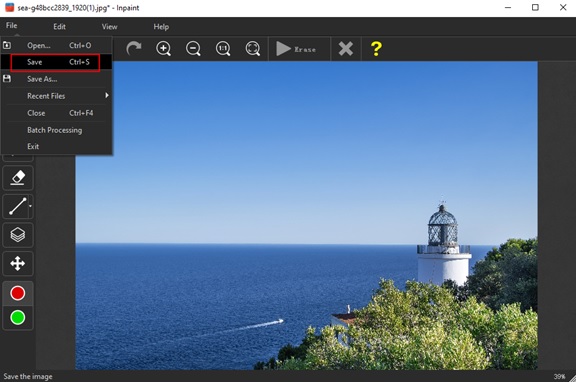 How to Get Rid of Text in a Photo with Watermark Eraser APP
Suppose you would like to process texts in a picture on your mobile phone; you can have a trial of this versatile watermark remover App, Video Eraser. It is efficient to erase watermarks, text, and other kinds of stamps on photos and videos. It is available in Google Play right now and compatible with Android phones. With its clear user interface, all users can operate without any effort. Furthermore, it also provides solutions for video and photo editing, like reversing, compressing, speeding up, cropping videos, cutting out images, etc. As for its price and plans, it offers a daily free trial for all users to access, while the free trial permits you to save edited files without any restriction.
How to remove text from a picture with Video Eraser
Download and install the application from Google Play and open it. Click Remove Watermark and select your image.
Pick the text on the picture with a rectangle tool. It is feasible to create multiple rectangles to cover all texts and watermarks simultaneously.
Press Done in the top right corner, then it will save the edited picture to your photo album.
Watermarks, dates, names, etc., sometimes affect the viewing experience of a photo. The above three methods can effortlessly enable you to remove text from a picture. You can choose from them based on your device or their product features.
Related posts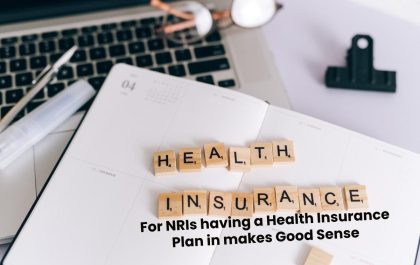 For NRIs having a Health Insurance Plan in makes Good Sense
Introduction Living as a non-resident Indian (NRI) comes with its own set of challenges, and one of the most crucial…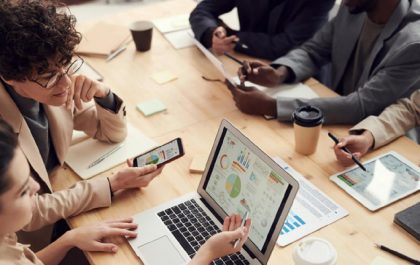 Measuring Success: Assessing the Impact of Collaborative Learning Benefits
Collaborative learning, at its core, is an educational approach wherein individuals work together to achieve shared learning goals. This method…