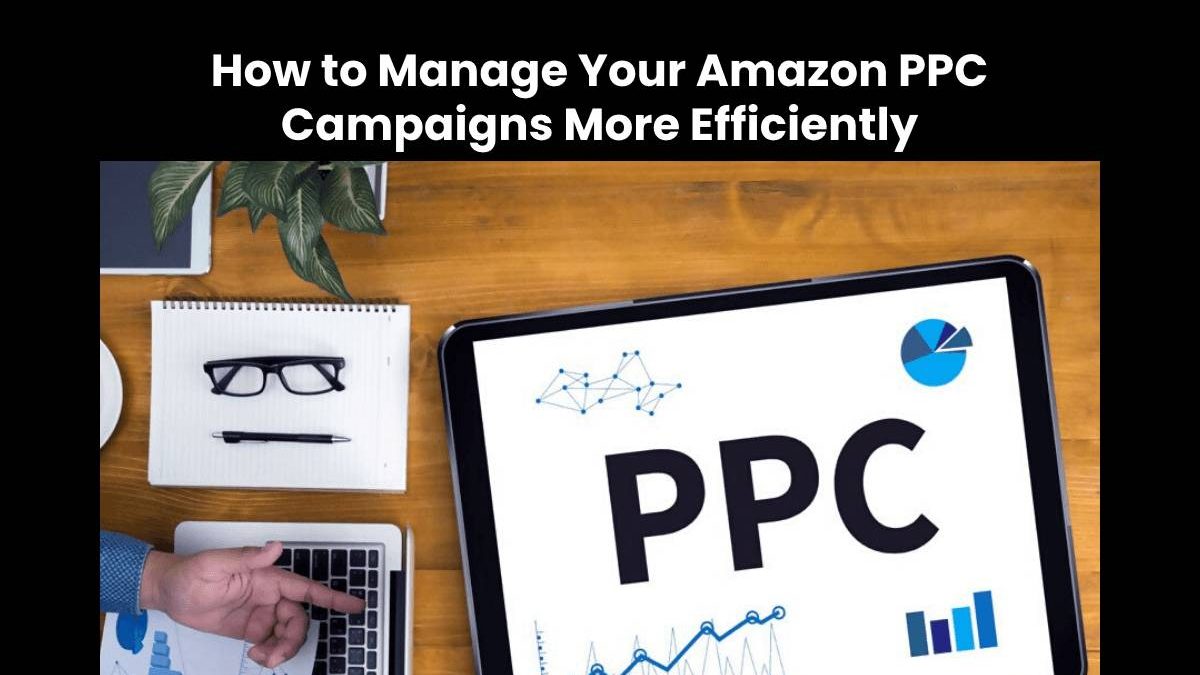 How to Manage Your Amazon PPC Campaigns More Efficiently
Intro
If you want to succeed on Amazon, you need to find a way to beat your competitors and make sure Amazon customers choose your product. There are many ways you can do to improve your product sales, brand awareness, and organic rankings, but the question is: are you using the right strategy, and are you executing it properly?
If you are a seasoned Amazon seller, you're already probably using Amazon Pay-per-Click (PPC). But we bet you still spend a lot of time managing your PPC campaign. What if we tell you that a more efficient way to do it would give you better results?
What is Amazon PPC?
Amazon PPC is one of Amazon's advertising programs for its third-party sellers, agencies, and brands. Advertisers or sellers bid on keywords and when an Amazon customer searches for a product, the sellers with the highest bids win, and their ads will be listed on Amazon search results for the appropriate keywords and search terms.
Sellers will only pay the bid price when their Amazon ad is clicked and viewed their ad. The seller would have to pay the bid amount of the competitor plus one cent. So, for example, if you bid $2 for a keyword and your competitor bids $1, the amount you have to pay is only $1.01 and not your bid price.
What is the Importance of PPC for Amazon Sellers?
If you haven't tried PPC for your Amazon products then this might be the way to convince you to explore and maximize its use. Below are some of the reasons why PPC is important for Amazon sellers.
Increases Organic Rankings
Organic search is the search results that are not influenced by paid advertising. The results are ranked based on how relevant they are to a search query. Basically, organic ranking is the order of how often a product is purchased by customers who have searched for the exact term or keywords.
We all know how some keywords and search terms can be too competitive to rank. One way to increase your organic rankings on Amazon is through PPC campaigns for these keywords. Being on the first-page result for these keywords will not only increase chances of more sales but also your organic rankings based on how you manage your ads over a period of time.
Improves Brand Awareness
Brand awareness is a term used in marketing to describe how familiar or how customers recognize a product or service a certain brand offers. New products tend to rank low for keywords, and we all know that this means fewer sales.
By running PPC campaigns, you can increase your product rankings. When your products get the most sales, they will automatically be on top of search results. As your products rank high, your brand awareness also improves leading to potentially more sales.
Increases Visibility of Seasonal Products
It's no secret that Amazon sellers usually get the most sales during seasonal trends such as Mother's Day, Christmas, Halloween, Valentine's Day, etc. This is also true for end-of-season sales. Your Amazon ads are a good way to increase customer interest in your products during these times.
Boosts Product Sales
PPC is a common strategy that many Amazon sellers use because it's an easy way to boost product sales due to increased visibility and brand awareness. Every Amazon seller's objective is to increase their sales over time while running PPC campaigns for their listings.
What are Bulk Files and Why Should Amazon Sellers Use Them?
One way to help you optimize and organize your Amazon campaigns is through bulk files. A bulk file is an Excel file that you can download through your Amazon Advertising Campaign Manager. While it may seem intimidating at first to see tons of data on the spreadsheet, its purpose is to make the campaign creation process more efficient.
So, why should you use bulk files? If you're looking for an easy and faster way to manage your Amazon ads, then bulk files are the answer. You can find all the information you need about your campaigns by using a few filters.
Benefits of Using Bulk Files
If you are still manually managing your advertising, you know how it can be very tedious. You go into your account, you see all your campaigns, and if you want to go to the Ad Group you click on the Ad Group, then Targeting and it will show you all the keywords.
After that, you click on all of those boxes or you can select them all if you want a straight percentage. Well, of course, there are ways within the interface to do this faster but it's still very manual. As you start to scale up to multiple campaigns and products, it can be harder to manage.
With bulk files, since it's a spreadsheet, you can easily apply filters to be able to sort them. You can look at a condensed version of your keywords, go through your list and make the necessary changes for each keyword. For example, if you want to change your bids and increase all of them by 10%, you can do that in more or less 15 minutes compared to if you try to do it in the Campaign Manager.
Another great thing about bulk files is you can write your own formulas. If you're an expert in using Excel, then setting formulas won't be a problem. But if you're new to it, you can start with if formula. As you familiarize yourself with this formula you can add more layers or multiple conditions to it to make the process faster and easier.
How to Use Bulk Files
There are several ways you can use bulk files. You can use it to create or add new campaigns, Ad groups, and keywords. You can also use it to archive or pause Ad groups, campaigns, and keywords. Amazon sellers can utilize bulk files to adjust budgets and placement settings, as well as to adjust bids for keywords and Ad Groups.
How to Download Bulk Files
To download a bulk file, you need to go to Seller Central and log in to your Amazon seller account.
On the Campaign Manager, click on Bulk Operations under Sponsored ads.
On the Bulk Operations page, you will find Create & Download a Custom Spreadsheet. You'll be asked to set the date range and exclude the things you don't want to be in the report.
You can choose to exclude Terminated Campaigns as they are inactive campaigns, Campaigns with zero impressions since there are exceptions for entities like Sponsored Brands that will never have impressions, and Brand Assets Data since it's just a read-only directory that consists of all media uploaded in your asset library. So, basically, you only want to include Placement data for campaigns so it won't have placement type attributes like product detail page, top of shopping results, etc.
Then click Create Spreadsheet for Download. The time it will take to download your bulk file can take a minute to 30 minutes or more. It will depend on how big your account size is.
As mentioned earlier, the information on the downloaded bulk file can be intimidating and confusing at first. But once you understand the data on it, everything will make sense.
From the downloaded file, you can do what you want to do such as renaming ad groups and campaigns or adjusting budgets and bids. The changes you'll make will depend on what you want to achieve on your PPC campaigns. All the changes you make on the bulk files will be applied to your Amazon campaigns once you reupload them.
From the bulk file, it will also show you the Record ID. Whatever you do, never change it as it's Amazon's way of knowing the changes you made on the file.
If you want to upload the changes you made on your bulk file to Amazon, just go back to Bulk Operations, click "Choose File" and attach your modified bulk file.
How to Create New Campaigns
If you want to make a new campaign, you need to use Amazon's Bulk Operations Template. You can find this template on the Bulk Operations page, just below the Create Spreadsheet for Download button.
For your new campaign, you need to input the following information on the spreadsheet.
Campaign
Record Type
Campaign Start Date
Campaign End Date
Campaign Targeting Type
Campaign Daily Budget
Campaign Status
Portfolio ID
Bidding Strategy
For Campaign End Date and Portfolio ID, both are optional. So, it's up to you if you want to enter anything in those fields. For Campaign Start Date, if you leave it blank it will default to today or the day you created the new campaign.
After you have entered the necessary details, the next step is to upload the spreadsheet so you can start your campaigns. To upload the file, go back to the same page where you downloaded the spreadsheets and you will see the Upload your file to update your campaigns. Click on Choose File.
The time it will take to see the changes in your campaign will depend on how long it will take Amazon to process your changes. This would also depend on how many rows you have in your sheet.
Amazon PPC Optimization Tips and Tricks
Aside from using bulk files to simplify your PPC optimization process, there are still other ways to do it in a more efficient and cost-effective way. Below I will show you how to discover new ASINs and keywords and add them to appropriate campaigns.
In your Campaign Manager, find your best campaigns. To find them you go to Auto campaigns and Amazon will show you which ASINs and keywords got sales. If you see that they have a good Advertising Cost of Sales (ACoS), you can take them and bid higher on that campaign or add negative keywords to the Auto campaign.
ACoS refers to the amount that you spend on an ad to generate $1 in revenue. It is a metric heavily used by sellers to help measure the performance of ads.
To decide which keyword or ASIN to go to a campaign and analyze the number of clicks, sales, Click-Through Rate (CTR), and ACoS. You can choose any date range that you want. Then go to Search Terms, I like to sort it by orders from high to low and try to find some good ACoS and ASIN. For instance, if a certain term has eight clicks and four sales, and ACoS of 17%, so you definitely want to get that keyword.
Now, most people would take it and edit it to the manual targeting campaign as an exact or phrase. However, what most of them usually forget is to edit it to other kinds of campaigns such as Sponsored Brand campaigns or Sponsored Video Ad campaigns. So, it's not just adding them to a normal Sponsored Product campaign, but make sure you cross bid on those other kinds of campaigns too.
Now let's talk about the kind of bid you should put in. What I like to do is check the Cost per Click (CPC) that I'm getting, and then add around 10 cents above it. But of course, you need to monitor it to make sure that they get clicks on the new campaign.
Monitoring and organizing are very important aspects because when you import them, you sometimes tend to forget about them. I usually log them and monitor what I do each day. Doing this allows me to know what to check in the following days and see if the keyword or ASIN I added to the new campaign is getting clicks.
It's all about taking action and taking advantage of this technique. What you need to do is to take action and import those keywords into the appropriate campaigns. Make sure you target them not only from Auto campaigns but utilize all the options across all the different campaigns that Amazon offers.
Conclusion
Managing Amazon PPC campaigns does not have to be a tedious task. The tips mentioned above including the use of Amazon bulk files are proof that you don't need to spend hours managing your PPC campaigns every day. Also, the great thing about using bulk files and discovering new keywords and ASINs is that they are effective in increasing your sales and exposure to your products without spending much.
Author Bio
About TOMER
I'm Tomer from Sourcing Monster, owner of an Amazon FBA brand with experience in e-commerce for 14 years. My passion started when I was young and I've been programming since age 12. When I was 14, I opened my 1st online business which was a hosting company. At 16, I left school to pursue my dreams full time by working at a startup company until now where I have experience in e-commerce and marketing.
In addition to my own success on Amazon, I also teach other sellers how to succeed on this platform through my website and Youtube channel Sourcing Monster, where I share videos about sourcing products from China and running successful online businesses.
Related posts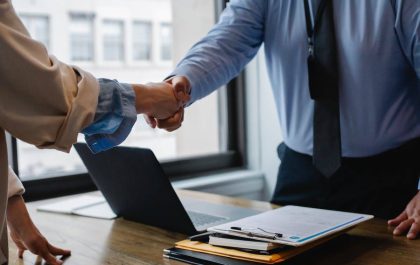 Things to Keep in Mind While Choosing a Corporate Travel Agent
Businesses that require regular employee travel must be careful to select the best corporate travel agent. By effectively managing all…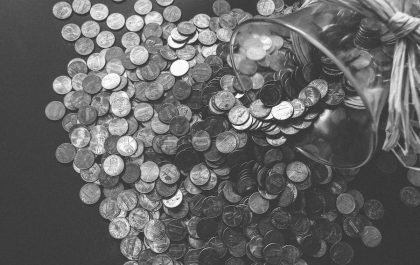 Why Saving Money May Not Always Be the Best Choice
You place your bets at Google Pay bookmakers, but there's that lingering feeling that you could allocate this money for…