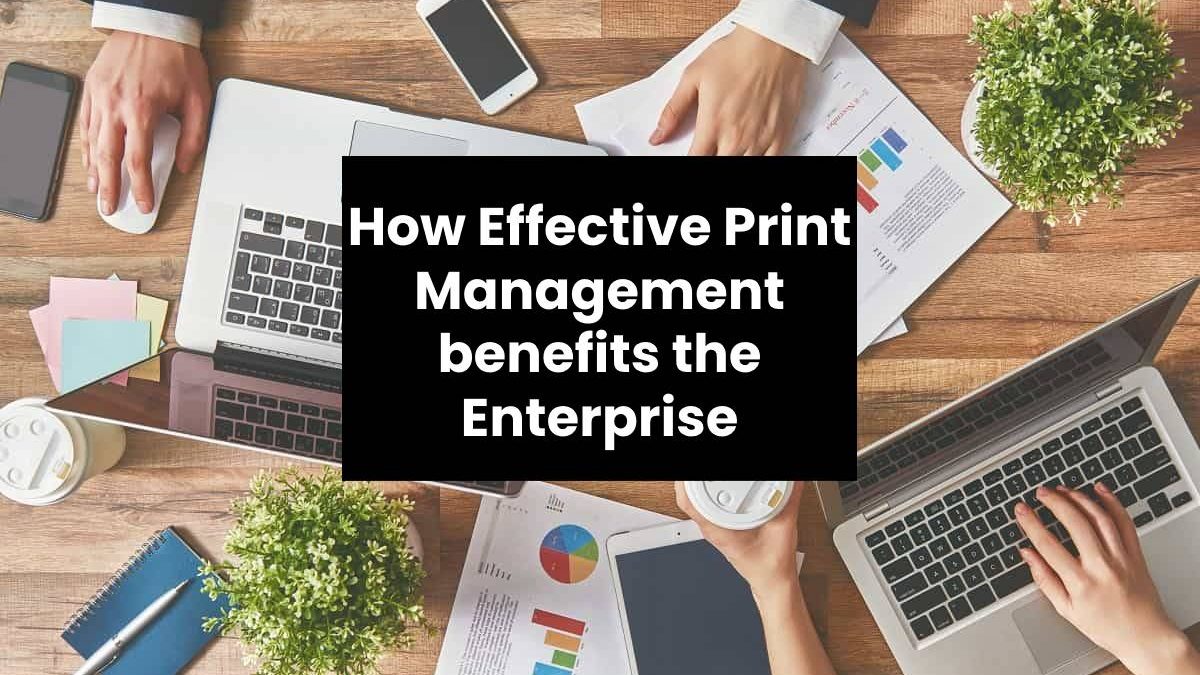 Printing benefits for an enterprise are indisputable. Infact, printers act as a framework on which all of the office work is carried out. In the health care department, education department, legal proceeding departments or any other office, printers are vital. If the print department of an office is not managed properly then all of the office tasks get seized.
Therefore, print management solutions come with various services to solve printing problems. Once you hire them, they can address a wide range of your typical office concerns, such as high printing expenses and in-house printer troubles. Moreover, they also manage the efficiency of your printers so your daily office tasks may run seamlessly.
If you are not sure whether to hire the print management services or not then have a look at their benefits which these services can provide to your firms and organizations.
Benefits Of Print Management Solutions
Print Management solutions can help your company in the following ways.
1. Assessment and Regulation of Printing Tasks
Print management provides you details of your print section. So, whenever you want to inquire whether your printers are working properly or not, how much printers cost you or are your documents safe or not, you can inquire from print management. They keep an eye on every printing activity and regulate the printing tasks of your office.
2. Streamline Your Office Workflow
Print management makes sure that no print task gets delayed. Usually, when more than one task is sent to the printers then printing may get delayed. But, the print management manages these prints efficiently. They command printers to print necessary documents immediately.
Moreover, if your office requires a lot of printing on a daily basis then these print management schedules these printing tasks. Due to this, your meetings and presentations will never be delayed when files are already on the table.
3. Maintenance
Print management also manages your printers. If they are running out of work or need maintenance then these services provide maintenance by already making an appointment with technicians. These technicians can clean and repair your printers if needed.
Moreover, print management also looks for ink stocks and printing papers. They inform office managers before the ink cartridges run out completely. Due to this maintenance opportunity, your IT team will also be free from repairing tasks of your printers and they can focus more on the fundamental and essential tasks of your business.
4. Perks Of Cloud Printing
When you deploy print management solutions in your office then you enjoy the benefits of cloud-based printing as well. The print management system incorporates its own printing software, which eliminates the need for a server. All printing jobs are sent to the cloud. The print management department then validates the printing task and distributes it to the relevant printers. Special software connects these printers to the cloud server.
Furthermore, many devices, especially those in faraway locations, can connect to the cloud.
In addition, these cloud-based technologies safeguard your data. If you have a fire or any incident, your printing data in the cloud will be safe.
You can also enjoy the following perks with these cloud-printing softwares.
It is possible to print from any of the company's printers
Software upgrades are performed automatically
Increased security measures
Printing from any location is faster and more precise
Get reports of print/copy/fax/scan management
5. Cost Effectiveness
There is a superstition in traditional offices that hiring print management solutions can be a financial burden on an enterprise. Well, this is not true. Print management helps you to save your money by streamlining your printing activities. They reject the unnecessary printing tasks or colored drafts so your company may save on ink and printed paper.
Moreover, the print management services have partnership with ink cartridge and printed paper companies which offer them discounts. So, these services provide you with ink and paper at lower cost than market cost.
In addition, when you have appropriate prints at the right time, then you won't miss any projects just due to late printed files.
6. Secure Printing
Print management solutions make sure that your top secret documents stay safe and don't go in hackers hands. Whenever top secret documents are required to print, the print management only allows authorized individuals to create their username and password on printer software in order to use these printers. Only these individuals then can get prints of these documents.
Moreover, print management performs the following security measures on cloud printing softwares to safeguard your secret documents.
Reliable cloud hosting
A modernized firewall will prevent computer hackers
Transmission control protocol / internet tracking can be used to limit web traffic from specific places
Repairing flaws and defects that may harm your equipment
The printing equipment is inspected on a regular basis
7. Quick Printing Solution
Any printing issue may be handled by these print management services. In a printing environment, many devices are connected. As a result, if one of the devices fails, you may experience late printing.
Print management handles downed systems and devices and provides alternatives. They use print management software to connect numerous nodes. In the event that a device or server fails, printers may immediately use other servers that are already linked to the cloud print software. The data is quickly sent to a different server, allowing you to obtain your prints as soon as possible.
Final Thoughts
Print management solutions streamline your printing processes and keep your printing environment hussle free. Your workplace chores will be more efficient as a result of this optimization. Because of excellent administration, you will never have to deal with missed meetings or stolen documents and inks. Therefore, you will save money and time. Conclusively, for a successful business, you must avail efficient print management services.
Related posts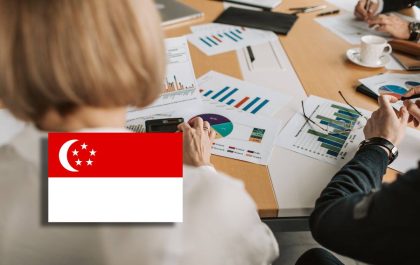 Empowering Businesses: Navigating Marketing Grants in Singapore
Empowering Businesses Navigating Marketing Grants in Singapore In Singapore, the government actively fosters economic growth by supporting Small and Medium-sized…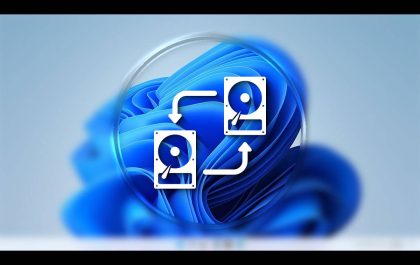 How to Clone a Hard Drive on Windows 10/11
It may be difficult for most users to bear the alarming red space bar indicating low disk space in File…