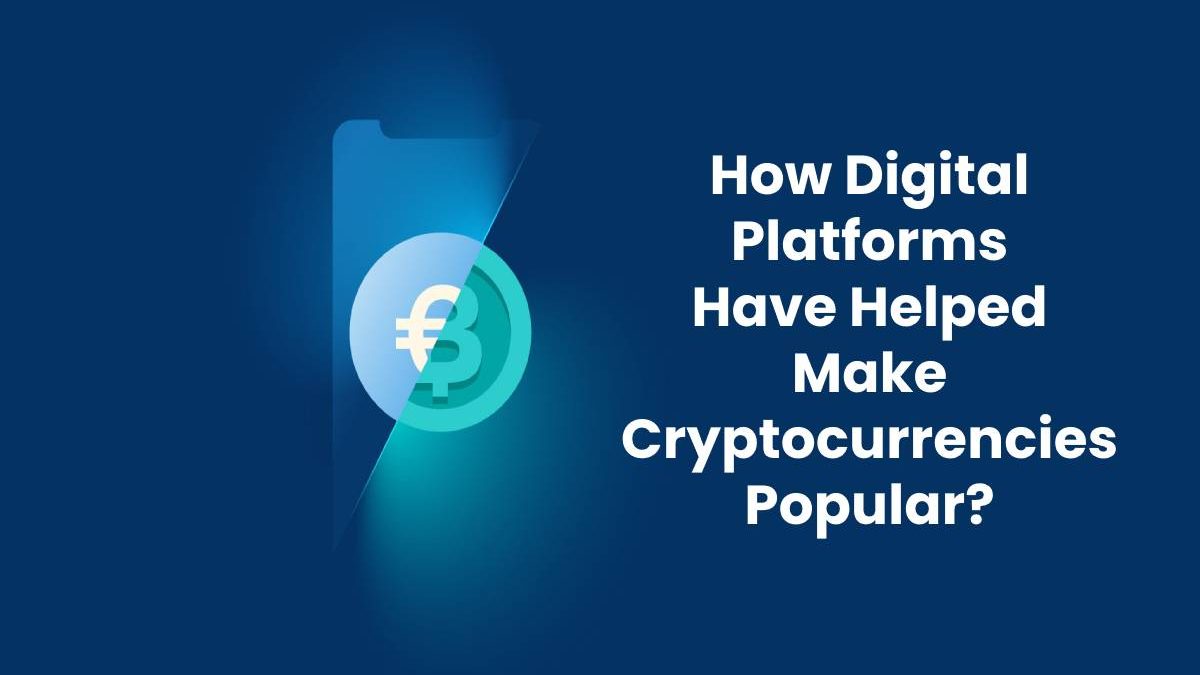 Introduction
You might say that it is only natural that internet money is becoming attractive because of the internet! However, there is a lot to it than meets the eye.
In the last few years, cryptocurrencies have risen in volume, popularity, and acceptance. We are not only talking about the major ones like Bitcoin and Ethereum, but also the not-so-popular ones. People want to know more, learn more and engage with cryptocurrencies.
In this regard, many experts have pointed out how digital platforms have come to the aid of digital currency. They have helped cryptocurrencies become understood by millions over the world.
A few years back, we were not even aware of Blockchain, Mining, Staking, and other terms. Now, we are actively looking to invest in companies that are innovating on them.
In this article, we are going to discuss how digital platforms have helped cryptocurrencies become popular.
If you are someone that is on the lookout for the ultimate source of news and updates on everything crypto, visit- https://blog.tezro.com/best-crypto-news-websites/
Top 5 Ways Digital Platforms are Popularizing Cryptocurrencies
In this section, we are going to list down five major ways how digital platforms like search and social are helping popularize cryptocurrencies-
1. Spreading Awareness and Information-
The first and probably the most important way digital platforms are helping cryptocurrencies is through awareness generation. People are knowing, interacting, and engaging with anything-crypto for probably the first time on a website or a social media platform. This has become an easy, favorable, and convenient way to spread information on crypto-related activities.
2. Building Communities Online-
People are passionate when it comes to cryptocurrencies. Anything related to digital or the internet often gets backers as well as detractors alike. Did you know that the first email from Satoshi Nakamoto was sent on a forum called Bitcoin Talk? Ever since then, forums and communities have become the life-blood of crypto. Everything is discussed and shared there.
3. Disseminating Education on Crypto-
A lot of us do not only want to be aware. We want to be educated so that we can engage, invest and trade in cryptocurrencies. Entrepreneurs want to be educated so that they can multi-million-dollar start-ups on Blockchain Technology. To do this, the internet has become a favorable space. You have resource guides, podcasts, and webinars to help you learn about everything.
4. Investing Crypto on Apps and Websites-
All of us want to have some small percentage of the trillion-dollar crypto market. In 2021, we can do that thanks to the advent of crypto trading platforms in both desktop and app versions. All the best exchanges have invested heavily into creating user-friendly trading platforms. This has further added to the popularity of cryptocurrencies enabling them to be traded online.
5. Sharing News and Latest Updates-
Given the increasing popularity of cryptocurrencies, governments the world over are positively engaging with them. This means better pro-crypto legislation, changes in tax structures, and more. Blog sites, news platforms, and even business/finance journals are picking up all these news and updates and sharing them with users online. This is helping investors make proactive calls.
Cryptocurrency Exchanges and how they use Social Media Platforms
Social media has become a powerful tool in our society, it has given rise to new businesses, helped fuel democratic revolutions, and unearthed complicated controversies.
However, in the hands of Cryptocurrency Exchanges, it has emerged as a mouthpiece for disseminating critical information. In the following sections, we are going to look at some ways exchanges use social media platforms to popularise their crypto offerings-
Customer Chat Support and Alerts– almost all the leading exchange platforms are active on all social media platforms. However, they use the different platforms quite differently. For example, while YouTube is all about education through long-format videos, Twitter is about updating users with the latest news and information. In most cases, this pertains to support and alerts that come directly from the Exchanges.
Connecting for Hiring and Employment News– as you would have imagined, crypto exchanges have their own unique and innovative ways of scouting talent. They use social media to post about the latest job openings. Additionally, they also share their office news and employee appreciation posts on social media platforms. The purpose of using social media is to share both personal as well as professional updates about the brand.
Announce Discount Offers and Bonuses– Crypto Exchanges want to attract new and registered users all the time. To do this, they frequently take to social media to announce sign-up and referral bonuses, contests, discount offers, and more. They know that their users and fans follow them on social and this is why they promote them there. The easy placement of links and the direct access to the app and website also helps.
News from the Crypto Industry and Updates– Crypto Exchanges are conscious of all the latest legislation and policy changes around cryptocurrencies. They not only want to protect the interests of their own business, but also the investments of their registered users. This is why they are quick to announce any news regarding the crypto ecosystem on their social handles. This helps individuals become aware and take action.
Rumors and Controversies that are fuelled by Digital Platforms
One of the major criticisms that have been leveled against search engines and social media is their inability to track rumors and remove them. What happens is that in the crypto industry, the slightest rumors on increasing regulations can spark a selling spree leading to price drops.
Related posts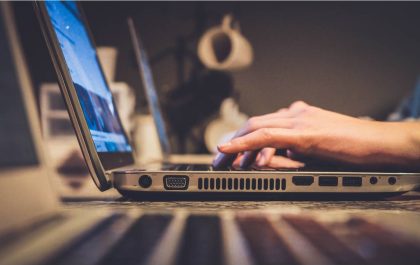 Online Payment Fraud: Navigating the Hazards in the Digital Transaction Era
Online Payment Fraud Navigating the Hazards in the Digital Transaction Era Online Payment Fraud Navigating the Hazards in the Digital…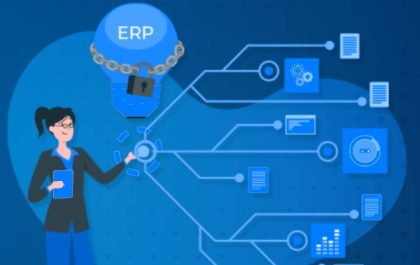 The Singaporean Business Guide to ERP: Tailoring Your System to Local Complexities
Introduction Enterprise Resource Planning (ERP) systems are a key component of any business, and are extremely beneficial for streamlining processes…