Nowadays, technology plays an essential role in the development of the new age financial sector and companies operating in this area. Startups, as well as mature companies, employ innovative and technological solutions to promote fintech software development services successfully.
FinTech is an ecosystem, which contains multiple aspects such as online payments, electronic banking, alternative finance, big data, and financial management. All these aspects help to make financial transactions timely, convenient, and customer-focused. FinTech mobile applications, which have started a new era of customer service and challenged various traditional methods related to banking, are proving constant technology development. Geniusee delivers various fintech software services using an individual approach. This helps ensure improved customer experiences while streamlining company operations or automating processes.
Experts estimate that there are around 5,700 FinTech businesses in America, and they all are growing. Now is the ideal time to enter the FinTech business, whether you are already involved or just preparing to do so.If you are at the starting point of developing your own FinTech mobile app, you might feel overwhelmed with all the trends, demands, regulations and features. The following straightforward advice will help you begin from the right position.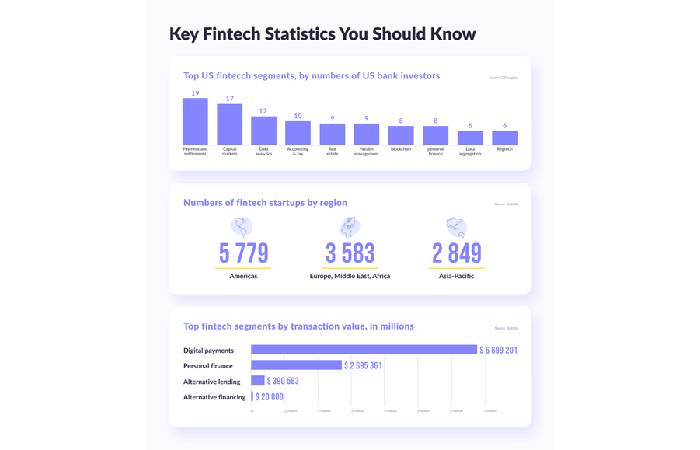 Main Steps Of FinTech Application Development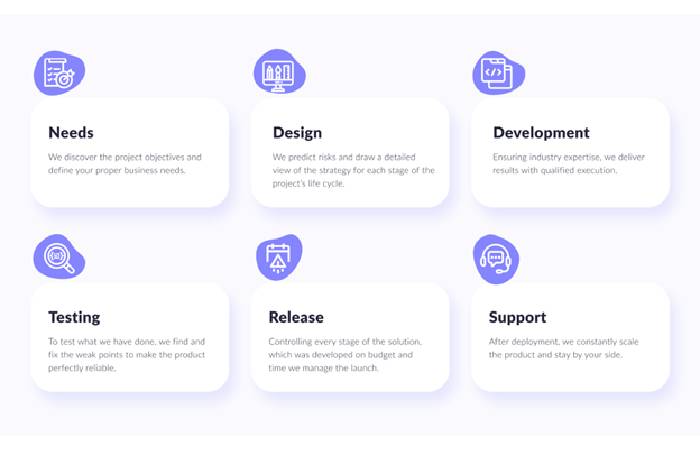 1. Preferable Niche
First you have to choose the preferable niche before beginning to develop your FinTech application. Describe the features of the future project, a walkthrough, and technologies that should be included, and decide what it will be utilized for. Once you have the data, stipulate a project scope that details the project's milestones and deadlines.
2. Market Research
After gathering information on the market category you are interested in, including information on the target audience and competing applications, prepare a detailed technical assignment to provide developers with a clearly defined action plan and avoid misapprehension.
3. Prototyping
Developing cutting-edge UI/UX design is the next critical phase. Make sure that the final product is simple to use and understand. It has to take your users the shortest amount of time to walk through and learn. Since we are talking about a pretty difficult product to understand, it is essential to do your best so that even users who are not financially savvy can understand the application interface.
4. Developing Design Elements
At this phase, you have to create the components of the application interface in accordance with the chosen visual language. Along with this, deploy service navigation to further streamline and facilitate the user experience for your clients.
5. Programming And Launch
After an approval of the app design, it is the right time to select a technological stack for the software part of the application. This step includes coding the features, adding technology, and using the best security practices.
Simple Tips For Mobile FinTech Developers
FinTech application development is a rapidly growing sector. Developers face a high level of competition in the market. Consider the tips listed below to ensure you keep moving in the right direction without any confusion.
Examine And Understand FinTech
Study and analyze FinTech to expand financial knowledge. It is not enough to be tech-savvy, as the FinTech industry requires a deep understanding of internal processes and financial operations.
Consider The Security Aspect
Your users entrust you with their confidential information. It is a great responsibility to ensure the security of private data. Consequently, you should set aside enough time to create a back-end system with proxies and firewalls. Check the security system by doing load testing for hacker attacks to find vulnerabilities.
Listen To Your Users
It is essential to take into account any suggestions and criticisms. Pay attention to the users' advice and be prepared to put it into practice. It helps you save time and facilitate the development process.
Make Sure You Select the Correct Technology
You should carefully consider the platform and technology you use to build your Fintech application if you're going to keep it future-proof. The banks and other institutions you will deal with might continue to rely on traditional technologies. Thus, finding  a well-balanced decision that provides users with what they want is one of the main tasks.
Implement New Technologies
Innovative solutions are crucial in Mobile FinTech Development. Blockchain, artificial intelligence and other cutting-edge approaches,  need to be included in the application. Artificial intelligence can be used for data analysis, chatbot support and other customer interaction services, while blockchain is better suitable for record-keeping.
In general, the FinTech application sector continues to evolve. Despite increasing digitization and a high level of competition, the international FinTech market is ready to accept new solutions and innovative projects.
Related posts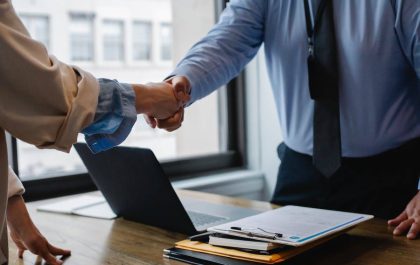 Things to Keep in Mind While Choosing a Corporate Travel Agent
Businesses that require regular employee travel must be careful to select the best corporate travel agent. By effectively managing all…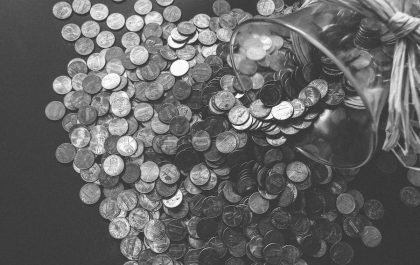 Why Saving Money May Not Always Be the Best Choice
You place your bets at Google Pay bookmakers, but there's that lingering feeling that you could allocate this money for…