Guide to Work Order Software
Running a maintenance department without work order software is like eating a peanut butter and jelly sandwich without a glass of milk. Things just won't go down as smoothly as they could.
Paperwork orders fall through the cracks, guys aren't always held accountable, and equipment breaks down at inconvenient times. Who are we kidding? There is never a good time for downtime!
Are you considering streamlining your business' maintenance and operations with work order management software? Here is a summary of everything you need to know:
What Is Work Order Software?
Word order software is a digital platform for handling maintenance requests within an organization. The software allows operational managers to create, assign, and track the work orders of employees.
What Are WorkOrders?
Work orders are the tasks, actions, and job assignments necessary for proper asset management. Work orders can be initiated by both customers and employees depending on the type of organization; they are effective for both products and services.
Why Does Work Order Software Matter?
Every piece of machinery has a limited lifespan. Businesses that follow recommended guidelines for equipment maintenance can drastically extend the profitability time frames of their assets.
Work order software helps organizations follow through on recommended equipment care, increase labor efficiency, enhance accountability, adhere to safety regulations, and decrease costs associated with downtime.
As reported by the International Society of Automation, nearly every factory loses between 5 and 20 percent of its productive capacity from downtime. In the automobile industry, the cost is an estimated $50,000 a minute or a whopping $3 million an hour! Obviously, most of us aren't dealing with such substantial consequences of inefficiency. However, even small costs from unnecessary downtime, poor inventory management, and ineffective use of labor quickly add up.
This is why more than 50 percent of organizations use some type of work order software platform for preventive maintenance (PM). Organizations responsible for maintaining large numbers of assets simply can not track PMs without it. Even smaller companies run into roadblocks that could have otherwise been avoided with the right software.
Types of Work Order Software Systems
There are three primary types of work order software options: Simple Work Order Systems, Computerized Maintenance Management Systems (CMMS), and Field Service Management (FSM).
1. Simple Work Order Systems
These work order systems are solely designed for delegation, documentation, and progress monitoring. The tool allows work orders to be monitored in real-time through a centralized portal. Simple work order software programs are ideal for small organizations looking for relief from redundant task management. As always, the better a department becomes at automating routine tasks, the more time they can devote to becoming effective in areas.
2. CMMS
CMMS platforms take things a step further than simple work order software by providing additional features like asset history management, inventory tracking, and advanced reporting metrics.
Essentially, the software is a complete operational management system that allows managers to keep tabs on every aspect of the maintenance process. Traditionally, CMMS tools were complex to operate and required substantial training to master advanced features. However, today's mobile-first CMMS platforms are cloud-based, user-friendly, and within reach for organizations of all sizes.
3. FSM
FSM systems are made for companies with "field workers," whether those users be technicians, salespeople, or another type of employee away from the office. FSM allows managers to track worker locations, assign tasks, and measure performance via mobile devices.
The software option is most popular within industries that employ contractors, such as waste management, utilities, telecommunications, public sector transportation, and even in-home healthcare. FSM solutions vary significantly in terms of features but are best suited for non-maintenance related assignments.
Features of Work Order Software
While software can vary in terms of features, most simple work order software and CMMS options include the following at a minimum:
Maintenance List: Shows a prioritized list of outstanding, in-progress, and completed work orders.
Checklist: Provides step-by-step instructions for the tasks that need to be accomplished to complete the work order.
Instant Notifications: Sends email notifications, automated alerts, and reminders when work orders are assigned and updated.
Specialized User Permissions: App administrators can customize software settings so technicians only see what is relative to their specific job assignments.
Work Order Request Form: Created to initiate a work order request within the maintenance department; oftentimes submitted via a field technician who notices an issue while filling a work order.
Work Order Management: Allows work order requesters, managers, and teams to process work orders independently. Centralized work order tracking fosters greater organizational transparency, accountability, and focus.
Segmented Work Orders: Filters work orders by pre-set categories and teams for in-depth reporting. Managers can adjust filters for a quick glance of progress related to specific categories of work.
Maintenance Calendar: Schedule preventive maintenance tasks in one color-coded calendar for a bird's eye view of projects.
Work Order Templates: Maintenance leaders can create reusable templates for work orders that include checklists, parts lists, digital images, downloadable PDF attachments, and more.
Advanced software options may include features like KPI analytics, unlimited photo uploads, real-time chat, client invoicing, asset log management, and more. The cost-savings possibilities with thorough data collection are pretty amazing! So, don't necessarily assume such software options are out of budget. An experienced sales rep can help determine how long it might take your organization to see a Return on Investment (ROI).
How Much Does It Cost?
Work order software pricing can be divided into three categories:
Monthly (by user number)
Monthly (by flat fee)
Perpetual Licensing.
The best option for most organizations––regardless of size––is to pay for software by the user number. This provides the flexibility to scale as one grows without any long-term commitments.
Some providers even offer freemium starter plans with free basic features. MaintainX's small business plan is currently the most cost-effective work order software option on the market at about $10 per-user.
Generally speaking, monthly subscription plans range from $25 to $115 a user, depending on requested features. However, organizations can often secure monthly discounts by committing to annual subscription plans.
Choosing the Best Work Order Software
The best work order software for your company will depend on your industry, budget, and unique department needs. Read reviews, compare features, and try out software platforms before making a final decision.
If you're looking for an affordable, user-friendly option with all the aforementioned CMMS features, we recommend trying MaintainX–– the world's first work order software platform built with real-time work order chat, and one of the few available options built for mobile-first.
Not only is the program feature-rich, but anyone with a smartphone can figure out how to use it within minutes. The best part? You don't need to have a sales conversation to try it out.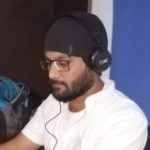 Kamran Sharief
I write about technology, marketing and digital tips. In the past I've worked with Field Engineer, Marcom Arabia and Become.com. You can reach me at kamransharief@gmail.com
Related posts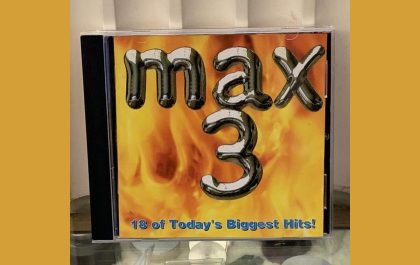 3 of Max's Biggest Hits on TV that You Can't Miss!
Max has taken the content world by storm, by producing great shows and movies over the years which has distinguished…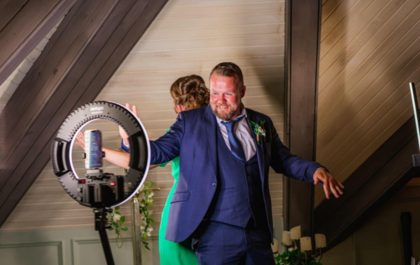 Embrace the Future of Photo Booth Experiences with Snappic's Cutting-Edge Software Solutions
Embrace the Future of Photo Booth Experiences with Snappic's In a world where capturing moments is as pivotal as experiencing…