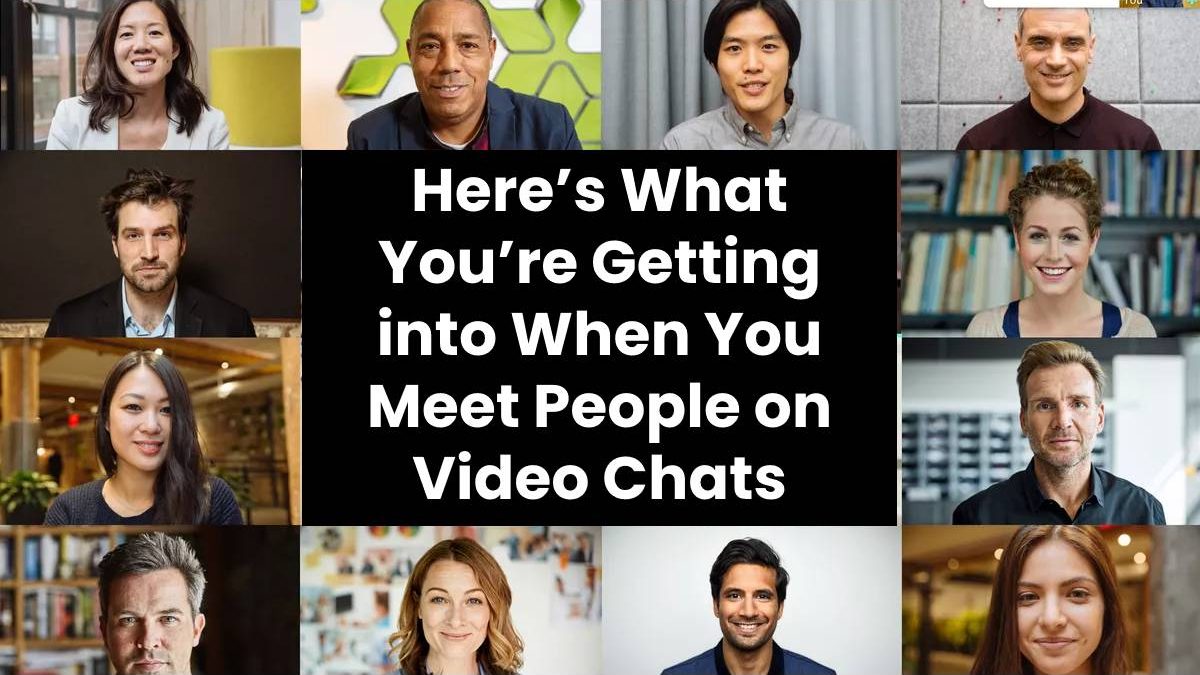 Getting into When You Meet People on Video Chats
If you're new to video chatting, you can find out most of what you need to know from a chat site's home page. You'll read that you can meet strangers online, make friends through video chatting, talk with people from different countries, etc. That may be all you need to know, but that may not be everything you want to know.
With that in mind, here are a few factors that you may not have considered about video chatting. If you're using a site like Chatrandom, you have the freedom to jump right into the chats and explore to your heart's content; however, you may feel a bit lost if you dive in headfirst, without any background information. Everything discussed below is possible to figure out on your own, but why learn it yourself when you can just read about it beforehand?
You can interact with strangers without looking like an oddball.
This is one of the main reasons why video chat sites work so well – they're venues where people go specifically to meet strangers. When the internet was first becoming popular, it was hailed as a way for people to connect with each other even if they'd never met in person. Similar things were said about Facebook. But how many times have you successfully started a friendship – or even a conversation – with a stranger you met online?
Sure, you can have a casual level of friendliness with social media connections. Exceed what other people are used to, and you'll just sound like you're about to present a sales pitch. If you're video chatting, though, nobody will think you're weird for striking up a conversation with a stranger – in fact, that's exactly what they're expecting! You won't necessarily hit it off with every chat partner you're matched with, but you should eventually be able to find someone to talk to. With thousands of users on most random chat sites, finding the right people to chat with shouldn't be a problem.
You don't have to sign up in order to start chatting.
The most obvious benefit to this is saving time; after all, who wants to hop onto a random chat site for some entertainment, only to get bogged down in forms? Even better, this does more than just saving you a few minutes; it also ensures your anonymity as you video chat.
Random chatting can get pretty personal at times, so most people want to make sure that their identity is preserved on whatever chat site they're using. If you've never even made an account, then there's no way for scammers to access your personal details (unless you reveal them yourself).
However, some random chat sites encourage users to register by offering perks to the ones who make an account with them. What should you do then? Sign up and enjoy the benefits! Random chat sites tend to respect their members' desire for privacy, so if your chat partners are able to see any of your personal information, at the most it'll be your first name, age, and country. Unless you're on a dating-oriented chat site, it's likely that nobody will be able to view your profile except yourself.
You'll be exposed to different points of view.
This sounds a bit philosophical, but it can mean a lot of different things. Yes, you could end up discussing the meaning of life in a random chat, but you're just as likely to end up talking with someone who's passionate about body modification, and loves explaining the concept to other people.
As a matter of course, you'll run into a few chatters who just don't seem like the obvious choice for your next chat. You don't have to talk to anyone you don't want to, but maybe you could benefit by sticking around for someone who has a different perspective than you. Whether the topic is politics, environmentalism, or why Chicago-style pizza is an affront to Italy, maybe it's time you heard another side of the argument; you might discover something that you never knew before.
This applies to chats where you might disagree with someone; it definitely doesn't apply if you're feeling genuinely uncomfortable with the other person's behavior. Most of your chat partners will have good intentions, but once in a while you'll encounter someone who's just there to misbehave. If you find yourself in a chat with someone like this, don't hesitate to end the chat and start over with someone else.
You'll meet people from all over the globe.
Any popular random chat site will have at least a few thousand users – and those users won't all be from the same two or three countries. A chat site's user base could be from a dozen countries, or up to nearly 200, but you can count on talking to people from all kinds of places.
It's hard to say what some people find so fascinating about international travel, but whatever it is, you can find some of that when you video chat with people from other countries. You can exchange your best national recipes, teach each other your favorite puns, or just talk about what daily life is like.
If you're video chatting specifically to meet people from different countries, just keep in mind that time zones will affect when people are going online. This is partly why video chat sites are busy 24 hours a day. It's true that some people just prefer to video chat at 4 AM, but most of them are joining the chats from other time zones. If you get the feeling that you're missing out on the international aspect of a chat site, just try varying your chat schedule by a few hours to see if that makes a difference.
With this information under your belt, now all that's left is for you to start video chatting!
You might be interested in random chatting to expand your social life, or to make a few new friends; whatever your reason, it should be easy to find exactly what you're looking for!
Related posts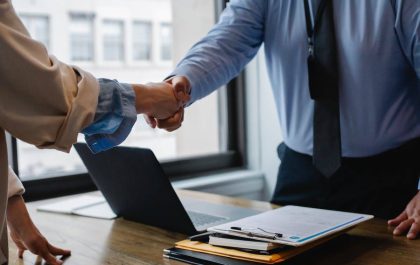 Things to Keep in Mind While Choosing a Corporate Travel Agent
Businesses that require regular employee travel must be careful to select the best corporate travel agent. By effectively managing all…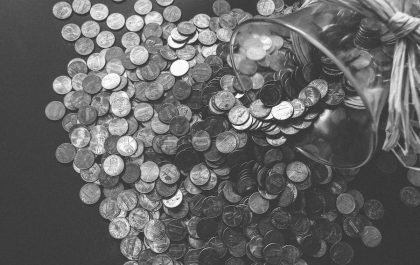 Why Saving Money May Not Always Be the Best Choice
You place your bets at Google Pay bookmakers, but there's that lingering feeling that you could allocate this money for…