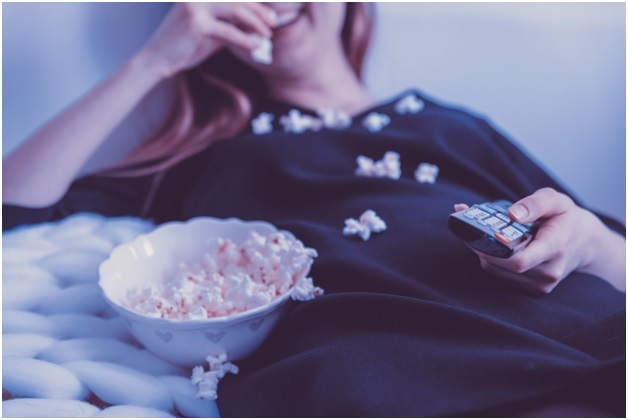 You don't have to leave the couch to enjoy a cozy movie night. Just press play! Start with these fun gadgets for movie nights at home.
With so many streaming options and other ways to access classic and recently released movies, it's never been easier to have cozy movie nights at home. Sure, you can just throw on an old DVD and watch a movie on your TV, but you could also spice things up and make movie night more interesting and high tech.
More people are intending to watch movies at home than ever before. And many are figuring out more creative ways to do it too.
But what are the gadgets that are really going to elevate your movie night at home? Continue reading and we'll walk you through everything you need to know.
#1. Projector
If you really want to feel like you're at the movies at home, then you'll need to get yourself a projector. If you're having a bunch of friends over, you won't be able to watch your movie on a laptop or small television. And a projector is necessary if you plan on doing any outdoor movie nights.
Of course, if you plan to watch movies with friends online, then you won't be needing a projector.
And when it comes to outdoor movie nights, a mini projector might actually be best. That's because these ones are easily portable and take up very little space. Yet, they still project in excellent quality.
These small devices are going to provide you with huge projections that will please any sized audience in your living room or backyard. And some of these devices even have their own speakers.
Perhaps most importantly worth knowing, the mini projector market has absolutely blown up lately. So there's no shortage of affordable, high-quality devices.
#2. Portable Bluetooth Speakers
Unfortunately, even though your projector might come with internal speakers, they are probably aren't that great. And if you plan on cozily watching movies in the backyard, you should definitely get waterproof Bluetooth speakers, in case you run into any rain.
Bluetooth speakers are great because you control where the sound is originating. So you can place the speakers right under the screen or just a few inches in front of you. And practically all smartphones, laptops, and Blu-Ray players today have Bluetooth capabilities, so no matter what you're using to watch your movie, you can be connected.
And if you've got a large group of people coming over to watch, portable Bluetooth speakers are almost always the way to go. That's because they tend to be more powerful and crisp than a projector's or television's internal speakers.
Also, there are many portable speakers that come with long-lasting batteries. So you can have a full movie marathon without ever having to worry about your speakers dying on you.
#3. Popcorn Machine
If you really want to make your cozy movie night special, then you should definitely consider getting yourself a popcorn machine. Sure, you can always go with the microwave variety of this popular movie treat, but that's not going to impress anyone.
There are plenty of shops and online vendors that sell high-quality and affordable popcorn machines. And you can really taste the difference too. And while movie theaters are infamous for jacking up the prices of their snacks, you'll be able to make better tasting popcorn at a fraction of the price.
Watching a movie while eating dinner can be difficult since you have to divide your attention between watching the film and making sure that you don't spill your food. But with popcorn, it's fun and easy to eat and you'll get a sense of satisfaction, as well as accomplishment when you make it yourself in your own popcorn machine.
#4. Streaming Device
Some of the best streaming devices out there are Apple TV, Amazon Fire Stick, and Roku. These devices allow you to connect to the internet and stream films through your television. You can download apps for these devices that connect to streaming platforms like Netflix, Amazon Prime, Hulu, Disney+, and Apple TV +.
Roku is the best overall streamer because it's not distributed by a specific streaming platform. So it's going to offer you the most diverse options for streaming services. It's also one of the most affordable devices and comes with a 4L HDR option.
The device also comes with a remote control that can control your TV's power and volume.
The Apple TV is pricey but comes several benefits, including compatibility with Dolby Vision HDR, powerful voice command features, smoother user interface, flexible upconversion, and a better remote control.
However, if you're a member of Amazon Prime, and love everything that the company has to offer, then you should consider going with the fire stick. That's because Amazon Alexa is baked into the system, so you can use voice control to watch Karate Kid or turn your kitchen lights on.
It's also fairly affordable and the connectivity can be very beneficial at times.
Making the Most of Movie Nights at Home
Movie nights at home is always fun. But when you have the latest and most useful gadgets by your side, you're able to take the experience to the next level. Not only will it make your viewing experience more enjoyable, but you won't have to stress about making sure that your setup is going to work or that the movie quality is somehow going to be off.
Are you interested in reading other helpful tech articles like this one? If so, check out the rest of our blog today to learn more!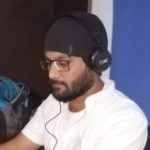 Kamran Sharief
I write about technology, marketing and digital tips. In the past I've worked with Field Engineer, Marcom Arabia and Become.com. You can reach me at kamransharief@gmail.com
Related posts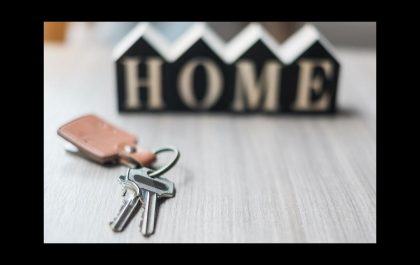 5 Tips When Purchasing Your First Home
Home ownership is a big financial commitment and there is a lot of information to take in. These 5 tips…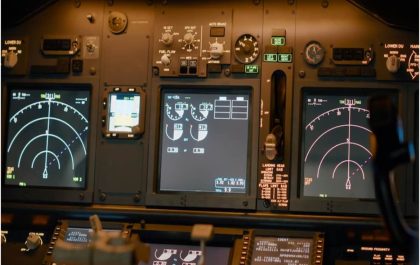 The One you Think is Most Important to Spotlight "Flight Sim Panels"
Flight sim panels are hardware devices that replicate the controls and instruments of a real aircraft cockpit. They can be…