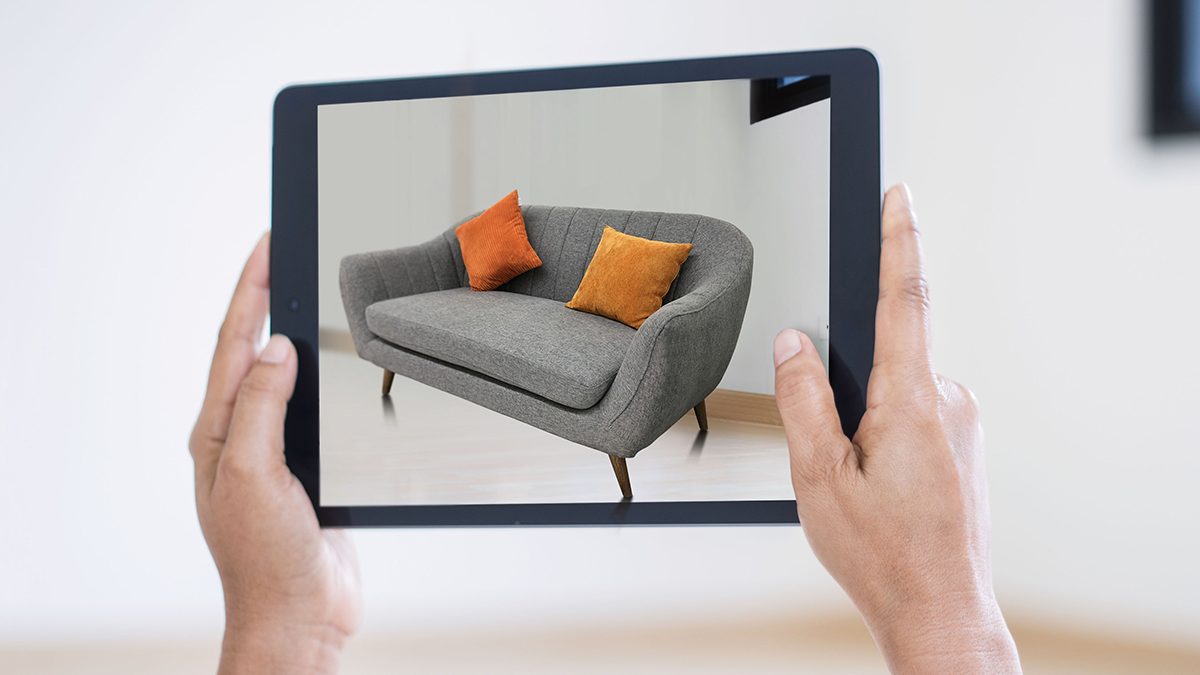 future of AR
If you've ever been tickled pink by a new Snapchat filter, you've engaged with AR. If you've shopped for a pair of shoes and used a "try on" app (where you kick your feet out and see the shoes superimposed in the camera view, this is also AR.
AR is the fastest-evolving immersive technology today, and it's making waves in ecommerce.
Immersive technologies like AR (augmented reality) and VR (virtual reality) aren't new. In fact, they've been around longer than smartphones or social networks. It's only recently, however, that this tech has become so easily applied in ecommerce.
Brands are always looking for new ways to enhance their buyer journey and stay competitive. AR has come in as the easiest entry point for ecommerce brands to build more satisfying and compelling shopping experiences. Keep reading to see our predictions of what that will mean for the market.
AR vs VR
It's worth making the distinction between AR and VR. Both technologies are fast becoming the most competitive way brands differentiate their buyer journey.
AR superimposes layers of digital information on top of the real world around us. For example, you can shop on IKEA and point your phone's camera into the corner where you're thinking of putting a new couch. IKEA's app will insert an image of the couch into the space so you can visualize its size, placement and color.
VR, on the other hand, is where a user is completely immersed in a virtual world. It requires a special headset. For this reason, we predict that AR will be more quickly adopted by consumers, and therefore will become the more important immersive technology today.
Our Predictions Around the Future of AR in Ecommerce
Now that AR technology is fast on the rise, it's unsurprising that ecommerce brands are quickly thinking up new applications of it in the buyer journey.
Product-driven businesses benefit most from AR because it allows consumers to visualize or "try on" the product they're considering. This closes the gap between the ecommerce shopping experience and a physical visit to a store, because the ability to interact with a product was the only leg up that brick-and-mortar retail had over the convenience of ecommerce.
The use of AR in ecommerce isn't on everyone's radar yet, though, with many consumers still unaware of its use in online shopping. This means that brands still have time to adopt AR technology before every consumer expects it. Today, 63% of consumers say that an AR product experience would change their shopping decision (for the better). We believe that the other 37% simply hasn't tried it yet.
1. Social media filters
We mentioned Snapchat filters as an example of AR, but these filters also represent an opportunity for ecommerce brands.
Imagine a Snapchat filter with the coolest Aviator glasses on the market. The social website loads the new filter late on a Friday night, and by the end of the weekend, it's gone viral. User feeds are filled with selfies showcasing the Aviators glinting in virtual sunlight.
If you were the brand who made those aviators and that filter were clickable so users could buy the sunglasses in-app, imagine what that would do for you.
Social media filters featuring products can benefit brands in several ways, including:
Increased brand awareness
Increased consumer engagement
Showing off the cleverness of your brand
We predict that, as early as this year, social media filters will include more "click-to-buy" products. How these products are selected will depend on each social network.
Perhaps Facebook will allow brands to purchase a filter presence, much like they sell ads. Maybe Snapchat will allow users to vote on a list of products, among which your brand can compete.
However it happens, getting your products into social media filters will be a worthy goal for any ecommerce brand.
2. Preview placement
Buying the wrong item (or one that would be perfect if it were just a different size, or color, or finish) is common in ecommerce since consumers don't physically interact with the products before purchase.
A shopper could buy something as large as a sofa only to discover that the color of leather clashes with the hardwood floor. The resulting return or exchange is disappointing and costly for the consumer and the brand.
AR gives ecommerce brands the power to provide consumers with a real-time look at what products look like in their intended environment. IKEA has gained a lot of positive press for this, and other home furnishing companies have followed suit. Even Sony recently gained clout for their "try before you buy" feature allowing consumers to preview how a TV would fit on their walls.
Our prediction is that this type of AR will be the most important for brands to adopt quickly. Though only two thirds of consumers today speak to AR experiences as a "make or break" factor in the buying process, the more brands offer this experience, the more consumers will fall in love with it.
There are plenty of other AR trends to stay on top of, but this straightforward use of AR closes the most important gap between ecommerce and in-store retail, and therefore will be the most prominent in the foreseeable future.
3. AR experiences on-par with "essential product data"
In ecommerce product listings, there's product data that's considered "essential," and then data that's considered "enriched."
The "essential" stuff includes the most basic (but important) product information like product titles, descriptions, sizes, materials, and general specifications.
"Enriched" data, on the other hand, includes product information that enhances or adds to the essential data. This can include product photos or videos, and—you guessed it—AR shopping experiences.
After 2020 (when millions of new consumers adopted ecommerce out of necessity), what was once considered enriched data has now become essential product data. This is true for product photos, for instance, which today means multiple high-resolution and macro views of each product.
AR experiences are quickly becoming "essential" in certain industries, too, due to the need for consumers to be able to visualize the size, material and color of products before purchase. Just look at the IKEA example above.
Of course, managing this product data has become more complex as the idea of "essential" versus "enriched" data has changed. This is compounded by the new normal of ecommerce brands selling on multiple marketplaces at once. Managing all this product data has moved to solutions called product information management software (PIM) so that brands can ensure their product data is complete and accurate. The cost of not using PIM has multiplied as the information included in "essential product data" continues to shift.
Our final prediction on this point is that the shift of AR data into "essential product data" will follow into physical retail, too. The future isn't so much about the domination of ecommerce as it is the digitization of all commerce. Before long, the idea of "mixed reality" will start to pop up at physical stores and shopping malls, where consumers can use their phones or even VR headsets to experience in-store products in a new way.
4. Interactive user manuals
Now that we've mentioned enhancing product data, user guides are also becoming smarter and more interactive with AR. This is a direct response to consumers' growing expectation for more and better information about products they view online.
Ecommerce brands can now create interactive user guides that run on top of their product listings. These guides help users visualize how products work, how they're made and more. An interactive user manual responds to user actions with on-page support.
Our prediction is that these guides will improve overall ecommerce sales and reduce returns while also enhancing customer service. Consumers are already expecting more immediate customer service from ecommerce brands, and these guides can be integrated seamlessly into customer service channels to ensure consumers feel empowered to purchase with confidence.
5. AR in Advertising
Imagine a future where you can use AR to interact with a product that catches your eye in your Facebook feed.
You tap, twist and turn a pair of fuzzy socks with a 360-degree view.
Then, you tap the camera icon in the corner and point your phone at your feet—you immediately see the fuzzy socks wrapped around them. You slide your finger over a color wheel to select the different options available, and watch the image over your feet change in real-time.
AR is already making appearances in ads, and this trend will continue to grow. Social media will lend itself particularly well to AR-based ads since users are increasingly using these platforms for "discovery shopping" (where they search for inspiration, not specific products).
Our prediction is that the customer experience will be enhanced to an astounding level with AR-based ads, especially as ads become more personalized by segments of users. This means AR will soon be paired with AI (artificial intelligence) to create the most seamless and immersive buyer journey imaginable.
The AR technology market is projected to grow to $18 billion by 2023, while consumer spending on AR-enabled apps will reach $15.5 million by 2022.
Today's most innovative ecommerce trends are based fundamentally on an improved customer experience, which is why AR has taken such major leaps forward. This immersive technology has a low bar of entry for consumers, and with new SaaS solutions for ecommerce, even small brands can make use of the technology.
Ecommerce brands can use AR and other experience optimizations to enhance brand awareness, too, which ultimately leads to greater customer value optimization (CVO) over time. Start by identifying which of these AR predictions could hold the greatest ROI for your brand, and then take your first steps to make it happen.
Author Bio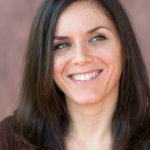 Amber Engine is a software company passionate about ecommerce. The company's fast and simple PIM software gets sellers, distributors and brands to Amazon and other online marketplaces in weeks instead of months.
Related posts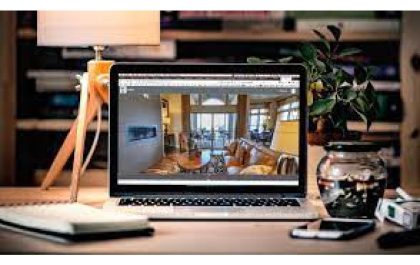 SeekBeak: A Simplified Solution for Interactive 360° Virtual Tours
Businesses constantly seek innovative ways to engage with their audience. One of the most effective ways to do so is…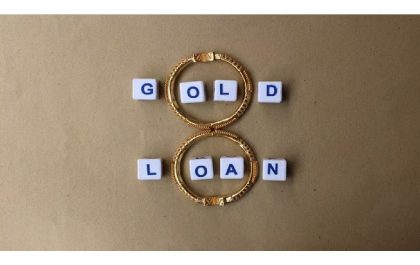 Benefits of Using a Gold Loan Calculator
Are you looking for a convenient way to secure a loan without sacrificing security? A Gold Loan Calculator can provide…