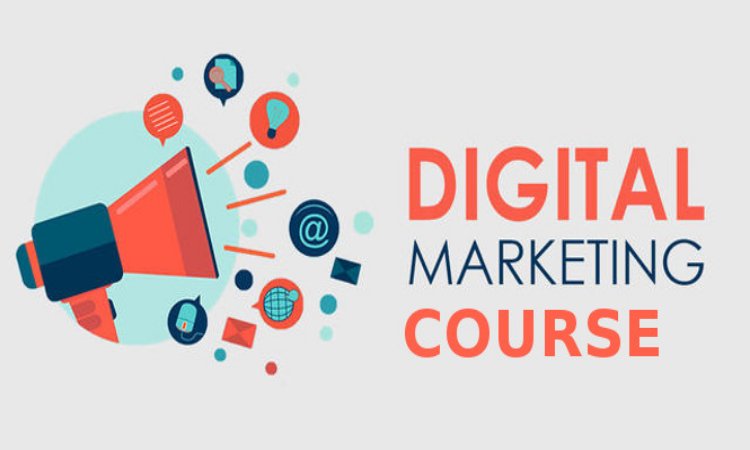 Digital Marketing Course
With changing times, diverse and vibrant digital marketing has become an integral component of every corporate and government sector. In the 21st century, your online advertising and marketing strategies drive your business's maximum amount of traffic. As COVID-19 has forced the entire world to stay indoors, more and more people are taking digital marketing training online. Hundreds of online courses are providing digital marketing training through their websites and servers. Courses like Google digital marketing courses are gaining a lot of traction online. Many teachers and instructors have also found a secondary source of income by providing digital marketing training online.
Why is digital marketing growing at such a fast pace?
The surge in digital marketing course  in recent years can be attributed to several reasons. Some of them are mentioned below –
Increasing use of digital media platforms
In recent years, the number of people on social media and digital platforms have grown tremendously. Online platforms like Instagram, Facebook, YouTube, LinkedIn etc. have become excellent places for people and companies to advertise themselves. People worldwide can now view various products, services, and advertisements from any other part of the world. This has hugely contributed to the subsequent surge for the need of digital marketers. Parallelly, digital marketing courses are also experiencing many students, eager to learn the skill.
Need for skilled professionals at entry-level jobs
With a fast-paced world to keep up with and the increasing competition in the market, companies look for new employees skilled at digital marketing for entry-level employment. They prefer this to invest in current employees to teach them digital marketing which can be quite time-consuming.
Online businesses
As more and more companies have shifted, or stated their businesses in an online mode, employees well- versed in digital marketing have become necessary.
Digital marketing course costs
Another factor that lures potential learners is the low costs of online digital marketing courses. Digital marketing courses like the Google certification courses come free of charge and look more attractive to students and professionals alike.
Why should I take a digital marketing course?
People from a plethora of professions can benefit from taking digital marketing course. No matter what job you are in today's time, digital marketing would only add more value to your resume and work ethics. Given below is a list of how digital marketing can benefit you in your respective fields
Marketing professionals
If your job involves marketing and advertising, digital marketing would be a big part of your everyday life. Whether you work in media, PR, or communication fields, online marketing would be relevant to your job. To compete with your competitors and get a head- start over your peers, a thorough understanding of digital marketing is a must. As more and more businesses invest large amounts on digital marketing, marketing professionals should be ready to exploit the booming digital market with their skills.
Entrepreneurs
Entrepreneurship is on the rise throughout the world. One of the priorities of every new entrepreneur is customer acquisition, and online customer acquisition is one of the best ways to do the same. Complete knowledge of digital marketing is essential if the majority of your business and sales are online. You would also need to learn about the various factors one has to weigh before investing money in digital marketing. One can gain this knowledge by taking these online digital marketing courses.
Students
One of the major factors that companies look for while hiring new employees is looking at their skill set. This is an excellent incentive for students to familiarise themselves with digital marketing in schools or college itself, to improve their resume and their consequent chances of getting hired.
IT professionals
One of the significant advantages for IT professionals in taking digital marketing courses is their already vast knowledge of computers and technology. Combining digital marketing courses with digital technology would make IT professionals much more valuable in their jobs and companies. Analytical skills and great execution strategies are a must for effective digital marketing campaigns. IT professionals are already well- versed with these strategies as a part of their daily jobs. Thus, digital marketing would be beneficial for their careers and relatively easy for them to grasp and execute efficiently.
Sales professionals
According to growing trends and statistics, sales professionals form many digital marketing course takers. Many entry-level sales professionals also learn digital marketing and are likely to shift their jobs to the latter. For veteran sales reps, digital marketing courses and knowledge would help them keep up with the changing world and keep them informed of the various changes in the corporate world.
These courses would help them accelerate their career growth and help them engage with potential customers through different online platforms and portals.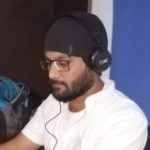 Kamran Sharief
I write about technology, marketing and digital tips. In the past I've worked with Field Engineer, Marcom Arabia and Become.com. You can reach me at kamransharief@gmail.com
Related posts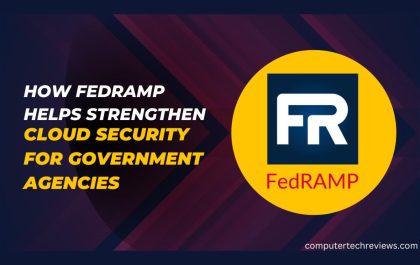 How FedRAMP Helps Strengthen Cloud Security for Government Agencies
In an age where digital transformation is reshaping the way governments operate and deliver services, cloud computing has emerged as…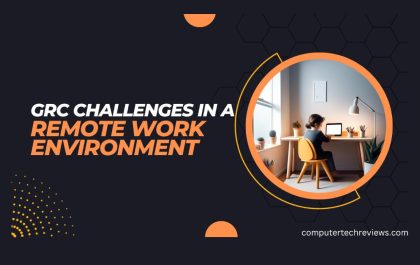 GRC Challenges in a Remote Work Environment: Navigating New Risks and Opportunities
The global workplace landscape underwent a seismic shift in 2020 when the COVID-19 pandemic forced organizations to rapidly embrace remote…