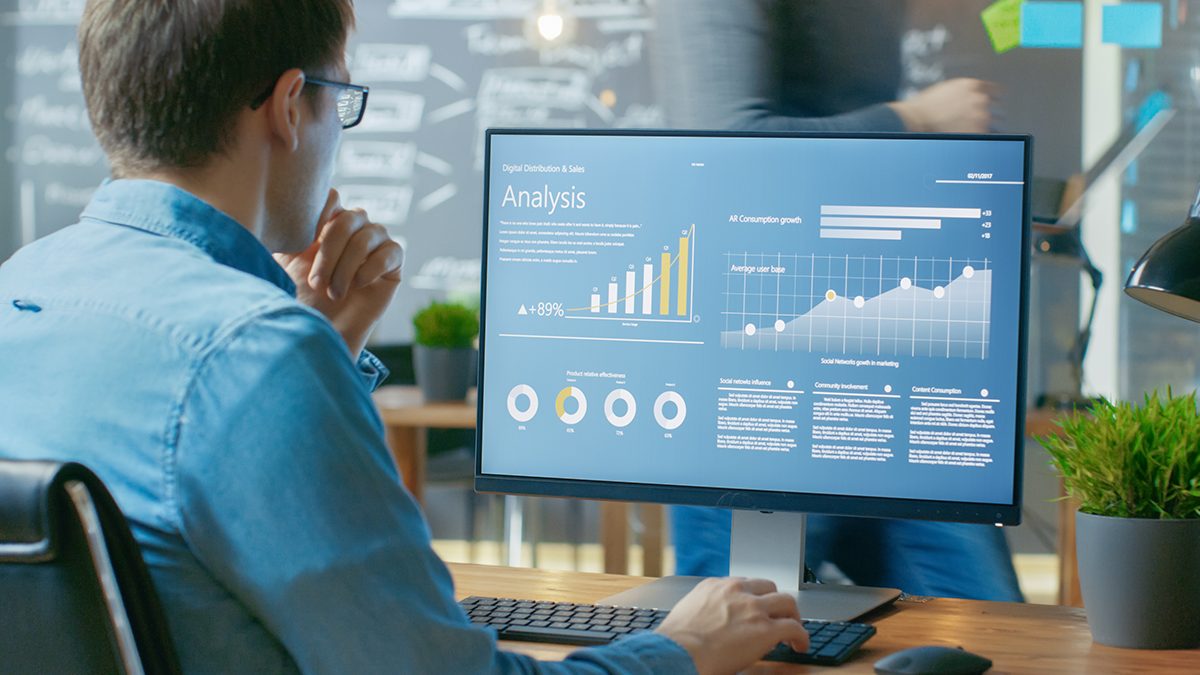 Data Analytics Courses in Bangalore
Today, big data and data analytics are two technologies that businesses are not only getting familiar with but also craving. On another level, these two concepts are driving the change that the world is already witnessing and their value cannot be underestimated. Futuristic businesses are drawing much more value from big data analytics than was envisioned when it began to gain traction in the 2000s, the same decade that saw the burgeoning growth of the internet.
Whether it is deriving insight on cost, operations, customer relations, forecasting, or driving innovations, in IoT, artificial intelligence and other technologies, the value of big data analytics is the force that data-driven businesses are using to increase their chances of winning potential customers 23 times more and achieve profitability 19 times more than their counterparts.
The challenge, therefore, evolves from how to store the huge volumes of data, up to at least 163 zettabytes by 2025 as projected, that streams into businesses every second to how to process it in realtime to retain its usefulness as much as is possible.
This article introduces you to data analytics, why there is a demand for data analytics and data analytics courses in Bangalore, and salary prospects in this field.
What is Data Analytics?
Data analytics has to do with businesses making use of data to gain insight into various aspects of the business. It refers to the science of analyzing raw data and transforming it into useful information used for decision-making, problem-solving, forecasting, and optimizing the performance of business among other roles.
Data analytics encompasses collecting, cleansing, analyzing, storage, and utilization of the results drawn from analyses.
Why data analytics matters?
Data analytics is important because it helps a business to :
discover trends or patterns that are important in decision making
Identify consumer trends and evaluate customer satisfaction levels
Analyze customer and market trends to help develop products and services that the market needs
Analyze the system to reduce costs and increase performance
Demand for data analytics professionals in Bangalore
It is not just the concept of data analytics that is gaining ground and fast, the demand for data analytics professionals has increased sharply. As mentioned earlier, businesses are literally craving for insights drawn from data analysis to drive results. A report published by BHEF in 2017 places the demand for data science and analytics roles in the US at 2.7 million by 2020.
India falls second, after the United States, in demand for data analytics professionals with an average of 50,000 job openings by 2018. This marked a significant increase from the previous year, at the same time representing 6% of the global demand in the data science field.
In terms of cities with the highest number of job opportunities in the field of data analytics, Bangalore came in second after Mumbai. Bangalore has often been regarded as the tech city of India which explains why it has attracted professionals and experts in this field particularly those looking for opportunities in start-up businesses. 
Roles with the highest demand
While there was a huge demand overall for data analytics professionals, the roles that were most advertised include:
Analytics Manager
Business Analyst
Research Analyst
Data Analyst
SAS Analyst
Analytics Consultant
Statistical Analyst
Hadoop Developer
Salary prospects for data analytics professionals in Bangalore
A data science professional in Bangalore in 2018 received an average annual salary of ₹ 10.3 lakh, which represents a 5% increase from last year. In 2019, the same professional was earning an average annual salary of ₹ 13.0 lakh with 26% of professionals earning this salary or more.
According to Glassdoor research based on around 400 salaries, the average salary of a data analyst in Bangalore by 2020 stands at ₹ 6.03 lakh.
Big data analytics roles will command an average salary of ₹ 9.7 lakh while their data mining counterparts will attract a slightly lower average of  ₹ 9.5 lakh. After Python, R, Hadoop and Spark are the second in-demand skills for Big data analytics professionals. Professionals with experience in Python command an average salary of up to  ₹ 10.2 lakh
Advanced analytics and predictive modeling professionals earn an average of ₹ 12.1 lakh. Of all the listed professions, analytics managers will command the highest salary, an average of ₹ 16.0 lakh.
What is in store for data analysts in the future?
Well, as the trends have already indicated, opportunities continue to increase, salaries continue to rise, and professionals in other fields begin to equip themselves with data analytics skills. It can only get better.
Salaries depend on factors like
Cost of living
Experience level
Number of skills a professional possesses
Education level
Type of company/industry
In-demand skills for data analysts
Python was the most demanded skill with at least 17% of the advertised job roles having Python as a requirement.
Do you intend to pursue a career in data analytics, other in-demand skills topping the list of recruiters include:
Predictive modeling
Data mining
Big data
MIS reporting
Data engineering
R, Hadoop, and SQL
SAS
 In addition, it is important to note that:
Possessing a combination of more than one skill accords a professional an added advantage in the job market. For instance, a combination of Big Data and Data Science will increase a data analyst salary by up to 26%.
Knowledge of AI and other current technologies is a plus for those hoping to make a stride in their careers in this industry.
While a Master's certificate is important when securing a well-paying role in the data analytics space, individuals who go above and beyond to equip themselves with more skills including programming languages and tools are more sought after.
If you love coding and love numbers, it would be good to consider a career in data analytics. Along these lines, you need to consider a credible institution that offers a course that rounds up a number of the top skills in one certificate or better still, masters certificate.
Bangalore is ripe with opportunities in the data analytics space and the time is certainly right for professionals to position themselves. India is definitely gearing up to be the world's benchmark in data analytics as the industry continues to evolve.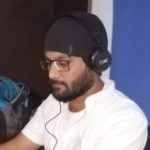 Kamran Sharief
I write about technology, marketing and digital tips. In the past I've worked with Field Engineer, Marcom Arabia and Become.com. You can reach me at kamransharief@gmail.com
Related posts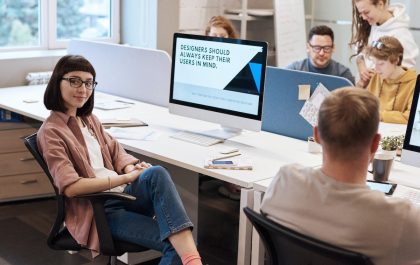 Shielding SaaS: 5 Proven Data Protection Strategies to Secure Your Cloud Solutions
5 Data Protection Strategies to Secure Your Cloud Solutions Software as a Service (SaaS) has become the cornerstone of modern…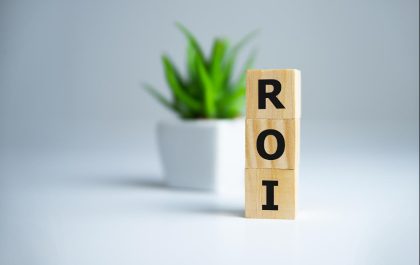 Maximizing Engagement and ROI: The Key Benefits of Event App Implementation
The Key Benefits of Event App Implementation In the age of technology, event management has witnessed a remarkable transformation. Traditional…