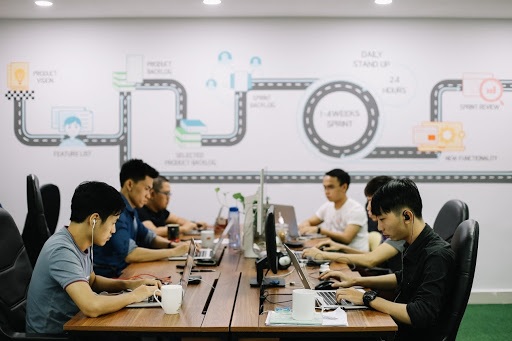 It is no random that today non-tech founders prioritize choosing custom software development, instead of buying apps to adjust that you cannot make them suitable for your business. They do not have to pay commission for a third party while they still ensure their sales in any condition, even during covid-19.
It sounds attractive. In particular, what advantages does custom software development bring? 
Tailor Your Company's Exact Needs And Specifications
Feras Hamed Al-Tarawneh and partners' research in 2019 showed that the commercial software is massively made, so it may not have the features you need to reach peak productivity yet has lots of "premium" pointless features you probably never use.
On the contrary, custom software is developed on your unique requirements, so it has almost everything you need to operate your enterprise more effectively. 
Lower The Expense On Many Recurring Fees
At first glance, a ready-made software seems cheaper than a tailor-made one. That's because you only need to pay a small amount to immediately employ a commercial tool, whereas you need to invest a lot of money in developing a bespoke mobile app, according to the survey of the development team in Singapore this cost ranging from $40,000 to $50,000. 
However, in the long run, custom software would be a smarter investment. Why? Well, you don't need to pay recurring fees for unnecessary licenses and pointless features you might never employ.
Protect Your Precious Data From External Security Threats
Since commercial software is available to a large group of users, hackers can quickly find ways through vulnerable portions of these tools, attack your system and steal your precious data. 
On the other hand, custom software is more secure, and it is harder for hackers to enter as your team is the only one using it.
Be The Company Valuable Asset 
As mentioned, ready-made software is something you rent to use, so you don't actually own the product you're employing. This means you have to beholden the software creator's regulations, features, updates, and so on. 
But, if you develop a bespoke tool, you can decide whatever is related to it as you own the source code or database. Even if you no longer want to cooperate with the original developers, you still can contact another developer team, and they can make amendments and support the tailor-made software based on the provided source code or database. 
Able To Use As Long As You Need
Bespoke software is your business's asset, whereas the off-the-shelf software belongs to the company that builds and sells it.
For this reason, you might struggle with terrible issues when the vendor stops providing support, or they may provide inadequate support for your company needs according to the research of Feras Hamed Al-Tarawneh and partners' research.
In that case, you have no choice but to switch to another tool and start the implementing process all over again. So, stay away from this expensive transferring process and use the useful tool as long as you prefer; let's invest in custom software development. 
Quickly Integrate With Your Company Workflow
How long does it take commercial software to integrate with your business's workflow? This process might take a lot of time, especially when the ready-made tool only has a few useful features for your company. 
However, if you use the designed-for-your-needs tool, you can quickly employ it for the different departments ranging from marketing, human resource to finance. 
Boost The Data Transformation Process
The different departments might have different ways to collect, categorize, and analyze data. 
With tailor-made software, the seamless integration in collaboration and data exchange between departments would be much better, leading to the yield in business' productivity.
For instance, Intact Financial Corporation – a Canadian multinational property and casualty insurance company has deployed bespoke software allowing all development teams to collaborate, manage requirements, track activity and formalize governance of the products-and-services development process.
Easy To Scale Up When Your Company Expands
Your business constantly grows, and once you reach some development targets, you will want to expand your business. 
At that point, the commercial software probably can't handle the heavy load. Simultaneously, the tailor-made one can effortlessly accommodate that expansion down the road as it is specifically developed for your needs.  
Swiftly Update Technology Trends
Have you known that the Covid-19 has led to lots of changes in technology, such as the development of next-generation 5G networks and virtual reality technology?
Do you want to keep up with these trends and gain competitive advantages in your niche? If so, bespoke software would be the best choice for your needs.
The development team will continuously update the tool based on your requirements. Hence, you can quickly adapt to the latest technology trends and have great advantages to lead your niche in the digital era.  
Get A Dependable Technical Support Team
How long does it take for the ready-made software team to help you out if a technical issue happens? It might take a few days, or even weeks, right?
According to Saigon Technology, the custom software team based in Vietnam, they will have your back as soon as you inform them about the issues. Furthermore, problem-solving is pretty fast as they are familiar with your tool and have taken care of it from the beginning. 
Conclusion 
Here you know how to gain numerous benefits from using bespoke software instead of off-the-shelf one. 
Thus, let's save your time and invest in custom software development as soon as you can. This is how you obtain a flexible, viable solution that helps your business be on the crest of a wave. 
Related posts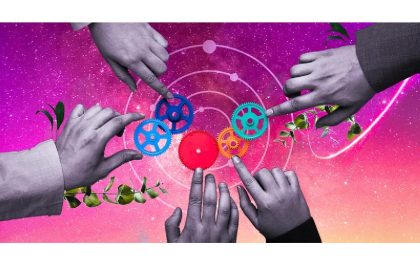 Streamlining Innovation: How Innovation Management Software Drives Efficiency
As business trends evolve quickly., innovation is the key to staying competitive. Companies that can consistently generate and implement innovative…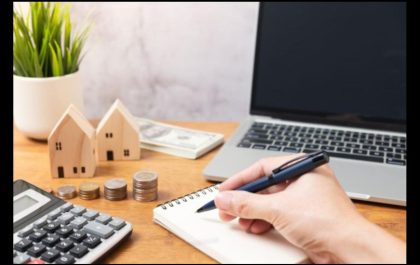 Calculating Your Way to Homeownership: 5 Ways a Loan Calculator Helps You Decide
So, you're thinking about taking the plunge into homeownership, but the thought of crunching numbers and navigating the complex world…