To ensure that your company can carry on business smoothly, it needs to have internal policies and procedures and follow federal and state laws.
Compliance needs to be enforced so that any violation of rules and laws are detected and prevented on time. When your organization enforces compliance, it protects itself from fines or lawsuits.
For ensuring that your employees and external business partners follow the policies regarding ethical behavior and compliance with the law, a corporate compliance program needs to be implemented.
When there is a suspected regulatory or contracted violation of policies, a compliance investigation is initiated. Let's find out the procedure for conducting this investigation.
Core Elements Of Compliance Investigations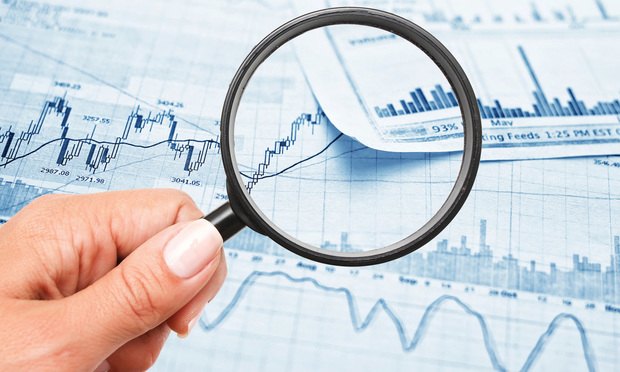 Seven steps that need to be followed for an effective corporate compliance audit are:
Determining If The Allegation Is Genuine
The first step in the compliance investigation is to verify the facts and assessing if the person reporting the misconduct stands to gain from it or not.
The allegations need to be specific before you can start an investigation. Sometimes determining the accuracy of the misconduct allegation is challenging if the person reporting it remains anonymous.
If the informer has devious intentions, facts could be concealed or fabricated.
Deployment Of Resources
You need to determine if the allegation involves a violation of the company policy or external regulations.
The resources to be employed will be far greater where laws have been violated since there is a greater risk to the company and its employees.
When the company policy has been violated, the matter can be resolved using the company's internal resources.
Experienced investigators, computer forensic experts, accountants, and legal professionals are required when laws are violated.
The resources required would differ on a case-to-case basis. Law enforcement would be involved where there are safety concerns.
The government has laid down specific guidelines regarding claims of bias or sexual harassment claims.
Documentation Review
You should be subtle when requesting confidential information like personnel files and provide reasons that don't draw attention to the investigation.
The documentary evidence could be found in different media like the cloud, emails, laptops, company servers, photographs, telephone records, or text messages.
If the matter must be escalated to a public prosecutor, then the chain of custody should be documented. The documents should be requested in the correct order to qualify as evidence in a court of law.
Investigate The Reporter And The Suspect
There should be no loose ends when it comes to investigation.
The reporter's and the suspect's backgrounds should be thoroughly verified by reviewing personnel records, social media behavior, previous criminal history, and media clips.
Check if the informer or the suspect have apartments in upmarket areas, own expensive vehicles, holiday at expensive resorts, or have multiple business interests. These are clear signals for financial fraud.
Questioning Knowledgeable Persons
When you are questioning a knowledgeable person in the company, don't volunteer information to that person.
As an efficient interviewer, ask questions the answers to which are already available to you. The person you are interviewing should not interview you.
This method helps you verify the honesty of the person and understand their motives. For best results, there should be two investigators, and the setting should be comfortable.
Interview Strategy
You should have a clear strategy when interviewing the subject. Check the evidence obtained twice or thrice before confronting the alleged wrongdoer.
Have a detailed discussion with the investigative team and executives who are part of the project.
There are times when referral to a prosecutor is required after all the evidence has been obtained, and the knowledgeable person interviewed. In such cases, the subject does not need to be interviewed.
You should prepare a list of important questions and know the answers to most of them from various sources. In the case of female subjects, one female investigator is preferred.
For minimizing the scope for errors, interview key subjects at one time to prevent dilution of the evidence. If you have established the merit of the case, then get the termination plan in action well in advance.
Take appropriate measures like blocking the suspect's access to your IT network and ensure all equipment is returned to you.
Evaluation And Action
A compliance investigation reveals the loopholes that need to be plugged in to prevent misconduct in the future. Document your findings and prepare a report containing all your findings and conclusion.
Once you determine the internal issues leading to the violation of laws, they need to be fixed. Let's find out how internal issues can be fixed.
Tips For Fixing Internal Issues
When you have a compliance program in place, and employees can use it for reporting issues like sexual harassment or potential litigation without any fear, the compliance process yields the desired results.
Problems start when issues are reported anonymously or confidentially. However, there are effective ways to fix such issues.
Look For Clues In The Comment
Sometimes you will find identifiable information in the comment itself. Keep an eye out for these sneaky details as they will help you follow up with the report.
For example, if the report talks about an incident in the Finance Department, you know where to begin. If the issue has been mentioned, then you know whom to follow up with within the department.
Stay Updated About The Latest Designations In Your Company
You will often receive ambiguous reports that don't have the department or job title in it. For example, "I am being harassed by my boss."
You can track the department based on the pattern of compliance violations or complaints. When you have identified the group, you can proceed further.
Don't Track Down The Person Sending The Report
To continue getting reports of noncompliance employees, employees need to be reassured that they can fearlessly escalate issues to the concerned authorities.
Instead of tracking down the person, it is important to follow up on the reported issue for more information.
Conclusion:
Corporate compliance is an important part of any business since it minimizes the risk of violations of laws and regulations leading to penalties.
Resultantly, a corporate compliance audit should be done in a streamlined and systematic way so that employees are not harassed.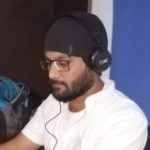 Kamran Sharief
I write about technology, marketing and digital tips. In the past I've worked with Field Engineer, Marcom Arabia and Become.com. You can reach me at kamransharief@gmail.com
Related posts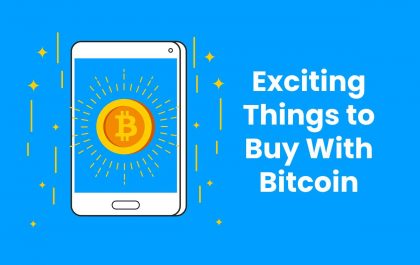 Exciting Things to Buy With Bitcoin
Things to Buy With Bitcoin Bitcoin's been around for a long time now, offering its users a plethora of benefits….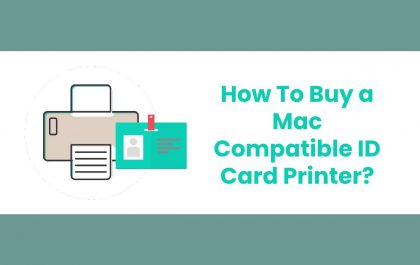 How To Buy a Mac Compatible ID Card Printer?
Mac Compatible ID Card Printer Purchasing an ID card printer is an important decision for your organization. It can get…