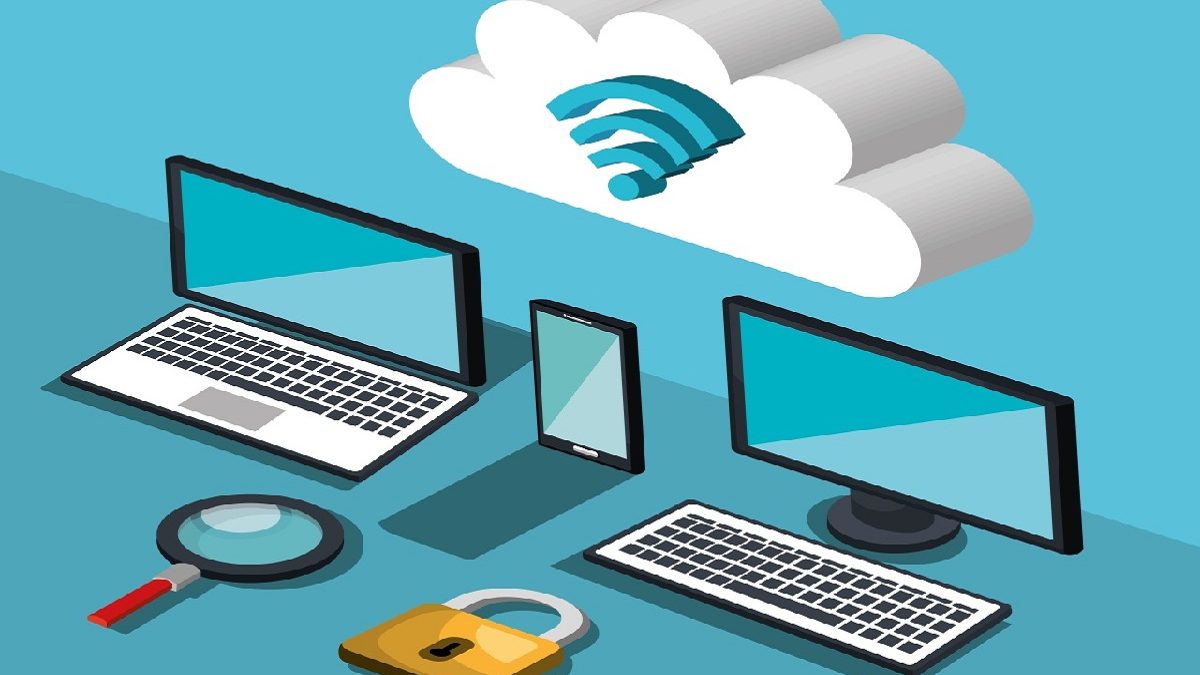 Cloud Computing is Helping CyberSecurity
Cybersecurity is basically securing your computer systems, software, hardware, networks, and servers so that data theft or damage can be prevented.
In the context of the 21st century, it's essential to realize the importance and applications of cybersecurity.
Businesses are moving online, and there is a humongous amount of data present. In fact, a recent report by Forbes has predicted that by 2020, there will be around 44 zettabytes of data online.
In fact, according to an article in The Economist, 'The world's most valuable resource is no longer oil, but data.'
And with it, comes a pressing need to be able to protect the data.
This article focus on explaining how cloud computing is helping cybersecurity.
How common is cloud computing?
Although at the initial stages, people were not convinced by cloud computing, it is becoming more and more common around the world. A research by Pew Research Centre found that 69% of Americans used cloud computing.
And the trend continued. A Gartner study has revealed that by 2020, a corporate 'no-cloud' policy will be a rare thing. And with the cloud computing industry valued at around $110 billion, it is widely adopted in companies across all sectors.
It will also be an invaluable addition in bolstering cybersecurity credentials for corporations.
How can "cloud computing" help cybersecurity?
Corporations are increasingly turning towards cloud technology to aid cybersecurity.
In addition to perks like:
Reduced overhead costs
Increased storage space
Access anytime from any device,
Cloud computing offers multiple levels of control in network infrastructure to improve protection.
Before we discuss in detail how could computing is helping cybersecurity, have a look at this infographic: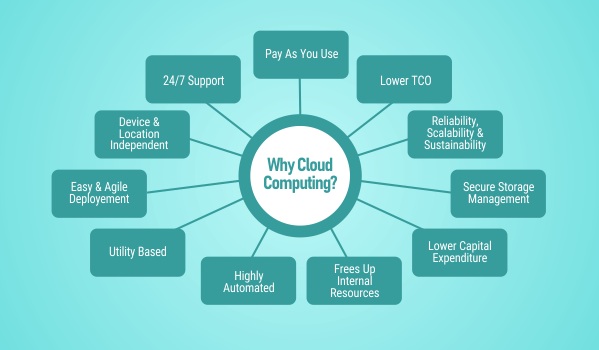 1. Data Security
When you move to a cloud based-platform, you are eliminating a plethora of potential areas of the data breach.
Data stored in clouds are always present in an encrypted form. Without breaking the encryption, it is impossible to access the information.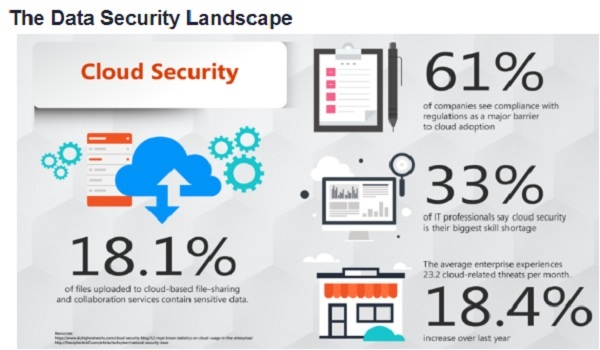 (image)
While different cloud platforms have different protocols, there are some great examples of platforms like Mega and Spideroak, that need the users to edit files through service-specific client applications, which include encryption functions.
This extra step allows the users to store the encryption keys personally, which makes it very hard for a third party to access and hack it.
2. Centralization of security
Cloud computing does not centralize only applications and data; it also centralizes protection. A business network in the cloud will usually have connections to multiple devices and endpoints. Centrally managing all of this can enhance individual analysis and can result in easy identification of any problem that may arise.
You can filter out the crucial operations from the less important, and keep a tab on software updates that may be schedule. In case of any unprecedented security breach, the recovery plans can also be accessed and implemented together at the same time, saving valuable time.
While opinions may differ with respect to the policy of centralization, it is you who has to decide what works best for your organization.
3. Administration load reduced
In traditional business operations, administration load and cost are extremely high.
Primarily, this is because companies have to run a full 'stack' of the software behind the scenes, and have full teams devoted to that.
For example, there is a systems administration team that creates a new email address for you on the company network, once you join the company. Similarly, you need to manually keep a tab on the security at all times.
When you move to a cloud-based platform, a lot of these tasks get automate. Security updates get automatically updated, and the administration can get managed all at once, in a single platform. This leads to saving a considerable amount of both time and effort.
4. Regulatory compliance
When it comes to ensuring data security and protecting sensitive data, there are a lot of rules and regulations that companies need to follow.
For example, HIPAA in the USA, and PCI DSS globally. These standards are the pillars of cybersecurity in today's digital world.
Manually maintaining and upholding the regulatory standards expected, and upholding them is time and cost-intensive matter.
Moving to a cloud-based system leads to automation of several intermediary steps, that takes things like human error out of the equation.
Have a look at this statistic to fully grasp just how effective cybersecurity can be: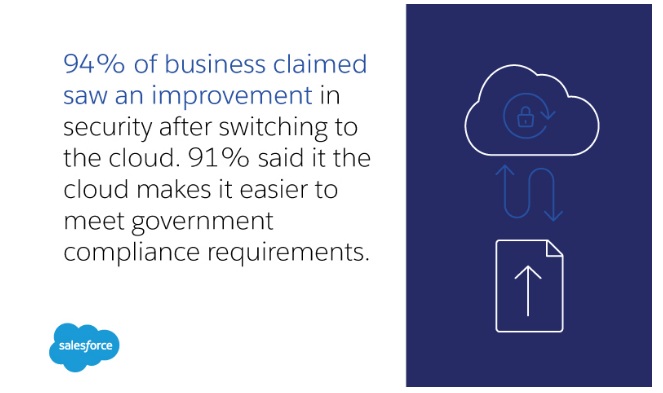 (image)
Maintaining the infrastructure and keeping software up-to-date with the latest requirements becomes very easy to achieve in the cloud. This is an excellent example of how cloud computing is aiding and abetting cyber-security.
5. Round the clock support
As with a team of system administrators, traditional companies have to maintain a highly qualified cybersecurity team for round the clock cloud support.
The members of the team are usually top-notch professionals from the world of cybersecurity, with proper cybersecurity certifications, which is highly preferred. Online security certifications of employees are also acceptable here.
One of the biggest advantages you get once your business is in the cloud ia saving plenty of overhead costs like office rent and electricity.
On top of that, clouds are accessible and editable 24*7 by these professionals from any location, and they can provide live monitoring of the system on a continuous basis.
Proper back-ups can also be built so that your business never goes offline, and is always up and running. Round the clock support also ensures there is no data breach or theft.
6. Distributed denial of service (DDoS)
When it comes to DDoS, companies with cloud computing are at a distinct advantage with respect to traditional companies with physical data centers.
In traditional businesses, DDoS usually goes after the base infrastructure. This metastasizes into potentially inferior customer experience, and the economy takes a hit. But clouds are better equipped to handle such attacks.
For starters, assaults against the basic infrastructure of a cloud platform are generally traces and counters by the cloud service. Even, before it can reach out to the customer front end.
An incident where cloud computing failed completely in case of such an attack is the 2016 Dyn attack.
However, like the famous quote, 'Exception proves the rule', this is a glaring example which proves cloud computing offers better protection against DDoS attacks.
Wrap Up
The public cloud market is slated to reach $207 billion by 2019 worldwide.
As things now stand, around 94% of enterprises already use a cloud solution.
Considering this wide adoption of cloud computing, it will undoubtedly contribute a lot towards cybersecurity in the near future.
And as the contribution of cloud computing to cybersecurity increases. We are likely to witness much more secure internet browsing prospects than ever before.
This is how cloud computing is helping cybersecurity.
————–
About the Author:  
Lucy Manole is a creative content writer and strategist at Right Mix Marketing, an SEO-focused link building agency. She specializes in writing about digital marketing, technology, entrepreneurship, and education. When she is not writing or editing, she spends time reading books, cooking and traveling. You can connect with her on Twitter at @RightMixMktg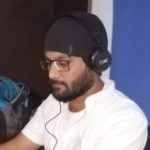 Kamran Sharief
I write about technology, marketing and digital tips. In the past I've worked with Field Engineer, Marcom Arabia and Become.com. You can reach me at kamransharief@gmail.com
Related posts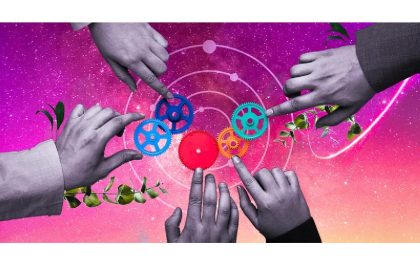 Streamlining Innovation: How Innovation Management Software Drives Efficiency
As business trends evolve quickly., innovation is the key to staying competitive. Companies that can consistently generate and implement innovative…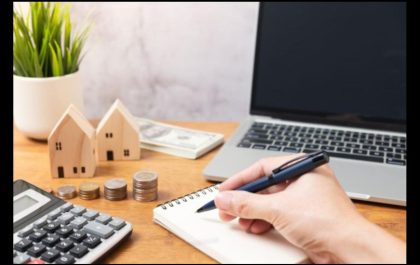 Calculating Your Way to Homeownership: 5 Ways a Loan Calculator Helps You Decide
So, you're thinking about taking the plunge into homeownership, but the thought of crunching numbers and navigating the complex world…