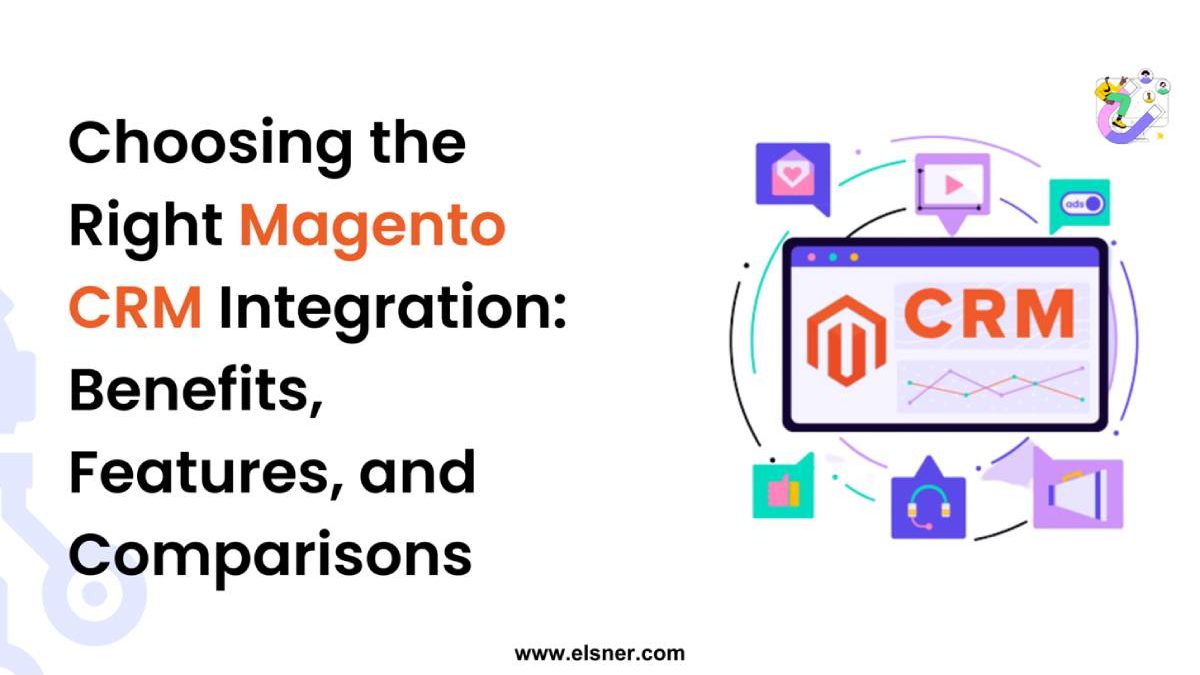 Most budding entrepreneurs with the idea of running an online store are inclined towards Magento for building one. If you are one among them, you can hire Magento 2 developer and get your online stores ready in no time! But why Magento 2 over others?
It is mostly because Magento is known for its SEO readiness, flexibility, advanced functionalities, and capability to handle big shops. Beyond that, it also helps you store & analyze large volumes of customer data. As of 2022, there were 167,000+ active Magento 1 online stores and around 100,000 Magento 2 stores.
This statistic is enough to set Magento apart from the competition and make it one of the major players in the eCommerce domain. But, what Magento lacks is being marketing-oriented! So, to connect this missing link, you should use a dedicated Magento CRM software.
It would bring together all your customer data and responses under one roof to help you manage and enhance your store's productivity. So, let's dive deeper into the efficacy of Magento CRM integration and how you can choose the best one for your store.
What is Magento CRM Integration?
When you integrate Magento CRM into your online store, it will help you bring together your marketing, customer support, and sales activities. Managing your Magento Enterprise store will be easier when you have your sales leads and customer data from all channels in one place.
The purpose of attaining this integration is to create a data synchronization process from your CRM platform to the online store. The data includes customer accounts, invoices, order history, products, etc. Managing customer relationships couldn't be easier than it can be with a Magento CRM integration.
Perks of Getting A Magento CRM Integration for Your Online Store
In a clear picture, some of the ways in which Magento CRM integration can be of great help to eCommerce stores include:
● Handling Consumer Data
Storing and managing customer data will be easier. You don't have to source the business-critical data from multiple channels separately. A CRM platform would collect data from all sources and store it securely for all authorized personnel to access.
● Tracks Customer Interactions
Omnichannel retail strategies have allowed customers to interact with your store and products from various sales touchpoints. What a CRM does is, keeps track of the customer interactions from all the involved sales channels. Thus, you will get a holistic view of what channels or touchpoints your customers prefer to use most to access your brand or products.
● Holistic Inventory Management
Magento CRM integration offers a clear view of stock availability for demanding products. The sales reps of your team will be acquiring data such as customer retention rate, AOV (Average Order Value), or trending products.
● Promote Marketing Automation
When running an eCommerce store, marketing automation is one of the most beneficial service assistance to bring in more leads, sales, and revenue. Magento CRM solutions can help you create targeted marketing campaigns to communicate your brand impression better. You can also optimize the marketing campaigns based on customer responses and other crucial data.
Practical Features of A Magento CRM Solution For Your eCommerce Store
Once you hire Magento 2 developer and get your store ready, the next step would be to get yourself a CRM integration for easy business management. Such an integration tool will help you streamline your customer support, marketing, and sales activity in your store. There are impeccable features that you get with a Magento CRM integration for streamlining the sales, customer support, and marketing processes, which include:
Collect leads from the marketing assessment and then move them to the sales department for better conversions.
Track the notes, emails, lead progress, and calls to specify sales.
Identify quality leads.
Acquire data from all channels, including SMS, email, and social media.
Keep track of email campaigns and their performance.
Landing page customization for newly launched products for capturing targeted leads.
Track the brand's interaction with its target audience or potential customers.
Automate customer support solutions with priority responses or replies.
Integration capabilities with third-party software or app solutions.
Compare the 4 Best Magento 2 CRM Integrations For Your eCommerce Store
Magento offers two types of platforms, Magento Community and Magento Enterprise. The Community version is free and is for small businesses, whereas the Enterprise is for medium and large online stores.
Irrespective of whichever version you opt for, CRM integration makes sense! In this competitive sector, keeping up with the trends is very important to stay ahead of the crowd, and a reliable CRM integration can help you with it.
So, here are the five best options for you to count on:
1. Zoho CRM
Zoho CRM is one of the most popular platforms designed for Magento 2 stores. It is flexible and affordable, providing interaction tracking, data management, trend analysis, and other features.
2. HubSpot CRM
HubSpot CRM is known for its flexible UI and stand-out features. It helps you centralize the customer details under one roof, making it easy for you to track preferences and interactions. Automating your marketing campaigns, enhancing customer support solutions, and integrating other HubSpot tools have been made easier with this CRM.
3. Salesforce CRM
Salesforce CRM integration with the Magento 2 store brings in a plethora of benefits. You can easily access your customer databases to manage leads, consumer interactions, and marketing opportunities easily. It has intuitive sales forecasting features to measure trends or help make data-driven decisions.
4. Freshsales
Freshsales is perfect for Magento 2 stores of all sizes. It helps you deliver the best customer engagement across multiple channels using a centralized dashboard. You can also use it for making multi-channel marketing campaigns to target specific groups of audiences.
Parting Words
When running an online business, you need to understand that strategizing your marketing moves and acquiring customers is of utmost importance. And that can't be done with the Magento 2 features alone. Therefore, getting yourself a CRM solution is a wise decision.
In this article, you get an insight into the benefits and features of getting yourself a perfect CRM integration. Following that, you have the four popular CRM options of all time to count on. To learn more about the integrations or to get it done efficiently, hire Magento 2 developer for the needful.
Related posts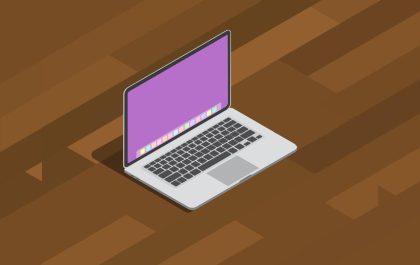 Tips for Choosing the Perfect Desktop Docked Search Utility App
Tips for Choosing the Perfect Desktop Docked Search Utility App In the business world, efficiency is the key to success….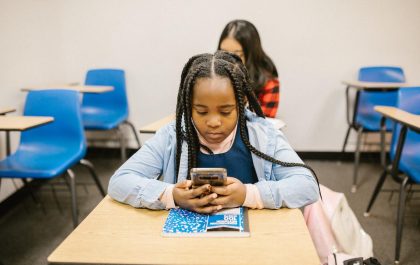 How Technology is Transforming Assignment Writing in Education
In today's educational landscape, technology is not only revolutionizing assignment writing but also giving rise to innovative solutions like the…