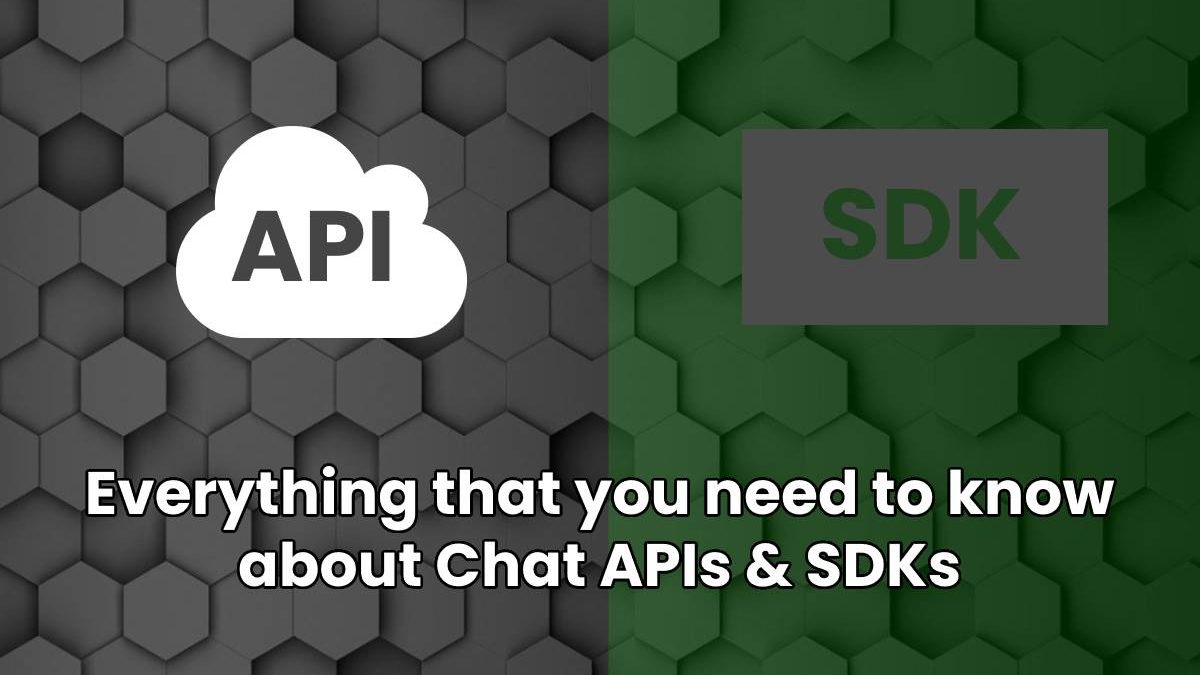 Chat APIs & SDKs
We are confident that the services you provide or the functionalities designed by your qualified developers' team make your website superior, but it doesn't stop there, no matter how much effort your team put in to get customers or visitors to your website, all that your visitors want is someone to answer their questions, and you can't expect them to send a detailed email, compelling them to wait for a response, or find your official social media platforms, search the relevant topic for information, or ask a question.
I'm sure you're tired of simply reading the above process; imagine how tired your visitors or clients are. All you need is a capable chat solution that can assist you in maintaining constant touch with your customers or clients by providing prompt responses.
You may be thinking 'I'll have to develop a chat functionality,' but just thinking wouldn't help in generating the best functionality because communication is very sensitive which cannot be carried out on a namesake functionality, it takes excellent study to build the best, and your team must devote their time and minds to the functionality while maintaining the main functionality in the loop.
Let me ask you a question, is it possible? No, you may have to hire a new team and dedicate time so as to the budget, or you have to ask your team to build a namesake functionality.
For your information, if you go through few famous websites their chat functionality wouldn't be as good as their site and their services, so if you may consider you don't have to build it from scratch since always you have an option to integrate Chat APIs & SDKs of a proficient chat tool such as Troop Messenger in your site, which integrates and immerses seamlessly in your site and enables to have functionalities like Messaging, HD Audio/Video calling in group & one on one, create conference meetings, files sharing, and so on.
Chat APIs & SDKs
A Chat API is an Application Program Interface that can be used to give real-time chat functionality to a website or mobile application by using a Chat SDK (Software Development Kit) or following the API documentation.
Chat SDK is a comprehensive collection of development tools such as Compiler, Code samples, Code libraries, Testing & Analytical tools, Debuggers, and so on, that allow software developers to create software applications more quickly and uniformly.
Chat APIs & SDKs come in handy which are already in use and have proven functionality. By embedding them in your website or app, it will enhance business communication and customer engagement such as existing customers, prospective customers, visitors, etc., with real-time messaging. It allows you to create multiple communication channels on your website or application based on your company's needs, allowing you to expand your business.
Chat APIs & SDKs Benefits
Chat APIs & SDKs are developer-friendly and customizable which reinvigorates their experience in app creation. Below are some of the benefits that may interest you in adapting to them.
Software Development Life Cycle phases will be minimized through automation, and developers can focus on producing the product they've envisioned
Provides an array of applications that simplifies by assisting the developers in the creation of an application reducing their efforts.
When an application's functional framework is developed with a predetermined Chat API & SDK, it ensures guaranteed security.
Apart from reducing your time invested in lengthy tasks they are cost-effective, allowing you to save money on labor and finance while developing an app.
Boost the brand image and goodwill in the market.
Real-Time Scenarios
Chat APIS & SDKs are applicable to many domains or industries, where they can use it effectively in making the communication seamless. Below are some of the industries which are using it to their advantage
Delivery Apps: All of the well-known e-commerce apps, grocery apps, food delivery apps, and so on using it, and communication between customers and customer support representatives, as well as customers and delivery people, has become much easier with just a few clicks.
Health Care: Patients seeking medical suggestions, counseling, etc., from the Doctors were able to get in touch with them especially in the afflicted pandemic times.
Both Doctors and patients are able to communicate Medicine suggestions, counseling helped
E-Learning: Students are interacting with the tutors on being the same interface without switching to the alternate tool.
Gaming applications, Social Communities, Banking Sector, Live Customer Support, Dating applications, and so on are some of the industries which are handling their online chat sessions with customers, clients successfully.
Features Offered by the Best Chat Solution
However, your chosen chat solution has to be intriguing and intuitive but they are not the only aspects to consider so before making a decision be advised to check on the features that have to offer.
Encryption and Security: Both the factors may generate different dictionary meanings but they are correlated by nature in the context of the chat applications. In this modern digital world, data and communication are highly prone to vulnerabilities, so it's high time to choose the solution which gives high priority to Encryption and Security.
Texting in one on one/Group: It must provide end-to-end encrypted texting in one on one and groups.
HD Audio/Video Calling: Any mediocre chat solution shall offer audio/video calling but choose the solution which offers HD Audio/Video Calling one on one and in the group, which must be end-to-end encrypted.
Creating Groups: You must be able to create groups based on your needs allowing multiple members into it with a provision of advanced admin control.
Video Conferences: Not every chat solution provides a video conference feature but it is advisable to choose the solution which offers the video conference such as creating events, inviting the members by sending notifications, etc., as further, you don't have to invest your budget by depending on multiple tools for each need.
Files Sharing: Your clients or users must be able to share any file type, such as photographs, documents, PDFs, and so on so that the information they want to share with you is complete.
Access to Chat History: You must be in a position to access the unlimited chat history for your future reference.
Supported Platforms: It must be compatible with PC, mobile and support every major platform like Windows, Linux, macOS, Android, iOS, and so on.
Conclusion
Hope the information apprised you on the importance of Chat APIs & SDKs, how effectively they can ease the communication, and helps the developers in saving their time by reducing all the large tasks involved in making a multi-functional website or application.
With that said don't take a chance on security, consider it as your mandatory checkpoint that must be marked in the first place apart from meeting your business or company requirements. Therefore choose a multitasking chat solution that can be an in-app messaging solution, office chat app, business messaging solution, instant messaging solution, etc.,
Related posts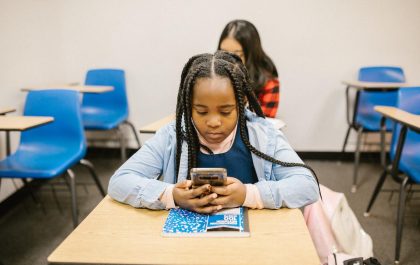 How Technology is Transforming Assignment Writing in Education
In today's educational landscape, technology is not only revolutionizing assignment writing but also giving rise to innovative solutions like the…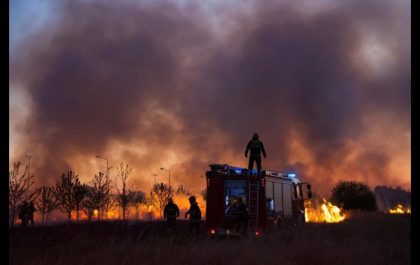 5 Key Principles of Effective Emergency Management
Emergencies and disasters can strike suddenly, testing the preparedness and resilience of communities and individuals. In such critical moments, effective…