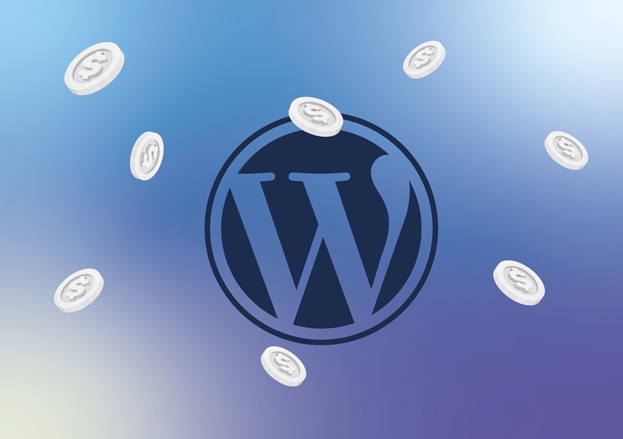 If you are going for a WordPress website, you are probably curious about the costs of building one. Even though the main WordPress software is gratis, the expenses on WordPress development services depend fully on your budget and goals.
In this article, we will give an overview of what it would cost to develop a WordPress page and how to estimate expenses related to its buildout. We will also describe approximate costs for different contexts (small businesses, eCommerce, customized pages, low budget ones) and share the tips on cutting down the expenditure on a WordPress page.
What to Pay for When Developing a WordPress Page?
It is common knowledge that WordPress is a platform which is free to use. It is an open source software offering freedom to apply it to each website type.
WordPress in itself is free platform, but the operation expenses are related to the following elements:
Hosting, or a page`s home on the world wide web. It is an indispensable element for each site enabling file storage. You`ll also need it if you plan on having a self hosted site on WordPress. There are lots of hosting plans so that you can choose one which fits your demands and budget.
Domain Name, or page`s address on the internet. This is what the users would type in the browser trying to go to the site.
Design, or the look of a page. In fact, WordPress has lots of free templates to select from. And yet if you prefer to give your page a unique or customized look, you might buy a premium template or opt for a tailored one which will increase the costs.
Plugins, or apps and extensions for your page. WordPress features 50k+ free plugins (contact form, image carousel, video gallery, etc.) Yet it is up to you which of them to choose.
Thus, while a WordPress site can be built with just the hosting and domain expenditure, you may also want to invest in additional tools and services. Therefore, it is quite tricky to find out the actual cost related to such a site. For this reason, we prepared an estimation on what to expect pricewise when building a WordPress site.
Estimated cost of a WordPress Site Buildout
The costs of a WordPress page launch can vary greatly and range from $100 to $25,000 and more. The key factors here are your goals and budget. It is essential to determine which sort of site you would like to get and for which purpose as this will directly influence the costs.
Here we describe expenses for various websites` buildout such as low budget site, site with additional features, site for small business and eCommerce as well as a custom site. For each type, we`ll show how to prevent overpaying and make the optimal decisions.
Low Budget WordPress Site: How Much Can It Cost?
If you are on a budget and need to economize the expenses, you can keep the costs for a completely functional WordPress site lower than $100. Let` see what it would imply.
To begin with, a page would require a domain name (average annual price $14.99) and hosting (on average $7.99/month).
You`ll have to install WordPress on the hosting account (like Bluehost, officially recommended by WordPress). Next, you can decide on the website`s design selecting a free template or theme. They define the look of your page and WordPress offers thousands of free themes to choose from.
Afterwards, you might go for additional options for your page such as a contact form, image gallery, etc. This can be done with more than 50,000 WordPress plugins which serve as apps or extensions and empower your website.
Of course, WordPress offers many more free plugins to boost your site's functionality. But here is our short-list of the essential free plugins which you can install on your WordPress page.
For adding extra features:
WPForms Lite allows you to add contact forms to your page;
Shared Counts is a fully GDPR compliant social media plugin which doesn't slow down your website;
SeedProd Lite enables adding a coming soon page while you work on it.
To optimize your web page:
All in One SEO for SEO boost and increasing Google traffic;
MonsterInsights allows to track visitor stats with Google Analytics tools;
WP Super Cache increases webpages` speed by adding cache.
For additional security:
UpdraftPlus enables WordPress backup;
Sucuri serves for website malware scan.
Overall cost of budget WordPress page: $50 – $100 yearly.
WordPress Webpage with More Features: How Much Can It Cost?
It is always smart to start small and scale up as the page evolves by adding advanced options. In such a way, you will not overpay for things you don't need. If you add more features to your web page, its cost would grow.
To cut down the costs of hosting, you can still use Bluehost services. But it might be interesting to utilize a more powerful hosting platform such as SiteGround. This would increase the costs but at the same time also enable using premium options such as staging and faster performance. Besides, it can handle up to 100,000 visitors per month.
Next, you can decide on using a premium WordPress template. They are different from the unpaid ones not only in their design, but also supplementary features and priority support. Thanks to this, premium outlines are more agile and user-friendly.
For expanding the site`s potential, you can combine free and paid plugins. As the site evolves, you might invest in the following premium WordPress extensions.
For adding extra features:
WPForms (Pro) includes a drag-drop form builder to a WordPress site;
WP Rocket is a caching plugin which speeds sites;
Beaver Builder includes a drag-drop WordPress page builder;
WP Mail SMTP improves email sending and fixes deliverability issues.
To optimize your web page:
Constant Contact is one of the top email marketing services;
OptinMonster transforms visitors which leave website into subscribers;
MonsterInsights Pro allows to see how visitors find and use your website;
All in One SEO Pro endorses the webpages's SEO ranking.
For additional security:
BackupBuddy serves for automatic WordPress backups;
Sucuri Firewall protects your page from malware and serves as a firewall.
Certainly, there are lots of other WordPress plugins and services which you might want to apply. With each addon, your web pages costs will grow.
Overall cost of a WordPress page having extra options: $500 – $1000 yearly given what plugins and services you add.
Small Business WordPress Site: How Much Can It Cost?
The expenses for developing a page for a small business can vary greatly and depend on the business strategy and instruments you`ll apply to establish and strengthen your presence online. In fact, the costs can range between a low budget site and site with more features. If you plan to add a full-fledged eCommerce store, check out our next chapter for more details.
If you need a relatively simple website to represent your products and services. you can start out with the Bluehost. This will allow you to cut down the costs and use the savings for the premium features if needed. However, if you are on a flexible budget you might consider one of the Site Ground`s plans like GrowBig. It implies outstanding support which might be quite handy if you don't have a technical background and run small business.
After settling the hosting issues, you`ll move to selecting a sites` design. You can decide on a business page theme, an interactive and reactive design to fulfil your demands, or even a free theme. However, for a business site it is advisable to opt for a premium theme including support and updates access.
When it comes to plugins, you might combine free and purchased plugins. This is our suggestion for premium plugins which would endorse any small business website.
For adding extra features:
WPForms (Pro)`s premium version gives access to all the features required for lead generation, including PayPal and Stripe payments, conversational forms, email marketing integration, etc;
SeedProd includes amazing pages coming soon and maintenance mode to a site while you arrange it;
Beaver Builder enables simple buildout of professional-looking landing pages;
WP Mail SMTP Pro improves email sending and fixes deliverability issues.
To improve marketing:
Constant Contact is the must email marketing service for small businesses;
OptinMonster assists in transforming website visitors into leads and customers. It's an essential plugin for Lead generation and conversion optimization.
MonsterInsights Pro is the top Google Analytics plugin that helps to track where users come from as well as their activity on your website. This is a crucial element for data-driven decisions to boost your business.
All in One SEO Pro enhances a site's SEO ranking.
For additional security:
UpdraftPlus (Pro)`s premium version implies incremental backups, automatic backups before updates, and several remote storage locations for your reserves.
Sucuri Firewall protects the page from malware and serves as a firewall.
Admittedly, there is a broad choice of plugins and tools at WordPress. Yet we advise to use the gratis ones to check its functionality and use for your enterprise. By the way, manifold premium plugins have free trials, so you might consider testing them to see if they are useful and needed.
As a business site on the web, you would want to spend money to endorse your business. We are not advising you against spending money when it makes sense and you can afford it.
Overall cost of a WordPress page: $300 – $1000 yearly, but it depends on the tools and plugins purchased.
WordPress Ecommerce Site: How Much Can It Cost?
WordPress is utilized for millions of eCommerce pages worldwide. The expenses related to developing this website type might be substantially higher than those of other site types. However, we`ll show you how to efficiently build such a page and don`t fall into the trap of overspending and exceeding your budget.
Ecommerce sites require a SSL certificate (costing approximately $70/year) next to hosting and domain. SSL is a key factor to secure safe customer data transmission (for example information on logging credentials, credit cards, etc.). In this regard, a great idea would be using Bluehost`s Ecommerce offer. It provides unpaid domain and SSL certificates as well as some discount on the host system charges.
Next, you would need to decide on WordPress eCommerce plugins. Admittedly, there is a rich variety of them but the top-performing and widely recognized one is WooCommerce. A leading WordPress eCommerce plugin, WooCommerce secures creation of hefty online stores to efficiently sell your products and services.
Although WooCommerce is free, it is needed to purchase some addons for supplementary features. According to this selection, site-related expenses might go up.
Once a page is built and functioning, you`d have to single out preferred WooCommerce template among a wide range of WordPress templates with all-encompassing WooCommerce support. Obviously, a premium or paid template provides supplementary maintenance and advanced aspects.
We prepared an overview of services that you might purchase to power the eCommerce site in different directions.
For adding extra features:
WPForms tops up customer inquiries and feedback forms;
Beaver Builder makes awesome landing pages with a drag-drop page constructor;
Soliloquy contributes to well-looking product carousels with their WooCommerce capacities;
WP Mail SMTP Pro upgrades WooCommerce`s email deliverability and guarantees that clients get receipts, reminders to renew subscription, and various mails.
Marketing
As powerful lead generation tool, OptinMonster makes genuine clients from site visitors;
Constant Contact is useful for email marketing;
MonsterInsights enables Ecommerce tracking with real time stats;
All in One SEO Pro boosts WooCommerce SEO ranking.
For additional security:
BackupBuddy takes care of automatic WordPress backups;
Sucuri protects your page from malware and serves as a firewall.
Needless to say that the optimal way to prevent overrated expenses is to start on a small scale and purchase extra features as your page develops.
Overall cost of a WordPress eCommerce site buildout reaches $1000 – $3000 yearly but it might be higher given paid components site includes.
Custom WordPress Site: How Much Can It Cost?
A custom WordPress is built out by professional WordPress developers, for example from Flexi IT who create a tailor-made site with original design solutions and appropriate technical characteristics. This is a preferred option for recognized medium or large businesses.
After the site has been developed, you might opt for a regulated hosting provider to maintain it. This includes a specialized WordPress host system with regulated updates, premium backing, increased security, and developer friendly instruments.
Next to the indispensable expenditures for hosting and domain name, which are required for any WordPress site, you would also have expenses on the web development services. It might be a great idea to contact various theme developers, web designers, and WordPress development companies like Flexi IT for a quote to learn the approximate webpage costs.
Of course, the ultimate price of a custom website would entirely depend on business goals. budget, and developer`s tariffs. It is quite impossible to name the exact number but in general only a typical custom WordPress theme can be priced around $5000. More elaborated sites with customized parameters might be priced at $15000 and even exceed this amount.
Tips to Prevent Overrated Expenses and Economize Them
Undoubtedly, it is advisable to start small and then scale a WordPress page up on the go. Although lots of advanced parameters seem cool and attractive, at the beginning you won`t need them as much as you think.
If you just roll out, you can definitely go for a budget webpage with free plugins and templates. Once the web page traffic increases, you might empower it by purchasing premium compounds namely email marketing, malware protection, backup plugin, live chat, etc.
The same holds true for an eCommerce site. It can be launched as a simple page on low costs and as the sales flourish, you can discover what instruments would help you and your clients.
Another tip to economize expenses might be checking out and using various WordPress deals and promos for further costs reduction.
Solid and hefty WordPress sites made by IT pros are definitely more pricey but even for them you don't always need to recruit a WordPress programmer.
All in all, we hope that this article answered the main questions concerning costs of a WordPress website buildout.
Related posts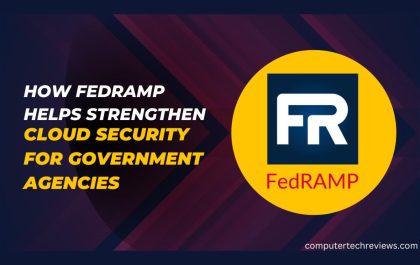 How FedRAMP Helps Strengthen Cloud Security for Government Agencies
In an age where digital transformation is reshaping the way governments operate and deliver services, cloud computing has emerged as…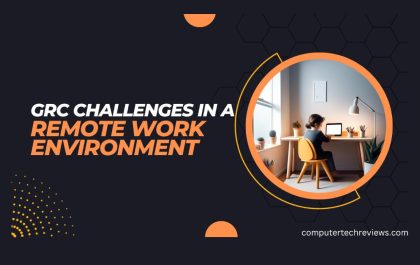 GRC Challenges in a Remote Work Environment: Navigating New Risks and Opportunities
The global workplace landscape underwent a seismic shift in 2020 when the COVID-19 pandemic forced organizations to rapidly embrace remote…