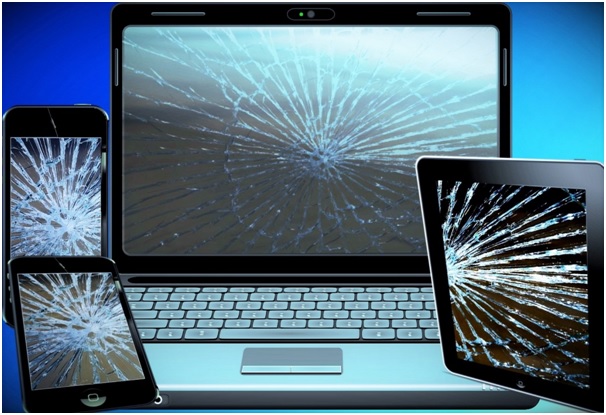 Broken Mac Screen
Did you recently crack or ping the screen on your Mac laptop, desktop, or phone?
Similar to the windshield on your car, that crack or ping can quickly spiderweb into a seriously broken Mac screen.
You don't want to hesitate to get it fixed. Especially if you're doing nearly everything virtually these days.
It would be nice if it were as easy to replace your Mac screen as a windshield, but it's admittedly more work. And more expensive.
Unique Retina Display Screen
One of the biggest reasons for shelling out the extra bucks for a Mac is the amazing retina display screen. But this unique feature is also much more expensive to repair should it crack or break.
Most PCs use the same screen across hundreds of models. They may even use them across generations of devices, laptops, and desktops. This is not the case for Macs.
Aside from the uniqueness of the retina display screen, it's not unusual for there to be only one display for a specific model year, color, and size. This can make it difficult to determine how much your particular repair or replacement will be without actually heading to the Genius Bar.
And that may not even be an option for you right now.
How Protective Is Apple Protection?
That's a good question. You'd think you'd be fully covered. But seeing as the screen is often the most expensive component of your Mac, Apple is not in any huge hurry to fix it at no cost.
In fact, even with Protection Plan, if you send off your Mac with a broken screen, there is only a slight chance they'll fix it for free.
Far more often, you'll be told you need to pay for the repair. Chances are, it won't be cheap. It may be one half to two-thirds the original purchase price of your Mac. You may be better off just buying a new model.
If none of this sounds terribly appealing, you're not completely out of options.
Third-Party Repair Services
You can always bypass Apple altogether and look into third-party repair services for your broken Mac computer screen. They're often much easier to access and won't cost nearly as much.
Places like Fruitfixed.com, for example, don't require you to make an appointment and could have your laptop or desktop up and running again in just 2-4 hours. Phones take even less time.
Plus, they back all of their parts and labor with a lifetime warranty. So if you're not satisfied with the work, they'll make it right.
Of course, you could always try to repair the screen yourself. But unless you are VERY confident you know how to fix a computer screen, your best bet is to leave it to the experts – whether that's Apple or a third-party repair service.
Take Care of That Broken Mac Screen
If you rely on your computer, laptop, or phone, having a broken Mac screen can feel like the end of the world.
So be sure to research the best ways to get it fixed ASAP so you'll be back up and running in no time.
And for more great articles on all things computer tech, keep checking back with us.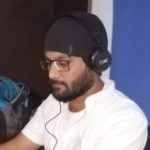 Kamran Sharief
I write about technology, marketing and digital tips. In the past I've worked with Field Engineer, Marcom Arabia and Become.com. You can reach me at kamransharief@gmail.com
Related posts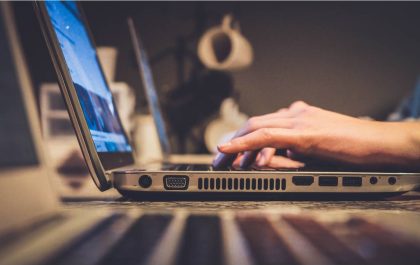 Online Payment Fraud: Navigating the Hazards in the Digital Transaction Era
Online Payment Fraud Navigating the Hazards in the Digital Transaction Era Online Payment Fraud Navigating the Hazards in the Digital…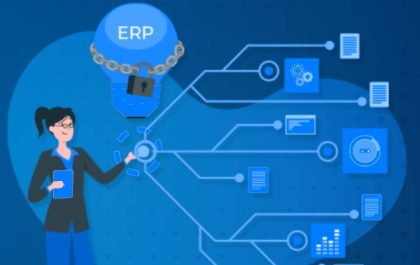 The Singaporean Business Guide to ERP: Tailoring Your System to Local Complexities
Introduction Enterprise Resource Planning (ERP) systems are a key component of any business, and are extremely beneficial for streamlining processes…