Besides having a high-end laptop and a host of other technical devices, every techie needs to own a wristwatch. The thing with tech geeks is that they are usually choosy when it comes to their wristwatches. These are professionals who are not going to settle for just any watch. The top 10 best watches for techies you should know about boast of impressive features, unmatched technology and a simplistic design. These watches include:
#1. Devon Star Wars Watch
Devon is arguably the greatest techie timepiece on the market presently. This Star Wars branded watch features a dark design that evokes characteristic TIE Fighters and an iconic Darth Vader helm like in the Stars Wars. What's more about this wrist watch is that it also has a Galactic Empire logo artistically designed on the watch's crown.
The box-like casing of the model with a rich dark shade and bold numeric hour markers is easy to read in any light; even in darkness. The leather straps are waterproof with a dark metallic closure. The best thing about the timepiece is that it is practical with a rich décor aspect.
#2. TokyoFlash Denshoku
If there is a watch that every techie can fall in love with and appreciate is the TokyoFlash Denshoku.  This amazing timepiece features top-of-the-range features and an unmatched performance. The most intriguing aspect of the model is that, with only one button press on the watch, the watch tells you time in 3 unique steps; first hours followed by ten minute blocks, then single minutes.
The shiny steel casing and straps are attractive to the eye and will make you stand out from a crowd. You may need time to familiarize yourself with the watch, but once you get used to it, you will enjoy its uniqueness to the fullest.
#3. TokyoFlash Space Digits
If you are a techie who is into arcade games, then the TokyoFlash Space Digit is the perfect watch for you. The model features a unique display in which when read from the left towards the right, the watch tells you the current time and from top to down, the watch shows the date. This is a special feature that is only found in the Space Digits timepiece.
Some of the exclusive features about the watch is that it has an inbuilt alarm, a 3D animation feature that plays after every quarter-an-hour and a backlight. The silicon straps in the model are scratch-resistant and rhyme perfectly with the casing of the watch.
#4. Phosphor World Time
Featuring a curved E-ink digital display, this timepiece is every techie's ultimate wristwatch. The most amazing aspect about this watch model is that the casing is curved just like the display thereby making it exceptionally beautiful. With only 9.3mm thickness, the timepiece is comfortable to wear even for long durations.
The watch allows its users to choose between a black or white background with contrasting colors for the digits. You can check out global/world time on the model by swiping through its display. This all-modern watch is perfect to wear with any outfit; casual or official wear.
See more: How to choose a watch that suits your personal style
#5. Solder Time Watch Kit
If you are a techie looking for a watch with an outstanding design and a classic style, then this Solder model is the ideal timepiece for you. The fascinating aspect about this watch is that it comes in parts and then you assemble it by yourself. Therefore, tech geeks who are into assembling devices will find the watch fun and amazing to work with.
The watch features a clear plastic case that shows all the model's components to provide a stylish geeky look. In addition to this, the timepiece is hackable thereby allowing you to write a source code for programing any aspect displayed on the digital LED display.
#6. Void V02
The Void-V02 timepiece is specially designed for techies who prefer owning and using unconventional watches. The model has a half-covered display that is uniquely easy to read and interpret even in poor lighting. The highlight of the timepiece is seen in the fact that the hour and minute hands come in two colors each; red and white.
The V02 watch by Void comes with multiple color options for the straps to choose the color that is perfect for you. Despite the model being more of a casual watch, you can wear it with official outfits when attending meetings with other tech geeks. The multi-colored numeric hour and minute markers are easily readable.
#7. Casio Dbc610a-1a (inPulse)
This list wouldn't be complete without mentioning a watch from the mighty Casio brand.  This vintage brand is popular for designing and developing outstanding timepieces whose features and functions are out of this world. This inPulse watch also doubles as a smart gadget with smartphone connectivity to Android and Blackberry phones via Bluetooth.
The gadget is loaded with tons of features of apps that allow to receive any kind of information and data on the watch sourced from the internet directly. The digital and color-rich display is exciting to see thereby enhancing the overall experience of using the model.
Related: When to upgrade your watch collection – A short guide
#8. LG GD910
Ever figured of having a GSM mobile phone in a watch? If yes, the LG GD910 is the ultimate timepiece to invest in. This model is unlike any other smart watch in the market. This is because it is more of a phone than a watch. Featuring a digital display with impressive graphics, the GD910 timepiece does not feature any hands. Instead, time is displayed numerically on the screen just like in a phone.
There are four control buttons on the side of the casing; the buttons allow for easy operation of the watch when navigating the menu. With this watch, you not only get to read time but you can also make and receive calls, among other phone operations.
#9. Remix Watch
Despite the watch appearing to be like any other ordinary timepiece, the Remix watch is an exceptional model with amazing features. For instance, you can light up the display with unique colored LEDs with just a single button press. What is more unique about the watch is the flashing light lasts stays on for about 10 seconds before automatically turning off.
The model gives you power in your hands to personalize it as you prefer. For instance, the straps and colored face are interchangeable to allow you in creating colored combination. This is so that you can customize the watch to suit your tastes and preferences.
#10. NookaZub 20
This is a unique model that features a ton of special editions and a selection of multiple colors. The dots on the watch's face are arranged in a circular fashion doubles as hour markers while the bold bottom line is the minute marker. The small box is the seconds' marker while the dots highlight AM/PM format.
The watch has a chronograph mode and an alarm among other features. The best thing about the model is that it is unisex and hence perfect for every techie. However, it does not have any fancy features especially on its face but it still looks good on any geek.
Watches for techies are designed to fascinate their users and as such, their features, functions and performance are at their best. These are timepieces that these experts can interact with and find them enjoyable to use.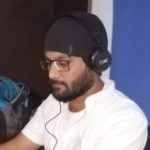 Kamran Sharief
I write about technology, marketing and digital tips. In the past I've worked with Field Engineer, Marcom Arabia and Become.com. You can reach me at kamransharief@gmail.com
Related posts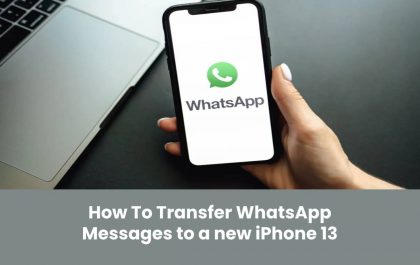 How To Transfer WhatsApp Messages to a new iPhone 13
How To Transfer WhatsApp Messages to a new iPhone 13 In this article, you will learn how to transfer WhatsApp…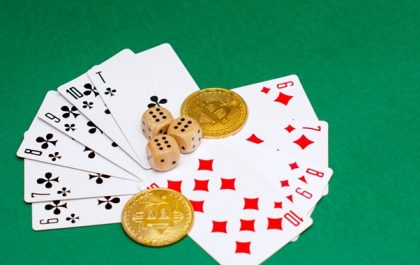 Which technology is most vital for crypto gambling at online casinos?
Which technology is most vital for crypto gambling at online casinos? Gambling at online casinos has become very popular around…
Romsopedia – Download best ROM games for Free