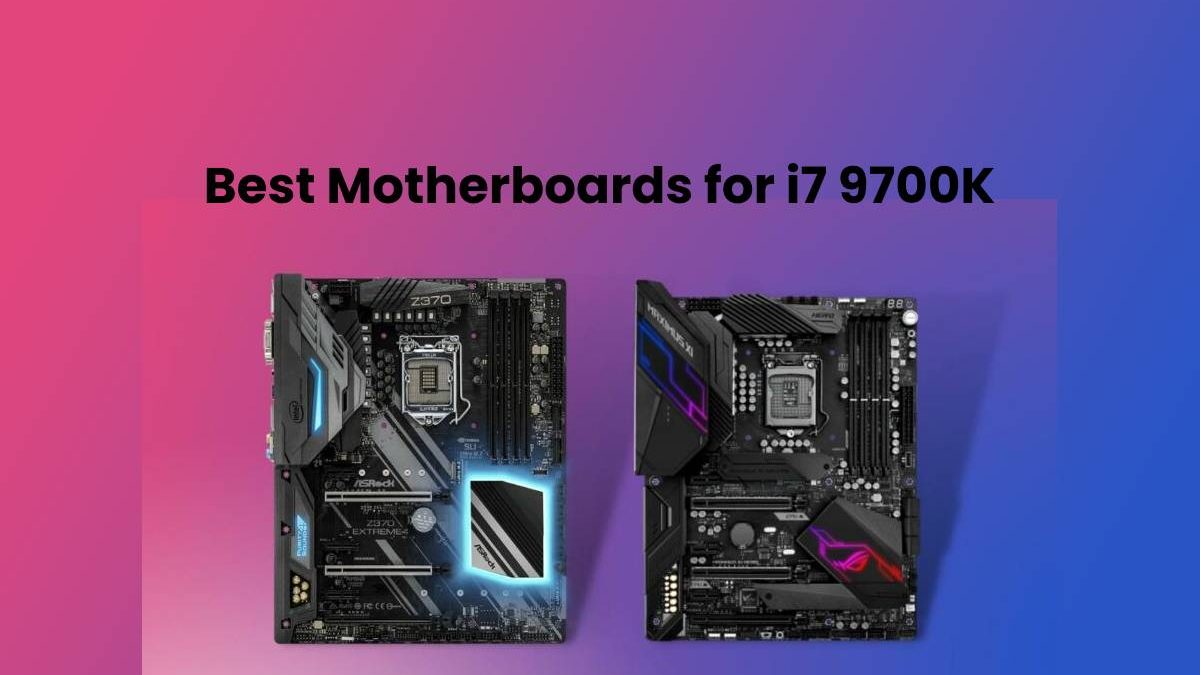 Who doesn't know what a motherboard does? Yes, you're true if you know it holds all the computer elements, but its proper definitions or working is beyond that statement. It not only acts as a skeleton keeping all the components together but also supervises their performance, efficiency, speed, and more. It's an essential rig element, and its appropriate selection as the best motherboards for i7 9700k can let you utilize the chip's true capabilities.
Intel is the toughest competitor to AMD, holding some serious performance records and a long list of impressive processors. Its Core i7 9700k is a perfect chip showcasing the brand's mastery with 8 cores and 8 threads with a 3.6GHz base clock that can increase up to 4.9GHz boost clock speed. You can expect good overclocking outputs since it's the "k" version and has excellent single-core working statistics–the absence of hyper-threading is a bit of an issue with this chip.
Only a good-quality motherboard can give a full bang for the buck for the chip, but it's challenging to find. You need to know some must-having points and necessities to make a correct decision. Remember, the Core i7 9700k has an LGA 1151 socket, so it is compatible with all motherboards having 300-series chipsets. Therefore, we have conducted deep research and found some awesome-looking products for you–so, read this post until the end.
1.  MSI Z390-A PRO
Starting reviewing the products with the MSI Z390-A Pro, a perfect combo of compatibility, a wide range of connectivity options, and power efficiency, and is the best value motherboard for i7 9700k. It is an ATX form factor mobo with a Z390 chipset to combine with the latest Intel 8th and 9th generation processors. Remember, It follows a dual-channel memory architecture that allows it to accommodate up to four volatile memory DIMMs to reach up to a 4400MHz memory speed.
It doesn't have PCIe 4.0 support, but there is an adequate number of PCIe 3.0 x16 and x1 ports. Moreover, there are six SATA III ports, one M.2 slot, a lot of all-types USB ports, and an Intel I219V Gigabit Ethernet controller; however, the absence of WiFi is a bit of an issue when we move towards wireless communication. Other than that, it carries an 8+4 power phase design and  Realtek ALC892 HD audio codec.
Reason to Buy
Reason to Avoid
– Affordable

– Intel LAN

– Extended heatsinks

– Multi-GPU support

– Steel-armored PCIe slots

– No WiFi support

– Only one M.2 slot
2. Gigabyte Z390 Aorus Master
There are many reasons to add the Gigabyte Z390 Aorus Master to this list. Firstly, the brand is quite famous among enthusiasts and has been in the market for years. Secondly, the board is an all-rounder product carrying an excellent value for money and is the overall motherboard for i7 9700k. Many improvements are made to replace its previous version, the Z370 Aorus Gaming 7, including the Z390 chipset to accommodate Intel's latest 8th and 9th generation chips.
You can connect up to four DDR4 DIMMs on its dual-channel memory architecture and in those with 4400MHz memory speed. Other specifications include an adequate number of USB ports, three M.2 slots, and six SATA III connections with Bluetooth 5.0 and an Intel GbE LAN chip for wireless communication–WiFi support isn't available. The 12+2 power phases design can smoothen the power and deliver it to all the connected components for optimal performance.
Reason to Buy
Reason to Avoid
– Built-in rear I/O shield

– Good voltage regulator cooling and feature set

– Bluetooth 5.0

– Three M.2 slots

– A lot of connectivity options

– Maybe slightly pricey for some users

– No Wi-Fi support
3. MSI MPG Z390 Gaming Pro Carbon
At the end of the post, we have the MSI MPG Z390 Gaming Pro Carbon, which is a perfect choice to pair with the Intel Core i7 9700k. Interestingly, you can boost the chip's clock speed beyond the rated boost clock, reaching the 5.0GHz mark. On top of that, it has an 8+4 power phase design built on a high-density material to enhance the power delivery and increase the board's life span. You can choose this best gaming motherboard for i7 9700k while having your eyes closed.
If we look at the specification sheet, it can accommodate four DDR4 DIMMs with its dual-channel memory structure and reach up to 4400MHz memory speed. There are six SATA 6 GB/s ports, M.2 ports, numerous USB ports, and Gigabit Ethernet. It has no built-in WiFi, but a Key-E/CNVi slot is given to connect the WiFi module. Design-wise, it has an eye-catching feel since it's embedded with artistic curves and attractive RGB lighting.
Reason to Buy
Reason to Avoid
– Best for gaming

– Perfect for overclocking

– Attractive design

– RGB lighting

– No built-in WiFi
Related posts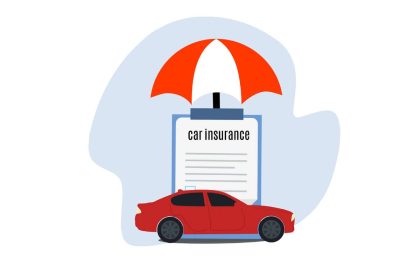 Is Zero Depreciation Car Insurance Worth the Investment?
When it comes to safeguarding your vehicle, insurance stands as a pivotal consideration. Among the multitude of insurance options available,…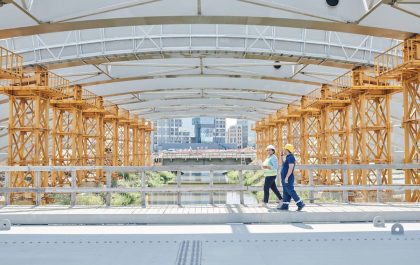 Streamlining Construction Projects with Managed IT: A Game-Changer for Efficiency
In the fast-paced world of construction, efficiency isn't just a buzzword—it's the cornerstone of success. Imagine a world where project…