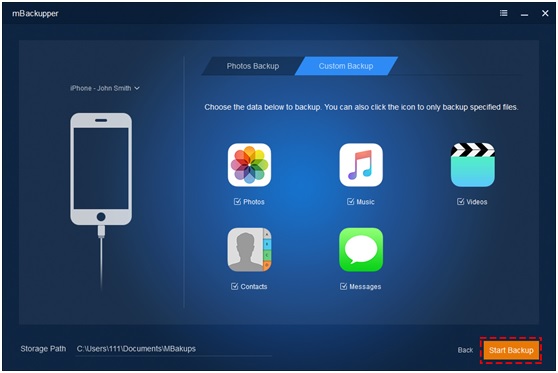 Best iPhone Backup Software
After having fun with your iPhone, don't forget to protect iPhone data. Your iPhone could carry so much data about you. Losing iPhone data means losing part of your information in digital world, which could be your memory or even do harm to your fortune in the real world.
Photos and videos on iPhone could be the memory of your past. They record the important and meaningful moments about your life. You took the photos on your birthday or during your travel. It would be upsetting to find that these precious photos never come back.
Why losing iPhone data affects your fortune? The contacts and messages on your iPhone are important. The emails, phone numbers, and other information of your business partners are saved in Contacts app. If you cannot find the information when you need to make a phone call or send an email right away, your chance might slip away. Messages save the conversations between you and your business partners. They might be the legal proof someday.
Since you have known that backing up iPhone is very necessary, you need to know how to backup your iPhone. iCloud and iTunes are very complicated to use. In this article, you would get the simplest and best iPhone backup software, mBackupper, to protect your iPhone data.
Why you need mBackupper?
Every time you use iTunes to backup your iPhone, iTunes creates a full iPhone backup of about 5GB or more and stores it to C Drive on computer. With time goes by, this partition would be full and the performance of system would be badly affected, so you want to delete some backups. However, the fact is that you don't know what iTunes backup includes and can't view the completed backup. All you can see is when you create it so how can you know whether you still need it or not? If you have used iTunes to restore iPhone, you would find that your iPhone has been totally rewritten by iTunes. Then you have to backup important data before you restore it.
iCloud helps you sync files from iPhone to iPhone. It seems convenient, but it still has disadvantages like iTunes. You can't view iCloud backup and just have 5GB of free storage. After backing up iPhone to iCloud, you need to pay for extra storage every month.
Most of the time, you don't need to back up the whole iPhone. There is too much unnecessary data added to your backup when you use iTunes or iCloud. Also, you don't have to restore everything from that backup or transfer them to another iPhone. The most important thing is that you need to know which files you are saving, and which files you have saved, or it is insecure to use any tools because you can't make sure your needed data has been backed up.
To dispel all your misgivings, you need the professional iPhone backup software, mBackupper, which always gives you choices and lets you know everything about your iPhone backup.
What can you do with mBackupper?
mBackupper helps you backup photos, videos, music, contacts, and messages from iPhone to computer. It is a free professional iPhone backup software. You could have more choices to decide how to backup iPhone data, how to store iPhone backups, and how to manage iPhone backups.
Preview and Select iPhone Files
As a professional iPhone backup software, mBackupper always let you know which files you have selected. When you backup iPhone, you could preview and select every single file, like the specific photo or contact to make sure all the needed data is ready.
When you restore iPhone, you might not want all the data to be transferred, so mBackupper lets you preview every file from that backup and select the needed ones. After that, you restore only the useful data to iPhone.
Store iPhone Backup to Everywhere
The destination to save your iPhone backup should be decided by you. The path is easily changed on the home screen of mBackupper. You can save your iPhone backup to any partition on your computer or to an external HDD. If you prefer the cloud storage, mBackupper also support saving iPhone backup to all kinds of network location. The destination could be your personal NAS or network disk but make sure you have mapped them to your computer.
Conveniently Manage Backups
Your iPhone backups should be easily managed. You could always view your iPhone backup on computer or make an incremental backup in the Backup Management section.
Universal Restore
Your iPhone backup should be able to be used to restore multiple devices and that's what mBackupper could do for you. The backup you create from your iPhone could be used to restore all the iOS devices, including iPhone, iPad, and iPod Touch. The different iOS is never a problem for mBackupper. It also supports the latest iOS 13.
Safe Restore
Your iPhone data should never be erased by iPhone backup software and mBackupper knows that. You don't have to backup iPhone data again before restoring iPhone. mBackupper would just restore iPhone data from iPhone backup but never delete or rewrite any files existing on iPhone.
How to easily backup iPhone to computer with mBackupper?
Step 1. You need to download and install mBackupper to computer from its homepage. Then you plug iPhone to computer with lightning cable.
Step 2. On the home screen, you could see five icons representing the five kinds of files you could backup. Click any one of them, and then you could see every file you could select. Select all the wanted files and click OK to return to home screen.
Step 3. The storage path is in the lower-left corner of the home screen. Click it to change it into the right destination you want. After everything is ready, click Start Backup.
Sum Up
Your iPhone data should be protected and mBackupper is the simplest and best iPhone backup software. It is always friendly to you and your iPhone, and gives you more choices to backup your iPhone in your own way.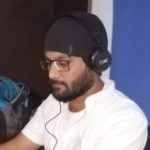 Kamran Sharief
I write about technology, marketing and digital tips. In the past I've worked with Field Engineer, Marcom Arabia and Become.com. You can reach me at kamransharief@gmail.com
Related posts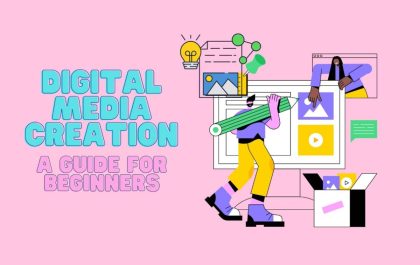 Digital Media Creation: A Guide for Beginners
Digital media creation is the process of producing and distributing content in various formats and platforms for different purposes. Digital…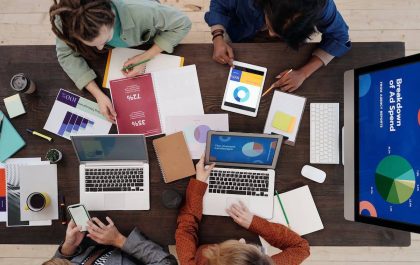 Reasons to Outsource Your Bookkeeping
In the dynamic and competitive business landscape, small and large enterprises alike are constantly seeking ways to streamline their operations…