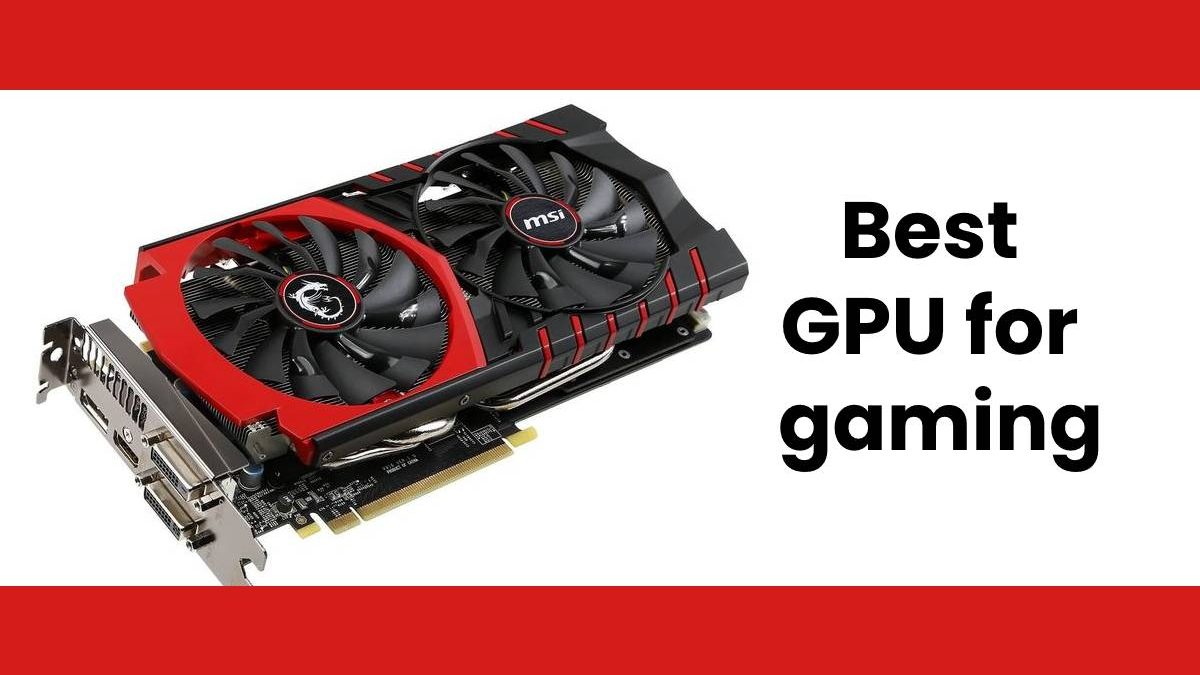 Introduction
Gaming is not just a hobby now but a whole new profession nowadays. In a few years, the field has evolved so much that we can't work out with the older computers and equipment. You can't imagine playing games at the highest visuals settings like 4k without having the best GPU for gaming. A good-quality graphics card brings life to the system, acting as a separate brain to process the in-game visuals and scenes. It takes all the graphics-related load from the processor, especially during gaming sessions and content creations, and executes the instructions to perform the difficult types of operations.
Since the tech market is very saturated, you need to spend a significant amount of time finding one according to your needs. Further, a single solution isn't valid for everybody when each has different requirements and expectations. Also, an incompatible card can produce bottlenecks and ruin your gaming experience. Then what? Well, this article can help you to overcome all types of issues related to the query, including the ones we named earlier. We have asked some experts from the Gaming Dairy team and collected some crucial information. You must read the whole post to get a better idea.
Products
1. Sapphire RX 5700 Pulse OC 8GB
Product keywords: Best Enthusiast GPU for Gaming
The first product on our list is the Sapphire RX 5700 Pulse OC for tight-pocket users from a budget-friendly lineup. It is a great chip packed with all types of current-era features and technologies to deal with all types of games. If we compare it with the reference RX 5700 model, it's about 3-4% faster and maintains the title of the best enthusiast GPU for gaming. The second-generation AMD RDNA graphics power its 8GB GDDR6 memory and run it with a 14 Gb/s memory speed based on a 256-bit memory interface.
It has a 1540MHz base clock that can increase up to a 1750MHz boost clock–these speeds are competitively not enough. Anyhow, the card has PCIe 4.0 support and allows the latest Intel and AMD CPU to work with and utilize its full potential. The card is built on a 12-layer PCB embedded with 7+1+2 digital power phases and high-quality power processing elements. If we unfold the performance charts, you can utilize it to get 1440p 80+ quality graphics while getting support from an advanced cooling system.
Reasons to Buy
Reasons to Avoid
– Perfect for 1440p graphics

– Faster and very effective

– Carries full value for bucks

– Cool and quiet

–  Trixx boost software

– No DXR support

– Plastic shroud
2. MSI Gaming GeForce GTX 1660 Super
Product keywords: Best Affordable GPU for Gaming
You can't spend many bucks only on a graphics card when building an affordable gaming system. It's your priority to save as much as you can, and the MSI Gaming GeForce GTX 1660 Sper can help you to do so. Despite being the best affordable GPU for gaming, it features everything that you may need during gaming sessions. MSI has done a great job and improved the previous GTX 1050 Ti gaming X to make and represent its newer version. The GTX 1660 Super is about 4-5% faster than the NVIDIA's GTX 1660 Super and 8-9% better than the AMD RX Vega 56.
The card uses a TU116 graphics unit powered by the Turing graphics architecture with 1408 processing units. It has an 1830 boost clock and 8 GB GDDR6 type memory that can go up to 14 GB/s memory speed while working on a 192-bit interface. Overall, it's capable of being the best GPU for gaming with excellent performance and features set. As far as the performance matters, the card can deliver smooth 1080p 80+ fps graphics, and the Twin Frozr 7 technology helps it to achieve this milestone.
Reasons to Buy
Reasons to Avoid
– Affordable

– Effective thermal management

– Attractive design with slight RGB touch

– Low-noise fans

– Overclocking capabilities

– RTX and DLSS feature is not included
3. GeForce RTX 3080
Products keyword: Best Premium GPU for gaming
We have seen two affordable GPU options to choose from for gaming, but the NVIDIA GeForce RTX 3080 has a different story being a performance beast. It's a perfect recipe for performance, high-quality graphics, a lag-free experience, and more. There are two other variants also available in the series with some memory differences and engine speed–you can choose one according to your preference. Apart from that, this card is powered by the NVIDIA Ampere architecture combined with second-generation Ray Tracing and third-generation Tensor cores for AI-based visuals enhancements.
Some important specifications include 8960 CUDA cores, 12GB GDDR6X memory based on a 384-bit memory interface, and a 1.25GHz memory speed that can ramp up to 1.72GHz depending upon the load. Undoubtedly, the title of the best premium GPU for gaming sits perfectly for this card. Moreover, you can achieve up to 4k quality in-game graphics at  90+ fps settings. Personally, I was pleased to see its thermal management system having a dual-fan structure in a push-pull configuration and enhanced airflow with an aerodynamic design.
Reasons to Buy
Reasons to Avoid
– 12 GB GDDR6x memory with a 384-bit bus

– Can deliver even 4k graphics

– PCIe 4.0 support

– Effective cooling

– No USB Type-C port
Related posts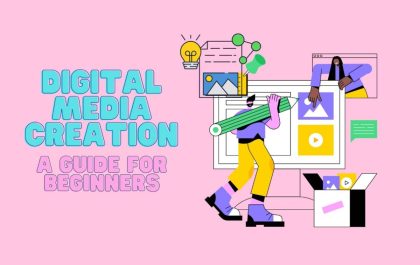 Digital Media Creation: A Guide for Beginners
Digital media creation is the process of producing and distributing content in various formats and platforms for different purposes. Digital…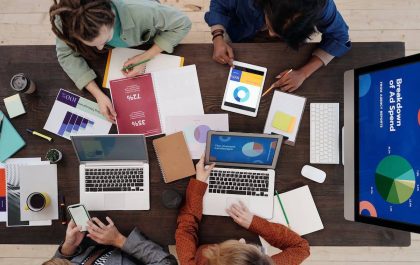 Reasons to Outsource Your Bookkeeping
In the dynamic and competitive business landscape, small and large enterprises alike are constantly seeking ways to streamline their operations…