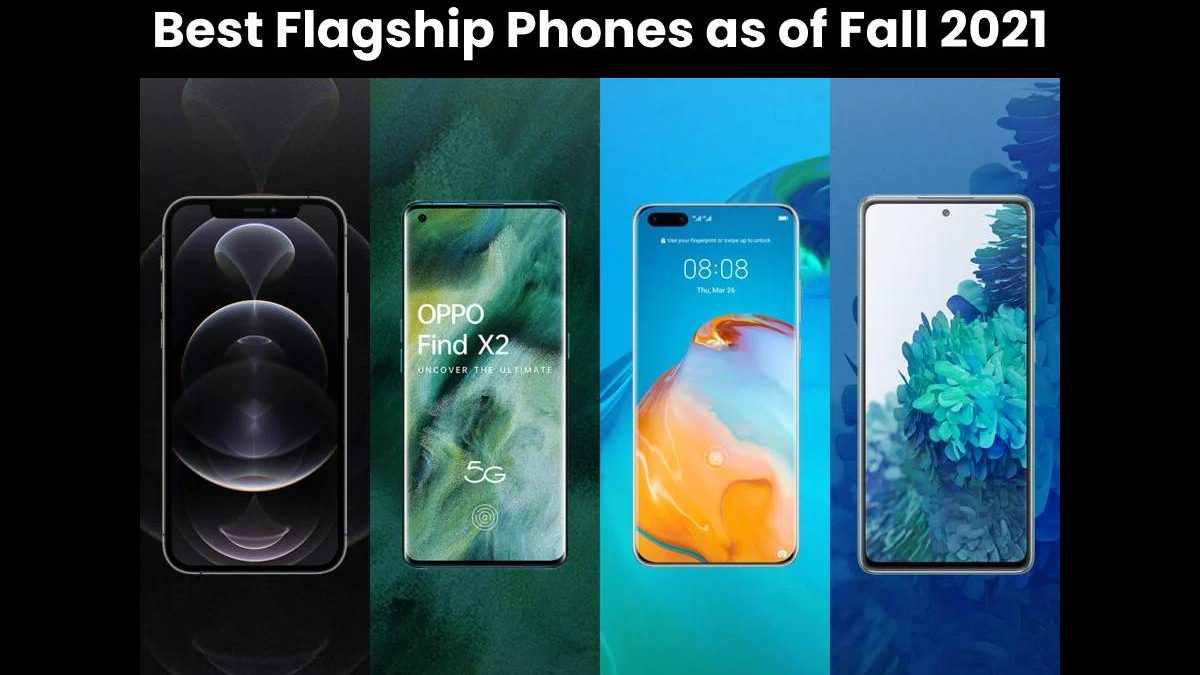 Best Flagship Phones as of Fall 2021
If you're interested in buying one of the best smartphones on the market, you have come to the right place, at the right time.
It is currently a really good period to buy a new phone since the technology behind these phones has heightened in contrast to older generations. A new phone can help you in many ways, in your personal life through entertainment or socializing, and for entrepreneurs looking for the best self-employment businesses they can create.
Before we look into all the phones, you must decide on which ecosystem you prefer when using your tech gadgets. There are two to choose from, those being Android and iOS. If you own anything manufactured by Apple already, it might be in your interest to buy a new iPhone.
If you're looking to try something new, Chinese brands like Oppo and Xiaomi have upped their game with their newest releases, maybe even shading Apple and Samsung.
Foldables won't be on this list, though they may not be for everyone. If you have the money and the right attitude for trying funky new tech, then the new foldable phones available on the market like the Samsung Galaxy Z Fold3 5G, the Huawei Mate X2, or the Samsung Galaxy Z Flip3 5G may be for you.
1.   Apple iPhone 13 Pro Max
Many have said that the new iPhone 13 Pro Max is Apple's best phone so far, finally having updated to the features consumers have been yearning for.
The newest feature is the 120Hz ProMotion display and a larger sensor on the main camera, making the camera overall more prominent, as well as 3x telephoto, for near-professional zooming. The camera sticks out more due to this, but since everyone using this very expensive piece of portable tech will have a case on it, it is virtually unnoticeable with one on.
The feature that many individuals following smartphone trends might be happy about is the smaller notch on this iPhone since it has been seeming quite thick compared to other newer phones like those of Samsung's. Apple finally came to its senses and made it sleeker, though still large.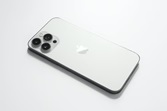 Its physical casing is just as good if not better than the older models. It comes with Ceramic Shield making it incredibly crack and shatterproof and is extremely water and dust resistant.
As for storage, Apple left its prices for its storage variants the same except for the new 1 TB option, adding a new standard for its premium phones. The cost of the 1 TB of memory you can buy is approximately $2124 US. The working memory or RAM stayed at 6 GB.
The phone is also sold as a dual-SIM, but in reality, it comes with one physical NANO SIM slot and supports the second card through eSIM.
Lastly, for hardware, the iPhone 13 comes with MagSafe, just like previous newer models.
The iPhone 13s come with iOS 15, which might take some getting used to for Android users switching to iPhones. iOS is known for being safer for inexperienced internet users but might feel constraining for Android comers.
The newer software for their phones focuses mainly on the pre-installed apps, like making it easier for Facetime to be used within conferences or watching media together. Focus Mode is a new addition, which works the same way as Do Not Disturb but limits app use as well.
There is also photo-text recognition now, meaning you can copy texts by pointing your camera at them.
Communication and GNSS have become much easier with this new phone, coming with WiFi 6E WLAN, 5 G mmWave, and a larger selection of 4G and 5 G bands, allowing for easy international use even with the most employed jobs.
The price of this phone starts at $1100 US.
2.   Samsung Galaxy S21 Ultra 5G
Samsung has brought their A-game with this phone and it certainly is what the S20 was meant to be. They combined all the cutting-edge technology they've had so far and squeezed it into this phone, exempt from a foldable screen of course.
First, let's discuss hardware.
The S21 Ultra comes with a 1440p OLED screen and native adaptive 120Hz support, giving users a smooth experience when using the phone. The screen also supports Adaptive Refresh Rate, which can vary between 10Hz and 120Hz, in the same way as the Note 20 Ultra.
The phone comes with four rear cameras, two of those being dedicated to telephoto snapping. One telephoto camera is for 3x optical zoom and the other is for 10x optical zoom. One of the four cameras also has large band support. The main rear camera shoots at 108 MP, giving users crisp, nicely colored images.
Another addition to its cameras is autofocus, and the earlier mentioned zoom system has also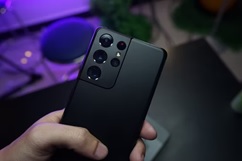 been upgraded to being 10MP for both telephoto cameras. The front camera shoots at 40MP.
The whole phone's body is made of Gorilla Glass Victus, with an aluminum frame. It is also classified as IP68 dust and water-resistant, making the phone very durable. The camera notch is chunky with this one as well, similar to the iPhone, but it becomes flat if you use a case with the phone, which you probably would, judging by its price.
As for the chipset, all international models come with the new Exynos 2100 SoC made by Samsung, and the US and China models get the Snapdragon 888 instead. So far there has been a massive divergence between the two chip companies, Snapdragon being the better one by lightyears, but Exynos has finally caught up with this newer chip.
This phone, just like the iPhone 13 Pro Max, comes with WiFi 6E and 5G connectivity, as well as large band support. Another mentionable spec would be that the phone has fast wireless and wired charging for its massive 5000mAh battery.
The Samsung Galaxy S21 Ultra also has an under-display ultrasonic fingerprint reader, something many people might enjoy since it makes unlocking your phone extremely convenient. The phone has everything else you might be looking for when buying the best, like Samsung Pay, NFC, and many updated pre-installed features like Samsung Wireless DeX.
The price of this phone starts at $1200 US.
3.   Oppo Find X3 Pro
The first things that are new and unique with this phone are the microscopic camera equipped with a ring light- yes a ring light – for better picture lighting.
The Find X3 Pro doesn't excel in battery life and telephoto zoom compared to its competitors, coming with a 4500mAh battery and a mere 2x optical zoom, but it isn't shy of modern new concepts either.
The device has a 6.7" 10-bit AMOLED screen and shows 1B colors next to a 120Hz refresh rate and 1440p resolution. This means the colors on the screen show up quite hyper-realistically.
The quad-camera might seem pretty standard to the naked eye, but it holds a few surprises deep down. Two out of the four cameras are identical 50MP Sony IMX 766 sensors with different optics, and if you follow spec trends, the use of Sony hardware for cameras may please you, since they're renowned for amazing camera quality.
The other two cameras are a 13MP 2x telephoto and a 3MP microscope camera capable of 60x zoom and a LED ring flashlight around the whole camera notch, for optimal lighting when shooting.
The Find X3 Pro, just like the US and China's Samsungs, come equipped with a Snapdragon 888 chipset and 5G connectivity supporting 13 5G bands.
The phone is solely sold with 12GB of LPDDR5 RAM and 256 GB of UFS3.1 storage, which is more than acceptable.
The speakers are Dolby Atmos-certified and the phone has fast wired, wireless, and reverse wireless charging, allowing you to charge your Bluetooth wireless-chargeable earbuds with your phone.
The body of the phone is made of an ensemble of Gorilla Glass 5 for the screen, a glass back and an aluminum frame, along with IP68 dust/water resistance certification.
The price of this phone starts at $950 US, but there is a model with 16GB RAM and 512GB storage available in China for $1110 US
Honorable mentions for phones you may want to buy are the Xiaomi Mi 11 Ultra, which has astounding camera quality, a curved edge screen, and a display next to its rear cameras, and the Google Pixel 6 Pro, anticipated for its new chipset made by Google and amazing camera quality.
Overall, all newer phones have near-professional camera quality for smartphones, so deciding on a new phone is up to your budget and what you look for when using features in your new smartphone.
Related posts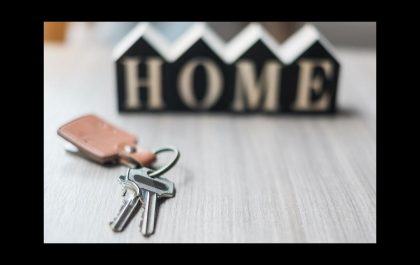 5 Tips When Purchasing Your First Home
Home ownership is a big financial commitment and there is a lot of information to take in. These 5 tips…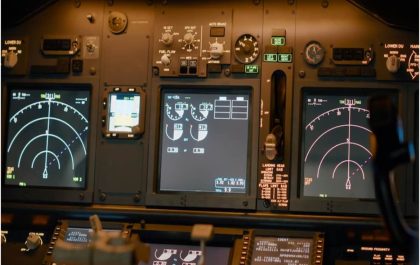 The One you Think is Most Important to Spotlight "Flight Sim Panels"
Flight sim panels are hardware devices that replicate the controls and instruments of a real aircraft cockpit. They can be…