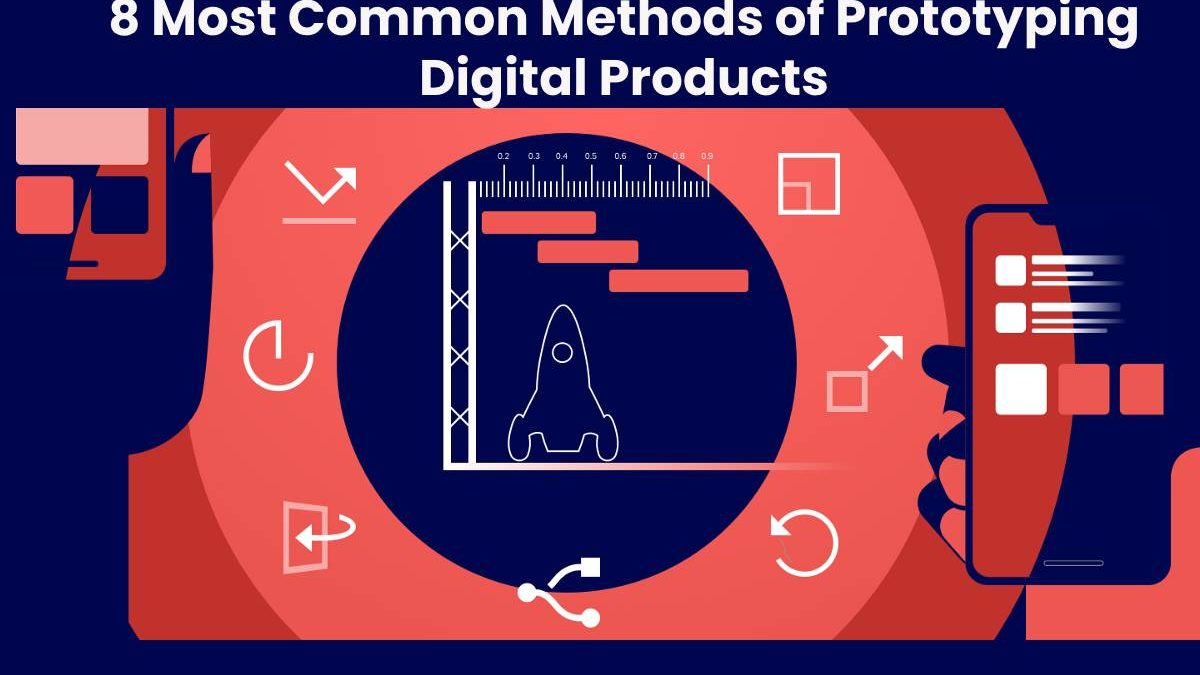 8 Most Common Methods of Prototyping Digital Products
Before building a digital product, you should create a prototype for it. Read this article to get to know about the most common prototyping methods and the benefits of this approach.
Before you start building a digital product, you should prototype it. Such an approach enables you to discuss the layout and functionality of the product with your team and clients before you begin to invest efforts into developing it. From this article, you'll get to know about the eight most common methods of prototyping. Plus, you'll find smart tips on how to make the most of the process.
What Is Prototyping, and Why Do You Need It?
Prototypes are fundamental tools that enable you to visualize product ideas. With the help of a prototype, you can check how usable your product is in solving perceived user problems. It's always simpler and easier to fine-tune a prototype than the final product. Your clients can provide you with feedback at an early development stage and you can be sure that your product precisely meets their needs.
Now, let's talk about the prototyping methodology advantages and disadvantages.
Prototyping enables you to achieve the following goals:
Adjust the product's details at a faster speed
Test and iterate your ideas at a lower cost
Present your ideas to others more clearly
Detect any potential issues at an early stage
Get helpful feedback quickly
On the flipside, even the best prototype can give you just the general idea of the product. You and your clients might perceive the same prototype very differently. Plus, even though creating a prototype is easier than building a ready-to-use product, it still requires the well-coordinated work of the whole team.
Below, let's analyze the eight most common prototyping methods.
Sketches
All you need to create a sketch is a pen and a piece of paper. Sketching is quick, easy and doesn't require any special skills. This method comes in handy for early ideas that you would like to capture as soon as they come. When sketching a product, you omit details and focus only on key items. You might want to add sitemaps, mind maps and flowchart diagrams to your sketches.
Paper Prototypes
A paper prototype is more detailed and complicated than a sketch. It features colors, components, structures, layouts and even simple interactions. However, you still need a rich imagination to understand how exactly it will all look and feel in real life.
Today, more and more teams discard this prototyping method for the sake of digital alternatives. But imagine that you're disconnected from the Internet and electricity and a brilliant idea suddenly comes to your mind. In such a situation, a paper prototype will become a perfect first-stage prototype. It will enable you to test out the usability of your product and see how it will function.
Storyboards
A storyboard shows how exactly a user can do the following:
Place an order
Find product details
Ask a question
Start a member request
Achieve any other goal step by step
This prototyping method is essential for products that require excellent UX. Storyboards enable designers to visualize and evaluate the entire user flow. It becomes easier for you to understand how you can engage the user and tell them your story.
Role Playing
This prototyping method suggests that you should explore scenarios of different user roles. The two most common roles are the customer and the business that provides its services through the product. These two types of users have different goals and values. You should put yourself in the shoes of both of them to deliver the best possible experience to both.
Wireframes
This method is good for creating low-fidelity digital prototypes. They reveal the overall looks of the app, its most important pages, functionality and design elements. A wireframe can serve as a solid foundation for your designers that they can expand to build a full-fledged app or website. Most professional wireframing tools feature sets of ready-made components that you can use to quickly visualize and test your design assumptions.
Mockups
Compared to wireframes, mockups are more detailed. These are medium-fidelity prototypes that are usually static but precisely recreate the design of the final product. You might want to create a mockup to show it to your shareholders. If they approve of it, you can start spending resources on the app's development.
High-Fidelity Prototypes
These demonstrate all possible details and interactions of the product and allow you to test it. High-fidelity prototypes are clickable and highly realistic. You'll be able to reveal any potential issues that you might have missed at the earlier stages.
Wizard of OZ
With the help of this method, you get a simple and usable app model. You'll be able to test the full functionality of your product ahead of the full design and development process. The Wizard of OZ is as close to the ready-to-use product as a prototype can be. Nevertheless, it's cheaper and easier to improve it than the product itself.
Best Practices of Prototyping
To make the most of the prototyping process, you might want to follow these recommendations:
Add real content and interactions to make sure it all looks and works as intended
Map out your user flows and go through these flows yourself to test whether your page-by-page guidance is user-friendly enough
Test your product on real devices, as if you are the end-user
Keep iterating because even the best prototype is not a ready-to-use product yet
Last but not least, you should keep it in mind that prototyping is teamwork. When several professionals review the prototype, it should be easier for them to detect any potential drawbacks and eliminate them. Plus, you should continuously analyze your audience, get feedback and carry out research to improve the product according to the needs and preferences of its end users.
Final Thoughts
Hopefully, you found this article informative and now you better understand which methods you can choose from when prototyping a digital product. You can resort to sketches, paper prototypes, storyboards, role playing, wireframes, mockups, high-fidelity prototypes and the Wizard of OZ. Prototyping can save you funds and time. You should be able to deliver better products with minimum effort.
Related posts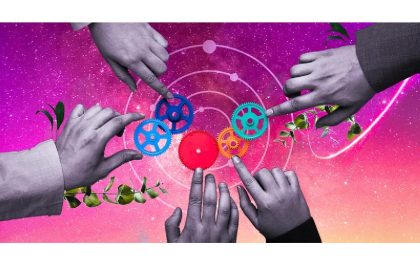 Streamlining Innovation: How Innovation Management Software Drives Efficiency
As business trends evolve quickly., innovation is the key to staying competitive. Companies that can consistently generate and implement innovative…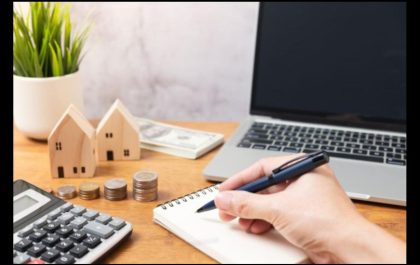 Calculating Your Way to Homeownership: 5 Ways a Loan Calculator Helps You Decide
So, you're thinking about taking the plunge into homeownership, but the thought of crunching numbers and navigating the complex world…