The development of the global network has changed the way we live, expanding the boundaries of our knowledge and experience. It is easy now to access almost any information stored on millions of computers around the world. But on the other hand, millions of computers have gained access to our personal devices. And there's no doubt they will take advantage of that opportunity, not someday, but right now.
The modern Internet is not only a vast but also a highly customizable online habitat. It is good for those who can create and manage their own online space. Therefore, we have decided to prepare a selection of 10 cyber security lessons and activities for high school students so that teenagers know how to keep their data safe.
1. US Cyber Challenge's (USCC) Cyber Quests
The US Cyber Challenge is a CIS-funded partnership program that seeks to fill the current shortage of cybersecurity jobs by identifying cyber security experts among the younger generation, especially high school students. The Cyber Quests are a collection of entertaining and difficult online contests that can complement Internet safety lessons and activities dedicated to countering cyber-crime in high school. They provide participants the chance to show off their knowledge in various information security fields.
2. US Cyber Patriot
The Air Force Association (AFA) developed the cybersecurity education program CyberPatriot to encourage high school students to pursue careers in cybersecurity or other science, engineering, mathematics (STEM) and technology fields. The National Youth Cyber Defense Competition, the biggest cyber defense competition in the country, and cyber camps are both part of the US CyberPatriot cyber security lessons. Students in the middle and high school compete in the competition by managing the Internet safety of virtual networks.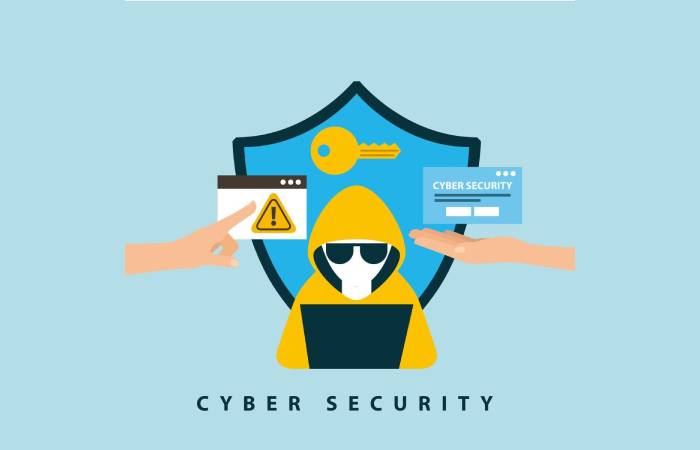 3. Cyber technologies academy
Next on the list of 10 cybersecurity lessons and activities for high school students is the Cyber Technologies Academy which is hosted at Sandia National Laboratories (CTA). The aim of these cyber security activities is to interact with youngsters, teach them to code, and influence how they see cyber security and the complex issues the country faces so that they may contribute to finding appropriate solutions. It is an essential component of the talent-management strategy for cyber specialists since free computer science classes are offered to the youth.
4. International Computer Science Institute: Teaching Security
Undoubtedly, ICSI is a top independent, nonprofit institute for computer science research. The modules, which are taught during the course and cover threat modeling, authentication, and social engineering assaults, were developed using the AP Computer Science Principles. They are standards-aligned and ideal for students in high school, as they can at least help them to keep their data safe online. They also emphasize studying how the Internet behaves and is used today, as well as investigating new technologies and ideas for the Internet of the future.
5. Nova Labs Cybersecurity Lab
This Cybersecurity Lab uses a recently created business website with insufficient built-in protection to explain to young people how to recognize and prevent cyberattacks. It also teaches users how to keep their online life secure, recognize online fraud, and grasp the fundamentals of coding. By successfully completing a series of obstacles, the objective is to bolster cyber defenses and deter attackers.
6. Code at Home
Our list of the best сybersecurity activities for learners hastens to include Сode at Home from the Girls Who Code team. It is an excellent option for 3rd-12th grade students and is open to both sexes, meaning everybody may learn to code online. It's a great chance because various websites, banking, data analytics, machine learning, etc., are based on this. Varied-level activities are available, some of which are online, and others can also be held offline.
7. CyberAces.org
SANS Cyber Aces Online is an online course that covers the fundamental ideas required to evaluate and safeguard information security systems. It was created from the collection of professional development materials and is available absolutely free of charge. The information and skills required to grasp fundamental cybersecurity topics are developed in this course. The training materials are updated frequently to reflect changes in basis to acquire a cybersecurity profession or just to protect their own domestic network.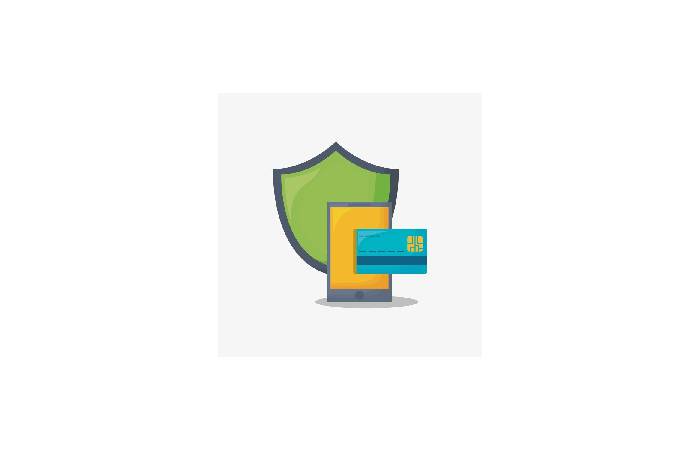 8. Cybersecurity: hack-a-thon challenge
The Summer College for High School Students program at Syracuse University is in charge of this incredible two-week session. Each year Syracuse offers its Hack-A-Thon course as part of the summer college program. The camp will tell participants how simple or difficult it is to get into computer systems and introduce the concept of joining a group of ethical hackers that seek to strengthen cyber security.
The Hack-A-Thon will result in the development of a set of architectural, software and procedural solutions that will effectively address security issues in cyberspace and protect information resources and critical information infrastructure facilities.
9. Cs4cs for high school women
CS4CS is a three-week summer program run by NYU's Tandon School of Engineering, intended to introduce the fundamentals of computer science and cybersecurity to women and minority races. The goal of CS4CS is to inform and inspire underrepresented students who want to pursue careers in STEM fields. They recognize the global scarcity of cybersecurity experts and emphasize the need to fill this gap to safeguard national security. Although there is no fee to register or participate, candidates must live close enough to NYU because there will be no on-site lodging during the camp.
10. Penn state berks: computers and cyber security camp
Penn State Berks Computers and Cybersecurity Camp includes practical sessions and helps the youth learn more about careers in technology. During the summer, it provides an approach to academic learning that is full of fun. Participants can learn about system recovery, detection, protection, and personal privacy. Students learn about the basics of the Internet and networking, including IP addresses, port numbers, and TC levels.
To summarize
To conclude, we would like to emphasize that ensuring the information security of underage students by teaching them responsible and safe behavior in the modern information and telecommunication environment is key to safe and aware use of Internet resources and the prevention of cybercrime. It is worth remembering that the Internet can be a useful tool for learning, relaxing, or socializing with friends, but, just like the real world, it is fraught with danger.
Choose the right option for you among the 10 cybersecurity lessons and activities for students and get one step closer to navigating the information space and, in some cases, the basics of coding.
Related posts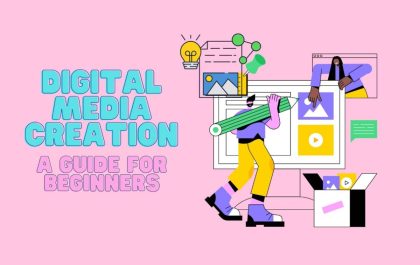 Digital Media Creation: A Guide for Beginners
Digital media creation is the process of producing and distributing content in various formats and platforms for different purposes. Digital…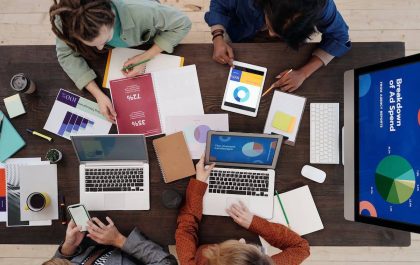 Reasons to Outsource Your Bookkeeping
In the dynamic and competitive business landscape, small and large enterprises alike are constantly seeking ways to streamline their operations…