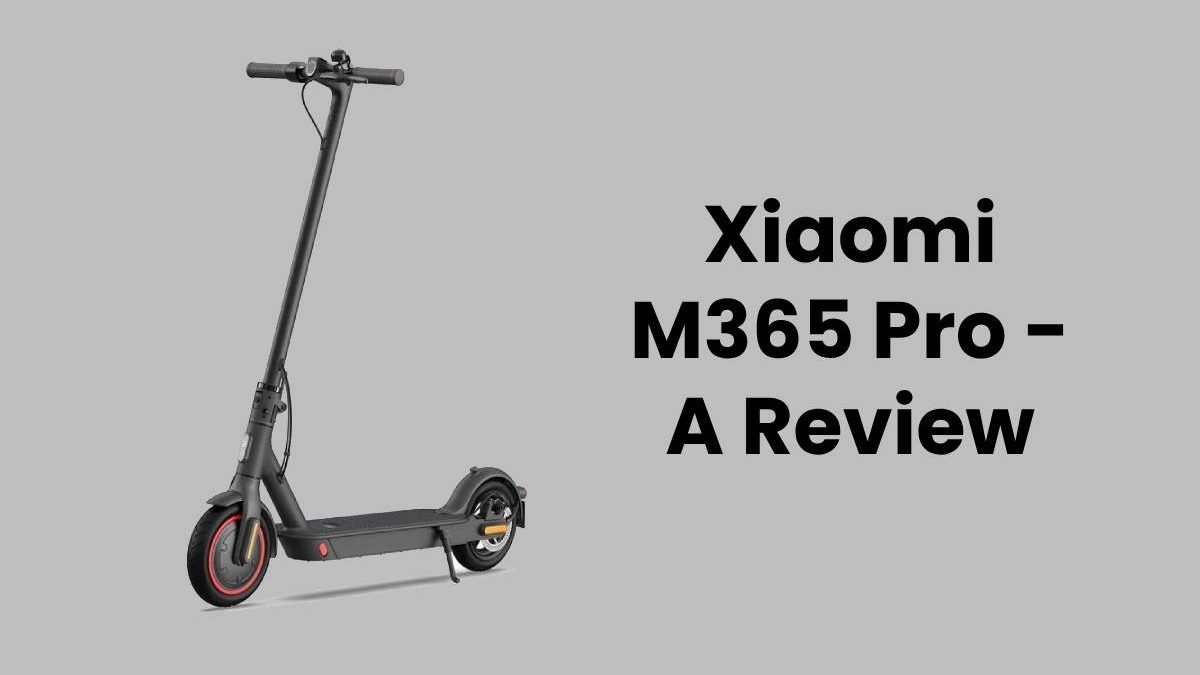 Throughout this brand new and updated Xiaomi M365 Pro review, we will be going over exactly why this budget scooter maintained its top spot in the marketplace as the best scooter for the money. There's no wonder this scooter has become highly sought-after due to it packing a lot of value for the money. This has made these scooters scarcely available. As a new and updated version, it features a slightly larger and heavier body which helps it pack more battery and more power featuring a 300-watt motor that is capable of delivering 70 percent more range.
1. Portability
The new Xiaomi M365 Pro model offers exceptional portability. It only weighs in at 31 pounds and it is capable of folding into a relatively compact (44in x 17in x 19in) package. This is only 2 inches longer than its predecessor and non-pro model. This scooter might not feature handlebars that fold, but the handlebar does fold downwards.
This folding mechanism which has presented some problems for a few riders is the same one that is found on the non-pro model. It features a locking lever that keeps it in place. It has dual security as it's helped by a rotating safety collar.
The collar that has been integrated keeps the level from getting pulled while riding. This particular design feature is good, but it's not the best-in-class. That honor would belong to the mechanism found on the Segway Ninebot Max. The mechanism that is found on this new Pro model is both quick releasing and it's easy to lock into place. It happens to be easier to deal with than the swingarm collar-style mechanisms that are typically found on a lot of the premium and high-performance scooters.
When the scooter is folded, the stem completely locks to the rear fender to provide easy transportation. A lot of the mechanisms you'll find take a couple of tries to get the hang of it. You need to aim the latch on the handlebars to effectively hook it onto the fender. However, with this newest Pro model, everything feels accessible and natural.
All in all, the new Pro model features good portability that makes it a step up. However, it's not the greatest in terms of portability due to the limitations provided by the absence of foldable handlebars. Here is a very comprehensive review of the Xiaomi M365
2. Cockpit
The cockpit found in this newest Pro model looks relatively similar to what you would find in its predecessor. However, it has a lot more features. For one, it has an LED dashboard centered on the stem. This is a major and welcoming upgrade that offers a lot of details that you might want as a rider. It showcases your speed, riding mode, and even the battery level of the scooter. The display is very easy to read due to its brightness levels and it will even show you whether or not your lights are on and if the Bluetooth is connected.
All you need to do is use a single button to turn the lights on or off. Also, it's a single button to change modes, and even turn the scooter on or off. You can even access a lot of the other rider features through the dedicated Xiaomi app or some third-party apps. This includes looking at different display units including imperial or metric and even seeing the regenerative braking strength being applied.
With the Pro model, you have a choice of three different riding modes. These modes will limit the top speed ranging from 9 to 16. The Eco-mode has a top speed of 9mph. Whereas, the standard has a top speed of 12mph. And then the sport mode has a top speed of 16mph. All of this is accurately represented on the screen with a small letter that is displayed underneath the speedometer. A great feature that this scooter has is an adaptive screen. Because of this, it will automatically brighten and darken based on ambient light. This can keep your eyes comfortable while riding at night because it'll dim as it gets darker outside.
The cockpit is very accessible and simplistic. However, it offers a lot of good features that you'll find valuable. It even offers hand grips with excellent grips that feel like excellent quality rubber. You'll find the brake lever and the mechanical bell on the left handlebar. On this side, the folding hook doubles as the hammer of the bell which is a very intelligent design choice. Whereas, on the right handlebar, you'll find a thumb throttle that features a rubber pad.
While the overall features included might not seem too premium, both the throttle and the lever for the brake feel great. One thing to note is that the mechanical function of the aluminum brake lever is extremely crisp. The level is wide enough to make it easy to grasp and it feels great in your hands. The handlebars not being cluttered with all kinds of other features makes it easier to add any accessories you want to your scooter without things getting too cramped.
The Pro model is Bluetooth-enabled which means you can pair the scooter with a mobile device. You can do this through the Xiaomi first-party app or third-party apps. Because of the upgraded display on this new model, it offers a lot more details than its predecessor. This makes the app less essential, but it does offer a lot of good scooter health and maintenance information that will give you key details including the regenerative braking strength.
Lights
The Pro model features an LED headlight and a rear taillight that registers as you are braking. The headlight is high-mounted and it is a great feature as it provides ample light far enough ahead to enhance safety while riding at night. This makes it easier to see what's in front of you and for other drivers and riders to spot you.
It's important to understand that neither of these lights is too bright. Therefore, you're going to need more lighting if you are planning on riding at night. If so, we recommend some of these ultra-bright lights.
Tires
The Pro model comes with dual 8.5 inches by 2 pneumatic inner tube tires. These tires are of excellent quality and they offer good riding experiences in different conditions. The rubber on these tires makes them suitable for wet conditions and the air helps to provide ample cushioning for bumpy road conditions.
While solid tires offer the benefits of not being able to get flats, having pneumatic tires makes for an increasingly comfortable riding experience.
Deck
The deck is rubberized and it comes in a good size. It also features nubs that make it much easier to gain traction even in wet conditions. The deck is 2 inches longer than the non-Pro model. However, the deck is still average in size for a budget scooter. The charging port can be found on the front left corner of the deck. It's covered by a magnetized rubber cover that protects it. This is a minor yet very useful upgrade from its predecessor that doesn't have a port cover that is magnetized.
Build Quality
While a lot of the high-performance scooters that we tend to review are usually micro-manufactured, the Xiaomi Pro is produced on a mass scale. Thus, it benefits from having an even more impressive and streamlined production process. Not only does it feature good sealing but it features a water resistance IP rating of IP54 which means it is capable of handling water splashes and more.
The build quality, fit, and finish of the newest Pro model are extremely impressive. The entire scooter feels well made and well put together. All of the mechanicals function properly and smoothly. The surfaces are well finished and everything feels and looks right.
That being said, the scooter isn't made of the most impressive materials making it 'feel' less durable for long-term use. A lot of riders indicated that the aluminum tab in the folding mechanism was capable of fracturing in some of their older models that showcase how the use of lesser and lighter materials can have some compromises. However, that issue has since been rectified, but it still shows how inferior quality materials can have their downsides.
Overall, the Xiaomi Pro feels well built and solid all-around. It's easily one of the best scooters you can buy if you want the most bang for your buck. However, it's not ideal for those looking for something that is going to last years and years. As long as you can live with that compromise, it makes for a good buy.
Related posts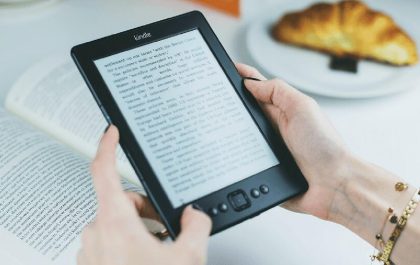 6 Ways to Create an eBook Faster
Discover six transformative methods to accelerate your eBook creation process. Dive into a blend of modern technology and classic strategies…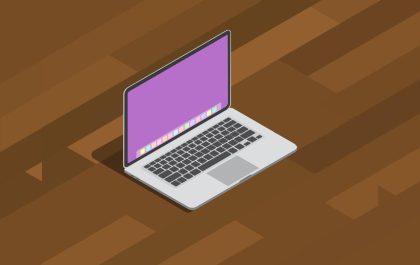 Tips for Choosing the Perfect Desktop Docked Search Utility App
Tips for Choosing the Perfect Desktop Docked Search Utility App In the business world, efficiency is the key to success….