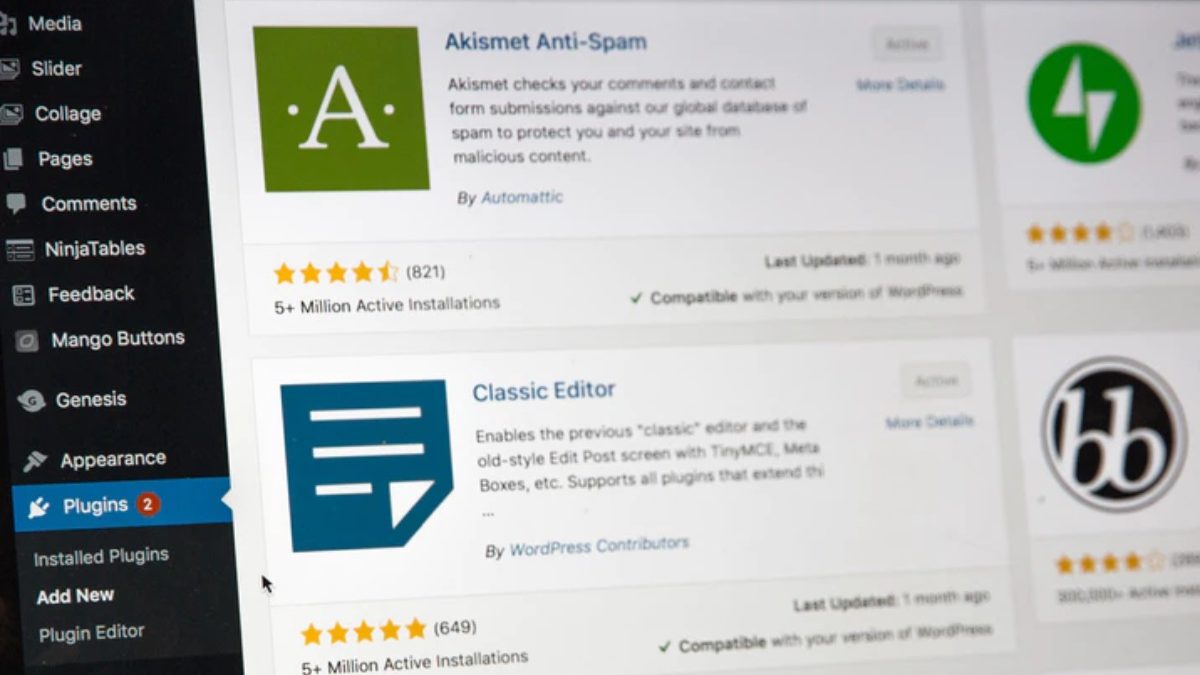 E-commerce WordPress Plugins
With the right tools, you can grow your e-commerce business to greater heights.
You can skyrocket your email marketing ROI, generate leads that are eager to purchase your products, or you can straight-up double (or triple) your sales.
That is why, if you are dead serious about growing your e-commerce website, you need to have a good grasp of the tools that the internet has to offer that can put your WordPress e-commerce site on steroids.
After all, the more useful functionalities that your site has, the more strategies you can employ to draw in customers. You can refer to WP Tech Support team for good advice.
And that's what we're going to cover in this guide.
We're going to look into some of the most crucial WordPress plugins that you can install to your e-commerce site.
1. LiveChat
Your ability to offer quick and helpful replies to your web visitors' inquiries can spell the difference between them buying your products, or them clicking away.
It's precise because of this why you'll see a lot of e-commerce sites nowadays invest in having a live chat feature.
The LiveChat plugin can help you with just that. There are a lot of things that you can do with this plugin.
For one, you can select from boatloads of customization choices so the software blends nicely with your site's design or branding.
It can track visitors and gather information such as their location. And automatically initiate chats with visitors based on specific criteria.
It also retains records of the conversations that you can access anytime as the storage doesn't have any expiration.
When you're offline, the plugin stores messages from customers as tickets which you can reply to when you go back online.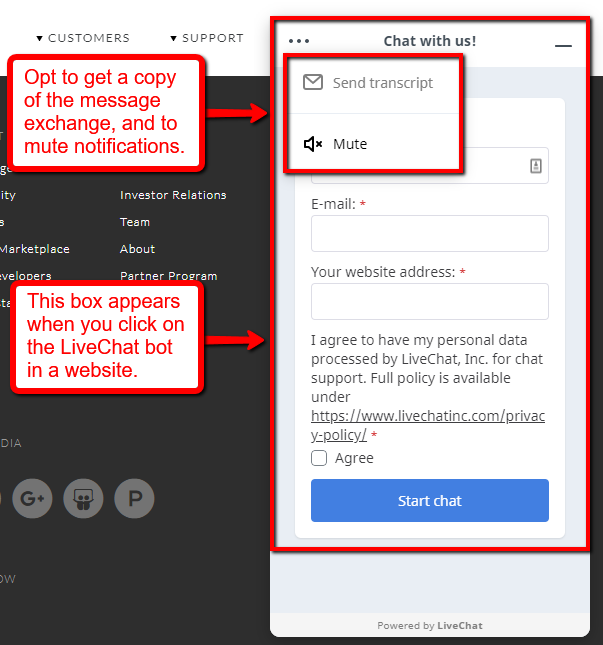 2. WPForms
Building connections with customers and potential clients is one strategy seasoned marketers employ and make the most of.
WPForms is a compelling tool, and you, too, can wield it to create connections through forms.
This WordPress plugins let you design contact and other advanced forms effortlessly — feedback, donation, payment, subscription, online orders — you name it!
And it only takes you a few minutes to create one through their pre-designed templates.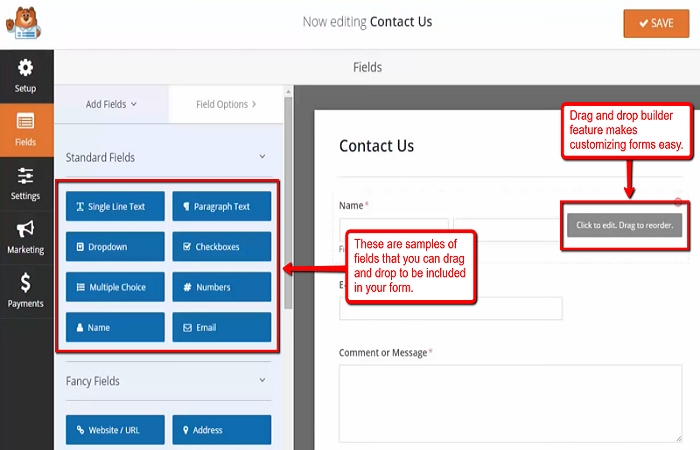 Its intuitive drag-and-drop builder feature makes designing forms a pleasant and straightforward experience.
You can then embed the forms in your blogs, footer, or other areas of your website.
3. Yoast SEO
While most e-commerce store owners rely heavily on paid ads due to the quick wins it brings. If you want a traffic source with longevity, you should invest in Search Engine Optimization (SEO).
Through SEO, your site can rank on the search engine results page when your prospective customers search for the products your selling — or other relevant keywords.
Here's a thought, if people typed in "where to buy affordable baby rompers," wouldn't you like your e-commerce store to come up on the first result? (Assuming you're selling baby rompers, of course.)
Can you imagine how much relevant traffic you can bring to your site if you're at the top of the results?
That's why you can't afford to ignore SEO. If you are serious about growing your e-commerce business, you need to optimize your site for the search engines, run SEO audits, build links from relevant sites, etc.
To help you with your site's on-page SEO, you can use the Yoast SEO plugin.
It comes with an extensive set of tools and features that'll help you rank your pages on the search results.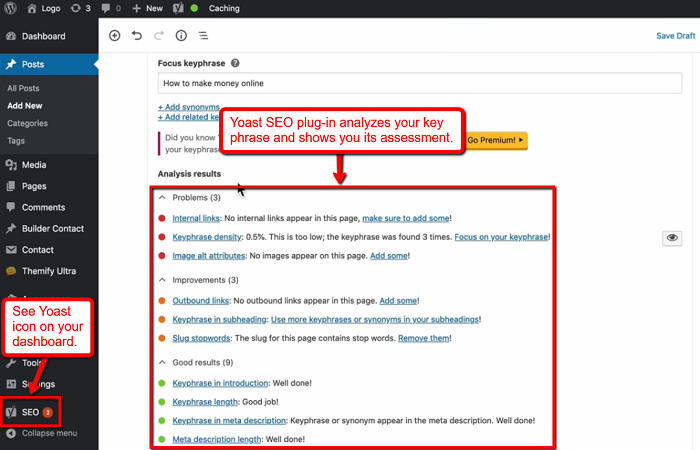 To assist you in writing SEO-friendly content, Yoast analyzes different aspects of your key phrases and write-up and shows you its assessment.
If there are problems to be fixed and areas for improvement, it tells you what they are and recommends what you can do about them.
It also stresses your good points and affirms the excellent work you did.
Yoast also gives you a preview of how your page looks like in search results, including on mobile, and social media.
For better and consistent branding and snippets, it provides templates for your titles and meta descriptions. You can even set canonical URLs.
Yoast's Redirect feature allows you to build 301 redirects. The plugin can detect URL changes and organize auto-redirects to ensure you have no broken links on your site.
4. DropshipMe
One of the e-commerce models that a lot of online entrepreneurs are pursuing is dropshipping.
From a 30,000 ft perspective, dropshipping is a supply chain management method where the e-commerce store owner or the retailer does not keep inventory.
When orders are made, they transfer it directly to either the manufacturer, another retailer. Or a wholesaler so the product is shipped directly to the customer.
One of the tedious parts of dropshipping, though, is integrating the product info/details from the supplier to your e-commerce store. While the problem might not be necessarily visible when you're integrating/importing one product. If you import 10 or so products you'll start feeling the burden and how tedious the task is.
One other challenge that drop shippers face is making sure that the suppliers they're dealing with are reliable.
DropshipMe can solve these problems, and then some.
The plugin curates thousands of best-selling products from Aliexpress with the product information already edited by DropshipMe's team for better conversions. The plugin also only curates products from trusted suppliers so the users can rest easy knowing that they're transacting with trustworthy suppliers.
5. MonsterInsights
MonsterInsights is a Google Analytics plugin.
It shows you relevant, reliable, let alone crucial data about your website that enables you to make data-driven decisions to grow your e-commerce site.
You can use it to uncover your traffic sources, device breakdown of your traffic, page views, etc.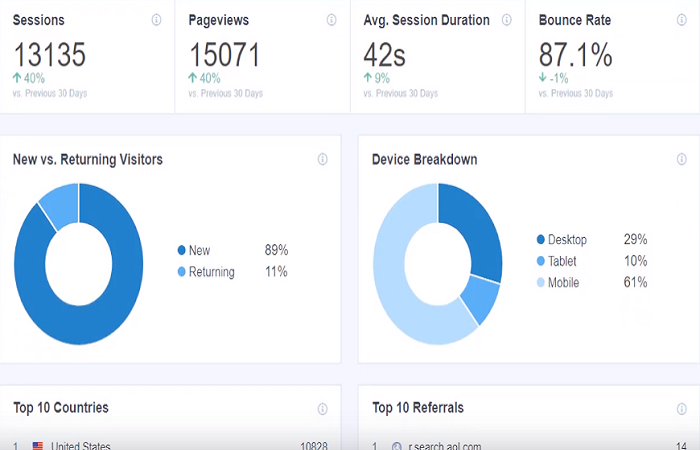 If you know how to use the plugin properly, you can even use it when you're running a content audit and influencer marketing campaigns.
You can even establish sophisticated tracking systems for your affiliate links, forms, events, and others across different platforms and devices.
The best part is, it's insanely easy to integrate these WordPress plugins into your website. You can do it in less than 15 minutes without having to write a single line of code.
What's next?
What are some of the best e-commerce plugins you're using to grow your e-commerce sales?
If you have tricks up your sleeve and you have strategies, tools, or ideas about e-commerce that you'd like to share with the community, feel free to share them in the comments section below. Cheers!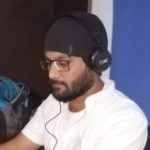 Kamran Sharief
I write about technology, marketing and digital tips. In the past I've worked with Field Engineer, Marcom Arabia and Become.com. You can reach me at kamransharief@gmail.com
Related posts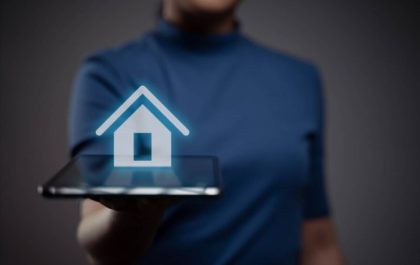 Revolutionizing Home Buying By Embracing Technology in the Modern Real Estate Market
Embracing Technology in the Modern Real Estate Market The landscape of homebuying is undergoing a seismic shift, propelled by technological…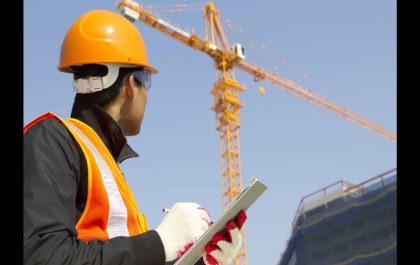 Why Engineering is a Promising Career Choice for The Future
5 Reasons Engineering is a Great Career Choice Engineering is a growing field in the U.S. with high demand due…