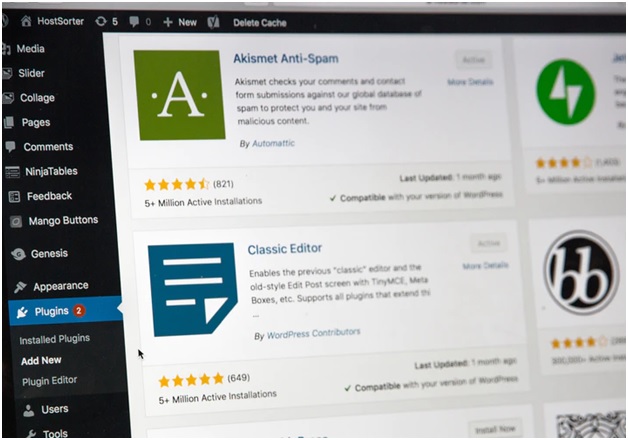 WordPress For Website Development
Due to the COVID-19 pandemic, a new normal emerges where people around the world spend most of their time online. Students are required to attend online classes, and employees are encouraged to work from home. Others try to be productive and spend time on the internet to develop websites.
Recently, many turned to ecommerce website development as a pastime, a personal escape, or means for livelihood.. It has also become an outlet to relieve anxiety brought about by isolation. For some enterprises, though, having a website is a great way to continue business operations despite the closure of their physical stores.
With that, a lot of people are now exploring tools and resources for website building. Among these options, WordPress stands as one of the most popular website builders. In case you are wondering why WordPress stands out among others, we have taken the initiative to round up a few reasons why it's beneficial to use WordPress on your website.
It's free.
WordPress is free! You can use the WordPress software to create any website, and modify it to your liking without having to spend money. However, you may need to avail of a domain and hosting provider to help you set up your domain name and web hosting.
To register a domain name for a WordPress blog/site, you must contact a domain registrar. Domain registrars are companies authorized by the Internet Corporation for Assigned Names and Numbers (ICANN) to sell and administer domain names. There are a lot of companies to choose from, but make sure to do your research first before availing services.
It's easy to use.
WordPress has an intuitive user interface, making it easy for users to navigate and customize their website. The technology behind using WordPress is simple, which makes usage convenient and time-efficient. It's quicker and easier to add new pages, blog posts, and images.
It is worthy to note that a lot of WordPress users are neither web designers nor programmers. Fortunately, WordPress offers easy to install and free website templates you can use. It is 100% customizable so that your brand can stand out, while at the same time, provide a unique experience to site visitors.
For those who would like to curate their websites and maximize customization, there are website design providers that also offer such specific and customized services. Perhaps, if you're looking for WordPress website design services in Sydney to develop a Sydney-based website, you can avail services from experts like Spicy Broccoli Media, among others. These providers are easy to work with and caters to specific website needs.
WordPress makes working with these kinds of providers very convenient because of its customizable and user-friendly interface.
It's SEO-friendly.
Searchability is a crucial element for a well-established website. Fortunately, WordPress uses codes that are clean and simple, making it easy for search engines like Google to read and index the contents of the site.
WordPress also has keywords, descriptions, and titles that can be optimized for SEO purposes. You can even use tags to enhance search engine activities. Furthermore, WordPress continually updates keyword rankings and has a variety of tools and plugins for optimizing content. These features allow smooth and precise search engine optimization.
It's mobile responsive.
A website should also be mobile responsive in order to improve search ranking. Functional websites that look good on any device have a higher ranking in search engines like Google.
Fortunately, WordPress has a variety of theme designs, plugins, and adjustments, that makes WordPress websites responsive to mobile use. These WordPress features help make websites versatile and accessible no matter what screen size it is viewed.
It's safe.
The internet is filled with intruders and nosy people. Brute force attacks and malware infiltration that threaten websites occur most of the time, especially to websites with weak security. Fortunately, WordPress provides features that protect and secure your website from these threats. WordPress has continually established itself to be a safe and secure platform for websites.
It supports various media types.
WordPress does not only limit itself to displaying texts. It also supports other forms of media like images, audio, and video formats. WordPress is also convenient to use for uploading media since it has a built-in media uploader.
Not only that, but WordPress also supports embedding media to your website. As such, you can embed Youtube videos, Instagram uploads, Tweets, and the likes just by placing the URL in the software's post editor.
Takeaway
WordPress is a well-reputed website platform. It has features that make it stand out among all other software of similar service. Not only does it appeal to programmers and website developers, but it also appeals to non-tech savvy users. With its versatility and practicality, WordPress gives users benefits that help one improve their website. If you are looking for the best place to create a website, consider WordPress.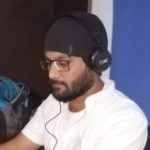 Kamran Sharief
I write about technology, marketing and digital tips. In the past I've worked with Field Engineer, Marcom Arabia and Become.com. You can reach me at kamransharief@gmail.com
Related posts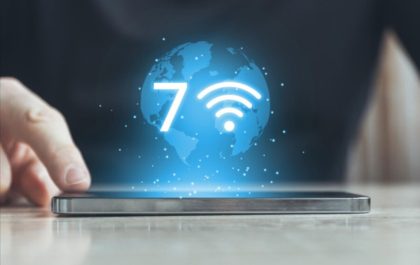 WiFi 7 Guide – What Improvements are there vs WiFi 6?
WiFi 7, also known as 802.11be Extremely High Throughput (EHT), is the latest wireless networking standard that promises faster speeds,…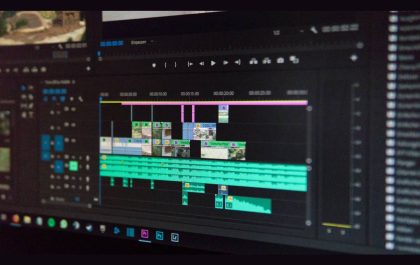 The Future of Personalization: Leveraging ACR for Enhanced User Experiences on Video Platforms
In the rapidly evolving world of digital media, personalization has become a key factor in enhancing user experience on video…