Why do Clinics Need Pain Management Software?
Approximately 60 million people all over the world suffer from chronic pain. In the United States, chronic pain affects every fifth adult. It doesn't let people enjoy their lives and work and provokes depression. Chronic pain is given little importance, but for the healthcare sector, it is becoming a heavy economic burden. The industry spends up to $635 billion on pain management. These spendings exceed the costs of treating cancer, diabetes, and heart diseases. Pain management software can help society to deal with this underestimated problem.
The US chronic pain statistics
Chronic pain is a condition that lasts for more than three months. It can be constant or temporary. According to the Centers for Disease Control and Prevention, persistent pain affects about 20% of Americans. In 56% of cases, these are people over 45 years old.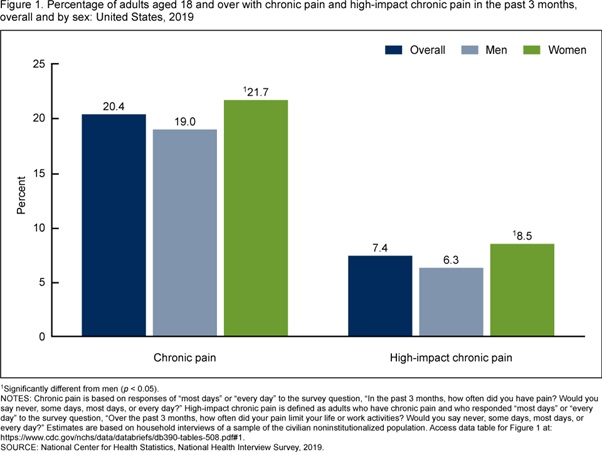 In the United States, this provoked the opioid crisis. In 2020, there were about 142 million prescriptions for painkillers. This is almost half of what was prescribed in the peak year of 2012. But strong opioids are often prescribed despite the misuse of these drugs.
Another problem that worsens the situation is that pain cannot be measured and adequately evaluated. Although EHRs collect information about treatment, complaints, and symptoms of diseases, they do not provide efficient tools for evaluating the pain syndrome (its localization, quality, and intensity). It means that a doctor doesn't have enough data to prescribe the correct treatment. A patient also doesn't understand how to cope with the disease. Pain management software will help to solve this problem.
How pain management software helps patients
Pain management software is an application that helps to diagnose the ailment, find its cause, and plan the correct treatment according to the patient's health status. Such software is either developed as a separate platform or integrated into an EHR system.
The pain management app helps doctors and patients in the following ways:
1. It collects data
The main reason why doctors ignore pain or undertreat it is that they do not have enough information about the patient's condition. A mobile app collects the data necessary for diagnostics and uploads them to a secure server.
The application stores complaint templates. These digital documents help users to enter the required data. Patients use drop-down lists, checkboxes, pain scales, anatomical diagrams, and descriptive notes. Accurate descriptions allow doctors to determine the cause, location, and intensity of pain.
2. It helps to manage patients from start to finish
Pain management software integrated with the EHR allows doctors to control the treatment with the help of an electronic medical record. This complex software solution includes the following features:
data entry (ready-made templates, rapid speech-to-text input, manual text input);
an electronic prescription (a doctor prescribes the right medicine and sends the prescription to a pharmacy);
screening tools;
an appointment reminder;
an appointment-making function;
online consultations.
Pain management is an important part of the clinical workflow. A pain management app can become a one-stop solution for assessing a patient's condition.
3. It provides psychological support
The psychological state of a person affects the way s/he perceives, tolerates, and controls pain. According to statistics, 85% of patients with chronic pain suffer from severe depression. On returning home after a hospital stay or a medical consultation, people are left alone with their diseases. For patients, being treated without emotional support is psychologically difficult.
Therefore, many applications (Branch, Buddy Healthcare, MySymptoms, and others) contain moral support tools. They remotely monitor and support the sick by offering care plans or sending instructions and reminders. Thanks to them, people start to feel that they can influence their condition rather than let the disease overtake their lives. Thus, the application combines several methods of treatment, namely, medication, exercise, Cognitive Behavioral Therapy (CBT), and others.
4. It teaches patients to manage ailments on their own
Typically, a pain management platform includes an educational block. People read different medical articles and learn how to better manage their conditions. They participate in master classes on overcoming chronic pain. Some platforms (for example, Wave) gather information about the patient's lifestyle, medications, and pain intensity. Artificial intelligence analyzes the information and suggests behavioral tactics (daily norms for sleep, water intake, or steps) to make the patient feel better.
Conclusion
Pain management is an area that needs to be developed and technologically supported. Everyone may experience temporary pain regardless of their age. Millions of people live with chronic syndromes, and with old age, the problems worsen. A special app will make life easier for patients, helping them to better understand their condition and cope with chronic problems. Pain management software development will become a significant contribution to improving the quality of life. That is why healthcare software solutions companies see the development of such useful apps as one of their priorities.
Related posts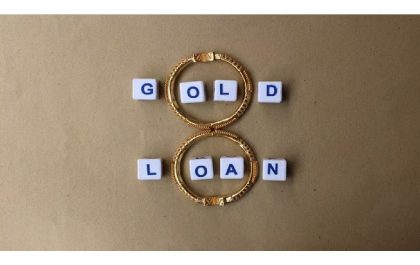 Benefits of Using a Gold Loan Calculator
Are you looking for a convenient way to secure a loan without sacrificing security? A Gold Loan Calculator can provide…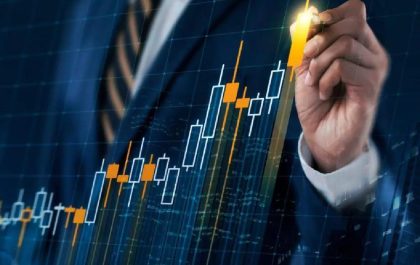 TechBerry Review: A New Way Of Social Trading
From the recent coronavirus outbreak that we just experienced a few years ago, one can learn how important it is…