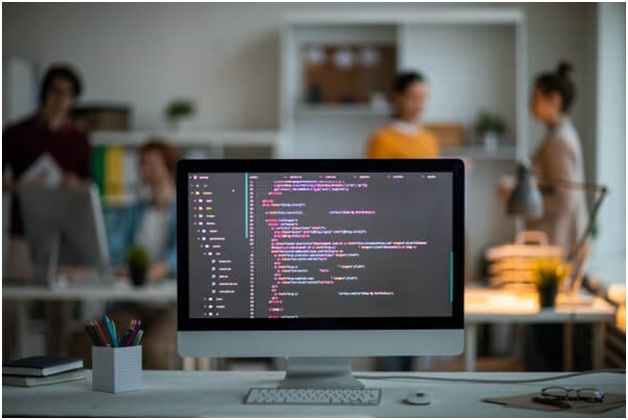 Web Development Trends For 2021
With the rise of Web 2.0 and the ever-growing advancements in technology, the world wide web landscape has seen some dramatic changes.
If you own a business, having a good-looking, functional, and intuitive website is a doorway to success. Trends and technologies have shown that even small businesses with the right mindset can have astonishing results. And today, we will be focusing on said features that you should take into account if you want to go big.
Artificial Intelligence
There are two major reasons why artificial intelligence is beneficial for your web development project:
It's a long-term investment that will ease your employees' burden by handling menial tasks and letting them focus on the more complex problems.
The user experience gets enhanced in multiple ways, thus giving them more reasons to come back to your website in the future.
Wondering how exactly does AI offer these advantages? Take a look at the chart below: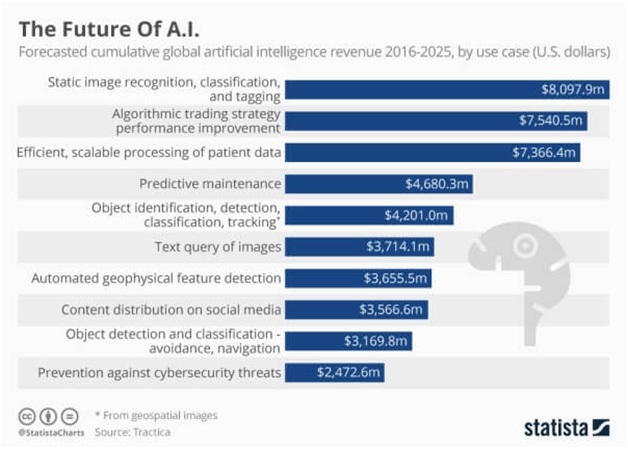 It's no wonder that some experts speculate that over 1.8 billion people will be using AI assistants in 2021. And that number will only get higher as time passes.
The Internet of Things
Adaptability is the key factor in making any modern device and website work well within the digital realm.
This is where the concept of IoT comes into play. With the rise of big data, the cloud, and HTML5, websites and platforms have managed to adapt themselves on any device that is capable of having an internet connection and an onboard browser.
It is possible because most websites today use the front end interfaces to communicate sensors, cameras, other devices that are available on the Internet. As an example, you can think of Amazon Alexa and how it uses its web-browsing capabilities to offer you search results and to obey your vocal commands.
But it's not just the end user that benefits from IoT. Even more niche concepts, such as betting and gaming software, have been enhanced significantly through the use of this relatively new concept. These platforms can now easily adapt from a PC screen to a smartphone, tablet, and even proprietary hardware.
Progressive Web Apps
Have you ever gone on the mobile browser version of Vimeo? Because if you have done so a couple of years ago, it would've notified you about it running as an instant app.
Nowadays, it doesn't notify you anymore, but it still works the same way. It's just that newer versions of Android and iOS no longer have to bother you with such notifications.
What it basically means is that the website runs using certain personalized scripts that allow it to function as if it were an already-installed app on your phone. It's convenient and it even reduces the usage of data without requiring you to install extra software. That, in short is a progressive web app.
PWA's are safe to use as they are served via HTTPS and occupies less space on your device. And to top it all off, you can even access some of these apps offline as long you've visited a certain app website beforehand. Of course, not all functionalities will be available offline. But it will greatly reduce data traffic for that specific website once you connect to the web again.
Accelerated Mobile Pages
Have you noticed that many mobile websites load almost instantly nowadays? Or that navigating from one page to another is ridiculously fast even on slow connections? You have AMPs to thank for this.
Without getting too technical, AMPs use restricted versions of HTML and JavaScript or CSS to accomplish faster load times. Basically, all the basic color, images, and other functional elements on the website are highly compressed and displayed from simple and efficient code. If you're a website owner, you should definitely try this out, as it will increase Google's ability to index your pages, thus increasing potential traffic.
Final Thoughts
If you implement these concepts in your web development project, you're almost guaranteed to have success as long as you also follow the basic and advanced rules of marketing and SEO.
With all that said and done, we wish you good luck in your future projects!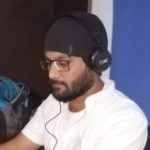 Kamran Sharief
I write about technology, marketing and digital tips. In the past I've worked with Field Engineer, Marcom Arabia and Become.com. You can reach me at kamransharief@gmail.com
Related posts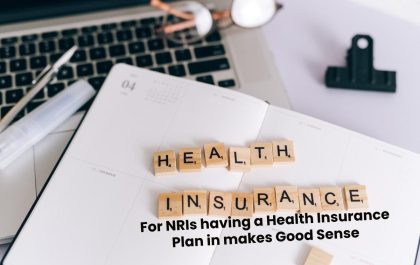 For NRIs having a Health Insurance Plan in makes Good Sense
Introduction Living as a non-resident Indian (NRI) comes with its own set of challenges, and one of the most crucial…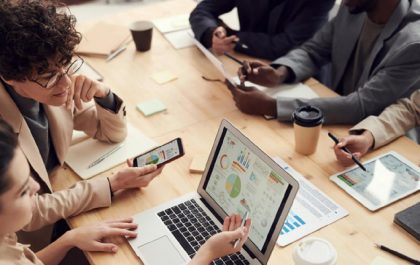 Measuring Success: Assessing the Impact of Collaborative Learning Benefits
Collaborative learning, at its core, is an educational approach wherein individuals work together to achieve shared learning goals. This method…