While nothing beats face-to-face interaction, doing things virtually at this time where the world is facing a pandemic has become a vital part of the new normal. To remain in operation without getting exposed to the risks of getting virus-infected, a lot of companies have adopted the work-from-home approach. Virtual meetings and conferences, educational sessions, and even virtual events in lieu of gatherings continue to trend and are expected to grow in popularity until the global crisis is over.
However, virtual events and gatherings need the same amount of attention and care as in face-to-face or in-person events. As the event host, one of the things you will want to make sure is to see your attendees truly engaged in it throughout the event's duration amid only facing their computer screens or gadgets.
Virtual Event – Discussed
Even before the emergence of the new coronavirus disease, a lot of people have already experienced attending a webinar, a work-out class, or a virtual meeting using a video conferencing software. With so many advancements that have been offered in this digital age, the concept of running a virtual event is no longer new. In-person events may be less distracting and more engaging but with the current virus threats in physical gatherings, businesses and entities opt to conduct transactions virtually as it is far safer.
There are four types of virtual events: webinars, virtual conferences, internal hybrid events, and external hybrid events.
Webinars usually run for 45 to 80 minutes long. Webinar attendees join not to highly engage but to listen more to the speaker but depending on the video conferencing software that is used, Q&A can be facilitated. While many companies charge interested attendees to join the webinar, many marketing webinars are now conducted for free and these usually comprise of tutorials and product presentations.
Virtual conferences are very similar to face-to-face or in-person conferences and are mostly conducted with a clear, complex agenda such as sessions, keynotes which are viewed in real-time, breakouts, etc. Here, community engagement and interaction between attendees is highly likely. Thus, a dedicated tool is required to run them smoothly.
Internal hybrid events are company events, trainings, meetings, and town gatherings that are instead conducted virtually. Multinational organizations and global virtual meetings are categorized as internal hybrid events. This type is specifically used for companies to share a message with their entire community without requiring them to gather in one place. Even before the pandemic, internal hybrid events are already popularly utilized as these are more cost-efficient compared to sending an employee to the base company which is enormously costly and time-consuming.
External hybrid events are virtual events whose audience is not limited to the members of a particular organization. Because the audience scope is wider, external hybrid events will need a more advanced video production to allow attendees to smoothly engage and learn.
Hosting a Virtual Event
Virtual events are conducted for the same purposes as in face-to-face or in-person events, i.e. to deliver an organization's message to drive adoption, attract leads, enhance revenue, and establish loyalty lifetime value.
A lot of event planners and meetings have been considering between virtual, hybrid, and in-person events for many years now but the fact remains; each of them has their own advantages and disadvantages. For instance, webinars are the best option for speakers who want to cast a wide network to conduct training, deliver thought-leadership, and present content while virtual conferences are conducted primarily to host trainings and promote interactions between the speaker and the attendees. If you are thinking of running your own virtual event, do not forget to take into consideration the upsides and downsides of doing so and ensure that your gains are far better with it than with an in-person gathering.
Amid this pandemic, it is crystal clear why virtual events are mostly preferred over in-person events and gatherings but aside from its pros when it comes to health and safety, here are other reasons why it is great to host a virtual event today:
Cost-efficiency.  Hosting a large event means you have to cover all the expenses, including space, tools, and equipment rental, setup, and other miscellaneous fees. In hosting a virtual event, you can deliver the same message to the same wide audience without having to spend as much. Cost-cutting is facilitated but the same number of leads are still generated.
Accessibility. With virtual events, you can invite and accommodate as many guests and attendees as you can; the location is never a hindrance. Plus, with it, attendees can easily squeeze-in time to attend and multitask at the same time. This is a perk that is exclusive only in virtual events.
Flexibility. Even under extreme weather, virtual events go on. Attendees will no longer have to worry about travel bans or other reasons. All it needs to be secured are a well-established virtual production (for the host), a stable internet connection, and a good set of camera, speakers, and a computer (both for the host and the attendees).
Face-to-face Vs. Virtual Events
When it comes to event planning, it all boils down to the fundamentals.
The fundamentals of event planning include:
A good marketing strategy with an effective, targeted promotion;
Great content, especially for virtual events. This entails engaging keynotes and powerful sessions that can capture your attendees' attention;
An engaging program;
Metrics that will show how engaged the audience was.
Regardless if it is in-person or virtual, it has to be done and conducted holistically. Aside from thoroughly crafting the content to make it very engaging and to magnet the attention of the audience, a reliable video production also plays a vital role to be successful in conveying your message as the host. Just because you are switching to virtual, it does not mean it can already be soiled away from your other events. Your virtual and in-person events still have to show resemblance – something that can be achieved with the help of a reputable virtual or in-person video production company.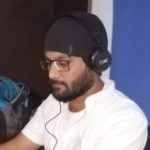 Kamran Sharief
I write about technology, marketing and digital tips. In the past I've worked with Field Engineer, Marcom Arabia and Become.com. You can reach me at kamransharief@gmail.com
Related posts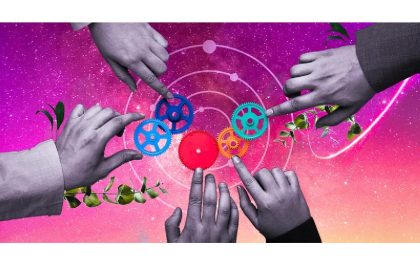 Streamlining Innovation: How Innovation Management Software Drives Efficiency
As business trends evolve quickly., innovation is the key to staying competitive. Companies that can consistently generate and implement innovative…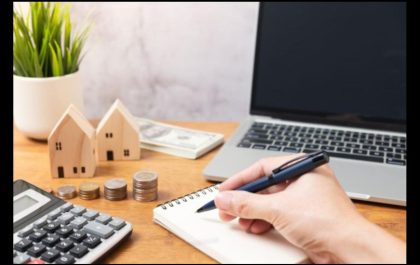 Calculating Your Way to Homeownership: 5 Ways a Loan Calculator Helps You Decide
So, you're thinking about taking the plunge into homeownership, but the thought of crunching numbers and navigating the complex world…