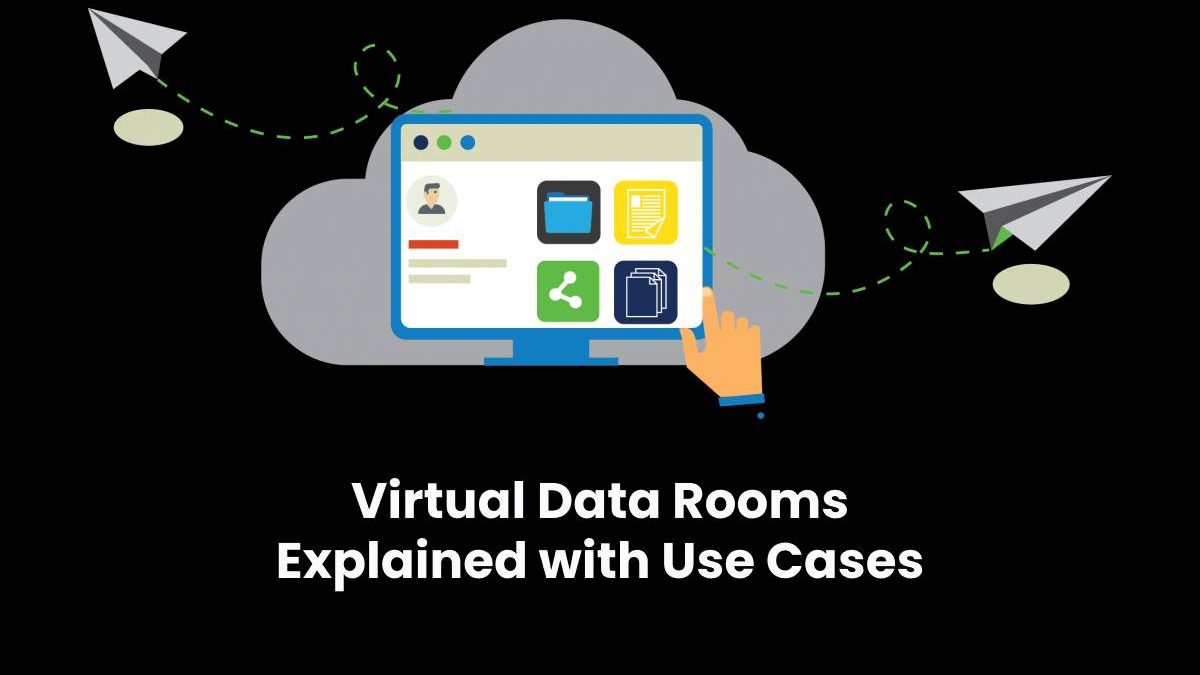 Virtual Data Rooms
Technology has completely revolutionized the way businesses operate across the globe and how employees work. For all businesses, no matter the size or industry, the security of the data is of utmost importance.
That's where dataroom software comes into play. It's important to know that virtual data rooms must not be confused with generic online data storing or sharing platforms. They are intended for specific uses.
The financial sector was the first to use electronic data rooms. Today, the M&As industry is one of the most common use cases for virtual data rooms.
Want to know more about virtual data rooms and their uses in different business sectors? Let's dive in!
What is data room software?
A virtual data room is a secure platform, an online repository for data storage, exchange, distribution, and management. Data room is basically a cloud-based central hub that hosts a multitude of documents for businesses and keeps them safe.
Data rooms take away all the pitfalls and risks, lowering the chances of a deal not progressing as anticipated. The right data room allows organizations to focus on important things such as clients, business partners, etc., rather than sweating over the safety of their business data.
Why use data room software?
There are several reasons why it is imperative for all businesses, regardless of the industry and the size, to use data room services.
Mergers & Acquisitions, due diligence
M&A markets are one of the most famous users of virtual data rooms today. Why? That's because electronic data rooms enable businesses to streamline their processes by simplifying tasks and automating much of their work.
During due diligence, tons of confidential documents are shared by the sellers, and there is always a risk of data theft. That is why businesses use virtual data rooms for M&A transactions. Data rooms are way safer than physical data rooms and other online sharing platforms. That's because all the files exchanged are end-to-end encrypted and controlled with user permission features.
Capital and fund raising
Fundraising or issuing shares to raise capital needs a lot of transparency. For a corporation, fundraising isn't that easy as it's not just about convincing investors; it involves sharing financial, legal, and other essential documents.
Thankfully, data rooms make previewing financial and legal files super easy, ensuring you have access to the exact file you need for the event in less time.
During fundraising, virtual data rooms not just facilitate secure sharing of sensitive data but allow you to actively participate in the due diligence conducted by investors without worrying about confidential documents.
Initial Public Offering (IPO)
Initial Public Offerings are indeed an overwhelming endeavor that requires an extensive amount of paperwork and legal obligations. Going public means that your company must now be more transparent than ever before with the stakeholders, the public, and the state.
So how to go about it? Virtual data rooms come in very handy when it comes to conducting an IPO and managing a plethora of confidential company files.
A virtual data room will help you share sensitive business information with shareholders on a secure platform without having to worry about data breaches. Ultimately, data rooms make IPOs more transparent to win investors' trust.
Auditing
Having your financial records verified by auditors leads to more credibility in the market than those who have not. In fact, it is a legal obligation for public companies to get their financial records audited by certified professionals.
Auditors make sure that all the information reported by the company is accurate and verifiable. Therefore, external and internal auditors will request the company's financial documents, including financial statements, bank statements, inventory records, and a long list of other documents.
Data leaks are one of the biggest threats for the company in audits. Apart from that, assembling all the required information in one place is another herculean task.
Virtual data rooms help businesses to store business data at a central platform in an organized manner. Then, the company management can give access to auditors according to their roles and what they need from the company. Most importantly, virtual data rooms minimize the chances of data breaches or thefts during audits.
Apart from these, the fact that virtual data rooms are easily accessible from anywhere regardless of location makes them more useful. This saves a lot of time for the company and the auditors as well.
The best data room providers
Nowadays, there are so many data room providers in the market. Each data room provider varies slightly due to the features, pricing plans, industry niche, etc.
However, to ease your task, we have compiled a list of some of the best data room providers that help you strip away all the roadblocks between time, location, and bringing everyone together in a single platform:
Intralinks
Merrill Data Room
iDeals
Ansarada
SecureDocs
Citrix
Brainloop
ShareVault
CapLinked
OneHub
With so many vendors out there, there must be one that fits the needs of your business.
The takeaway
If you are still not making use of digital solutions such as data room software, you are lacking behind. So if you wish to take your business to a whole brand new level, it's time to start using data room software.
Due to the virtual data room's convenience, speed, and safety, you can close your next deal with confidence that your data is in good hands.
Related posts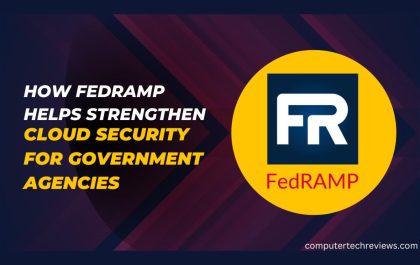 How FedRAMP Helps Strengthen Cloud Security for Government Agencies
In an age where digital transformation is reshaping the way governments operate and deliver services, cloud computing has emerged as…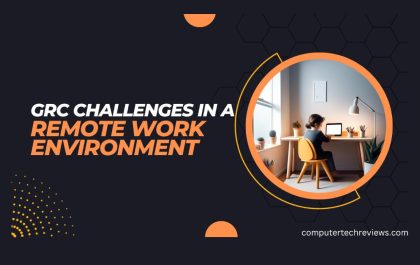 GRC Challenges in a Remote Work Environment: Navigating New Risks and Opportunities
The global workplace landscape underwent a seismic shift in 2020 when the COVID-19 pandemic forced organizations to rapidly embrace remote…