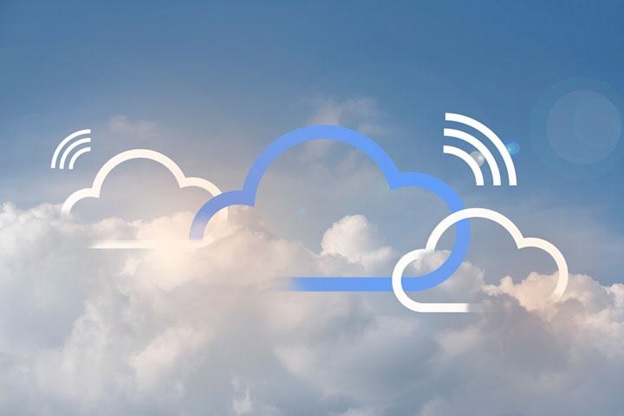 Pros and cons of different cloud vendors: Google, AWS, Azure
By Headspring
Globally, total revenue for the cloud service infrastructure industry has grown by 37% year-on-year to top $39 billion in Q1 of 2021. And, the market is expected to generate over $150 billion throughout 2021.
If you're looking at ramping up your own organization's cloud adoption, it's easy to see why. In general, these are just some of the benefits you can expect from transforming your operations for the cloud:
Unlock the flexibility and capacity to innovate by freeing up your developers through the use of cloud services, platforms, and tooling
Mitigate risk by diversifying your cloud resources all over the world and across multiple cloud providers
Free yourself from vendor lock-in by working with multiple cloud service providers for various business functions
Increased capacity to serve customers and meet their expectations by leveraging existing, scalable infrastructure
Faster speed to market and lower lead times thanks to on-demand access to platforms, tools, and resources
All of these benefits should help your company achieve higher levels of operational agility and increase your ROI through technology.
While successfully cloud adoption is a net win for organizations, it also comes with its own challenges:
Securing a diverse workforce of top talent with expertise in different roles (engineers, architects, developers, etc.) and technologies.
Tracking and consolidating your ongoing operational expenses due to multiple contracts, usage fees, and support plans.
Managing security risks due to a broader and less defined security perimeter
As providers of cloud consulting services, we help clients weigh these pros and cons carefully.  And we also help them wade through their different provider options. While there are clear leaders in the field of cloud vendor market, it's important to understand these services specifics and weigh them against your organization's unique needs.
Amazon Web Services AWS
AWS is currently the market leader in the cloud services field, with a 32% revenue share. Amazon's imposing catalog addresses a broad spectrum of business and industrial cloud service needs. However, it's perhaps most popular and well-known for its storage and backup solutions, like Amazon Simple Storage Services (S3) and AWS Backup.
That being said, their services are every bit as diverse as that of Azure, spanning Robotics, VR, and even blockchain.
Pros
AWS offers extensive managed services for most of their services to help fill your workforce/expertise gaps.
Amazon provides tons of documentation detailing every aspect of using and managing their services.
With a focus on IaaS, AWS services provide incredibly fine-tuned scaling to meet your exact computing/resource requirements.
AWS infrastructure is generally considered to be highly reliable and performant with geographic redundancy.
Cons
AWS leans more towards providing IaaS services with less comprehensive SaaS and PaaS solutions than Google and Azure.
Billing can be confusing with a variety of models used as well as add-on expenses and rates.
Microsoft Azure
Microsoft Azure is currently the second-largest cloud provider, accounting for roughly 20% of the market cap. Office 365 and Azure are the company's two main products, with Office 365 leaning on the cloud storage infrastructure of the latter.
Microsoft Azure's catalog spans many IaaS and PaaS services, including Azure DevOps, CosmosDB, Active Directory, etc. From expanding your cloud storage to implementing cutting-edge IoT to specific tooling for games, MR (mixed reality), and more—Azure offers polished services with comprehensive reach.
Pros
High-assurance SLAs are committing to uptimes as high as 99.95%.
Azure is considered one of the leaders in IaaS security with several security and data protection solutions.
It's one of the more straightforward options in terms of quickly and easily scaling your cloud resources.
Most services use flexible pay-as-you-go pricing models.
Cons
Some niche services and platforms require platform-specific expertise to utilize efficiently.
It can be challenging to utilize and manage other cloud services in conjunction with Azure.
Google Cloud Platform
Google Cloud is the third largest cloud services provider with roughly 9% of the market cap. Recently, Google has made considerable movements in the direction of IoT services by launching Google Cloud IoT.
Google's various cloud IoT solutions help users collate and manage data collected from IoT devices using its Cloud IoT Core. In turn, this data can be consumed and processed by other cloud services, such as Google Maps or their various AI and machine learning tools.
Pros:
A variety of storage options in terms of location and use, such as Coldline, Nearline, and Regional.
An extensive IoT offering that can be integrated with robust cloud services to extend the system's capabilities easily.
Features some of the most advanced and sophisticated deep-learning and data analytics capabilities.
Cons:
Google's support and managed services can be relatively expensive compared with their competitors and cloud service costs.
A complex pricing schema with higher rates for specific actions, like data storage and download.
Conclusion
Depending on your needs, it may not be in your best interest to put all your eggs in one cloud-shaped basket. Increasingly, companies find themselves having to adopt multi-vendor cloud ecosystems for maximum operational efficiency. This can be easier said than done. With a shortage in cloud talent and limited internal resources, many businesses benefit from working with software consultants who can understand their landscape and create a winning cloud strategy.
Author Bio:
Headspring is a dedicated software consulting firm offering a full spectrum of services designed to transform organizations. Their cloud-first solutions range from application development to architectural strategy to legacy system transformation. Headspring's teams are motivated daily by the core belief that great software has the power to transform organizations and lives.
Related posts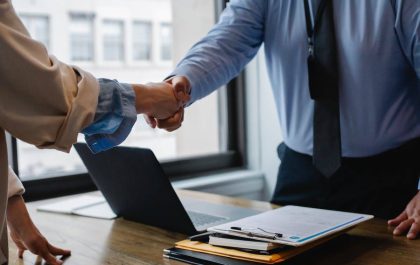 Things to Keep in Mind While Choosing a Corporate Travel Agent
Businesses that require regular employee travel must be careful to select the best corporate travel agent. By effectively managing all…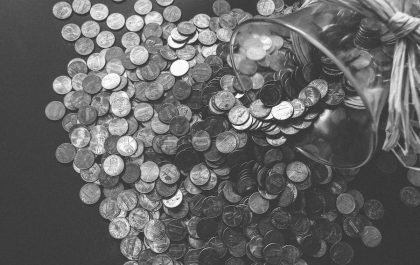 Why Saving Money May Not Always Be the Best Choice
You place your bets at Google Pay bookmakers, but there's that lingering feeling that you could allocate this money for…