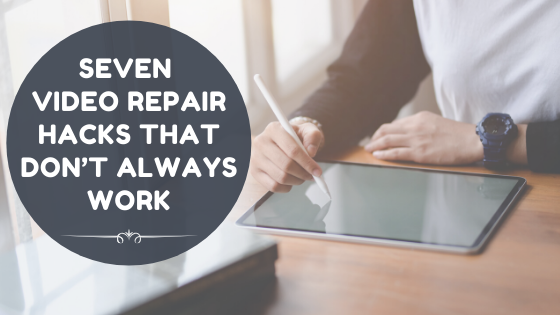 Have you ever played a video and got a pitch-black screen in return? Or the incomprehensible error messages such as 'error code 0x00d36c4' which make no sense to you but it still keeps popping up? Well, this happens to a lot of us.
The video files have a complex internal architecture because of the unique encoding of different media elements such as audio, picture, and subtitles. The complex structure of a video file makes it more prone to corruption.
As soon as you find that your video won't play, you start searching the Web for the free video repair softwares that can solve the corruption issues. While these hacks may work sometimes, they are not 100% reliable. You can't guarantee that a particular trick will fix the particular issue. In some cases, the hacks can even mess up your video further. You can also get the corrupted video file repair software free download page to read more about the software.
#1. Some common Video Repair Hacks
Use a different media player
This works at times when your file's compatibility is in question. Switching to a media player that supports your file's format can solve the incompatibility issue. But what if the video is really corrupt!
Using a different media player is not really a video repair tool and hence, will surely not work if the file is corrupt. When someone says 'use this media player because it is better' don't fall in the trap. However good a media player might be, if it doesn't support your video's format, it won't be able to play it.
#2. Convert your video to a different file format
This is really silly, but unfortunately, many people believe that this will work. If your video plays after you convert it to some other format, then, believe me, the video was already fine. This again was most probably a format compatibility issue.
If your file is corrupt, then there is no chance that converting its format will set it back to running. You will still receive a 'can't play video' message. What you actually need is a corrupted video file repair software to fix it back.
Also, if you are still thinking of trying the format conversion trick, make sure you use a secure and reliable converter. The free download ones are more likely to leave your file in an incompatible format.
#3. Downgrade your browser to solve 'YouTube won't play'
Now, this is one big lie! Some people believe that downgrading a browser will get YouTube videos working. But, does this really work?
The idea must have come from the fact that some softwares don't work fine on the latest updated operating systems. For instance, a particular software doesn't work on Windows 10 but runs fine on Windows 7.
Some people assume that this will work for YouTube as well. Well, now you know, that's hardly the case.
#4. Save the video to a different location in your computer
This again doesn't work. If a video is not playing on your computer, then either it is corrupt, or your system lacks the required codecs.
Even if you have capable hardware and an efficient media player, your video might not work if it doesn't have the appropriate audio and video codec to support your video. You would need to install a suitable codec package such as K-lite yourself to resolve the issue.
#5. Download the video again
Now, this is another totally impractical solution. You aren't actually repairing anything, right! If you download the video again and it works fine the second time, then it was most probably an incomplete download.
But, what if the second file you download also doesn't work? It is totally possible that the source is corrupt.
#6. The video won't play because it is too long
Many people actually believe that if a video on your SD card isn't playing, then it is because it is too long. This solution again hardly makes any sense. As long as your SD card has enough space, it can handle any video of any length.
Next time someone says that SD cards can't bear long video, don't be mistaken. If the video doesn't work, it must be corrupt in some other way.
#7. 'Video is damaged beyond repair'
Strictly speaking, this is not true. Even if your video is severely corrupt, it can be put back right with the help of a video repairing software. Click to know about video repair software full version free download.
There are hundreds of paid and free MP4 repair software out there in the market which can assist you. It is crucial that you make this choice carefully because a wrong software can create a total mess of the situation.
Wondershare Video Repair tool by Recoverit is one of the best video repair software you can get. It works absolutely smoothly and can fix all your corruption issues. It is extremely easy to use. What's more, it doesn't even deplete the video's quality.
The Wondershare also provides an advanced repair option if your video is severely damaged. To sum it up, this video repair software is the ultimate solution to all your video-related issues.
If you are looking for more free video repair tools, you can also visit video repair software free.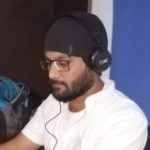 Kamran Sharief
I write about technology, marketing and digital tips. In the past I've worked with Field Engineer, Marcom Arabia and Become.com. You can reach me at kamransharief@gmail.com
Related posts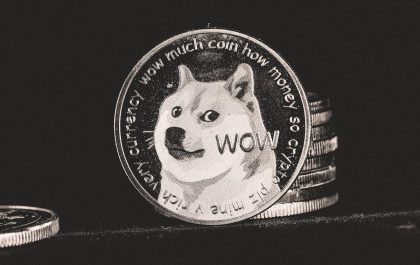 Securing Your Stash: The Importance of Safety in Online Crypto Casinos
Cryptocurrencies have disrupted the financial world in unprecedented ways. This digital revolution has not only changed how we view money…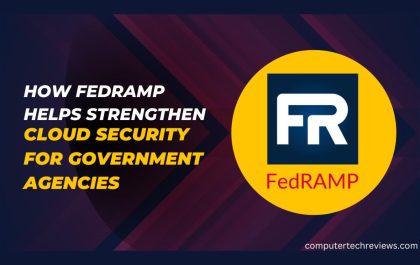 How FedRAMP Helps Strengthen Cloud Security for Government Agencies
In an age where digital transformation is reshaping the way governments operate and deliver services, cloud computing has emerged as…