Comparium is a reliable Website Automated Testing tool available in the market for the users. It supports all web browsers like Google Chrome, Mozilla Firefox and also on several operating systems. It is mainly built for businesses and helps them to check the website functionality. If you are running an online website, then you do not want your customers to get frustrated by seeing your unattractive website.
To attract your visitors, you need to take the help of a website testing tool like Comparium for better results. It is your perfect app for managing your website on highly used platforms such as Mac OS, Windows, and Linux.  The reliability and performance of websites play an important role in getting your potential customers back to increase your business growth.
Features Of Comparium Tool
Email Reporting
With the help of this app, it is easy to get the website testing report on your email and you can check it offline without any need for the internet connection. Make sure you are giving the website URL and email ID so that you would get the result immediately after the testing process.
Completely free and fast
This testing tool is free to use and you are not going to pay anything for licensing and maintenance fees. It is much faster and gives excellent results compared to manual testing. Manual testing will take your precious time and automated testing will save enough time for sure.
No manually testing
This tool has completely replaced the critical process of manual testing with an automated testing process. Now it is easy to check your site compatibility within a few minutes. It is also possible for the users to test offline to save effort and time. The reports will be sent to your email address and you can view our report by going through the screenshot.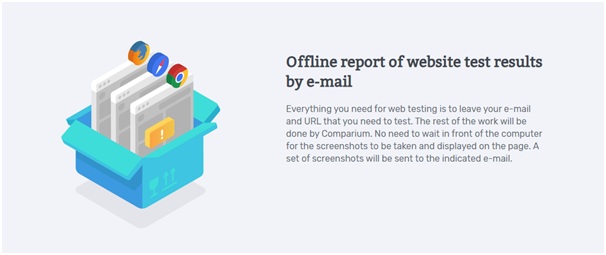 User-interface
The userinterface is clean and neat for the users. The app is lightweight and all options are easily accessible for testing purposes.
Supports all OS and browsers
This app is supportable on all OS and browsers. You can check your website on all operating systems and web browsers. By doing this, your website will get higher traffic results in more profits for your business.
Conclusion
It is a revolutionary product that has been launched for the users all around the world. The service is applaudableand reliable. It is free to use and may become a paid service in the coming days due to its great features. You should note that the long URL-formats are not supported and you need to use only shorter URLs. Make sure you are using only short URLs for testing your website. Once you are done with it, then you can sit back and enjoy it because the Comparium website testing tool will take care of everything. If you haven't tried this app yet, then you should use it to optimize your website right now itself!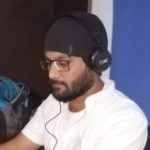 Kamran Sharief
I write about technology, marketing and digital tips. In the past I've worked with Field Engineer, Marcom Arabia and Become.com. You can reach me at kamransharief@gmail.com
Related posts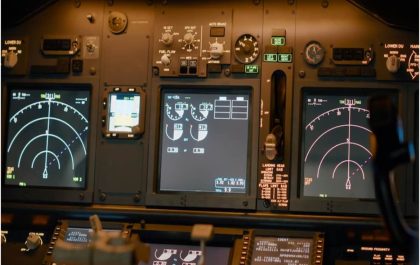 The One you Think is Most Important to Spotlight "Flight Sim Panels"
Flight sim panels are hardware devices that replicate the controls and instruments of a real aircraft cockpit. They can be…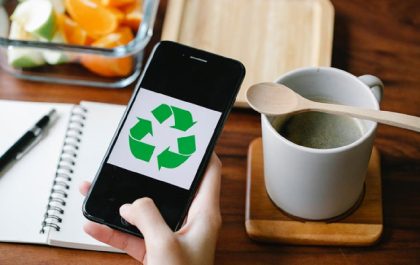 6 Great Apps for a More Eco-Friendly Sustainable Life
In the age of technology, sustainability is more than just a buzzword. With growing concerns about climate change and environmental…