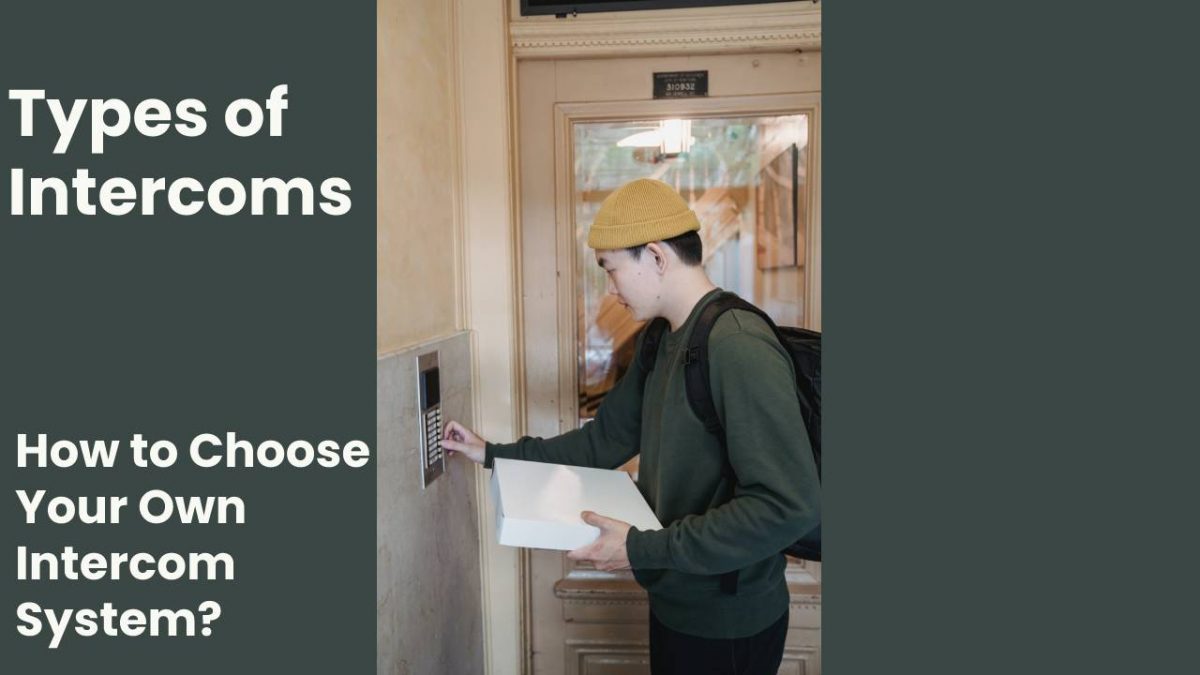 The inexperienced user is very easy to get confused among the huge variety of models, there are always some questions like "What is the difference?" "Which one to choose?", "How to simplify your tasks and speed up the process?" to prevent us from making a quick decision. Many factors need to be analyzed before buying a device, but the task is doable if you have the working plan to solve the problem.
How to navigate through it all, how to choose the intercom system for a private house, apartment, office, studio or showroom, but only with the functions that you will need, and you won't need to overpay for some extra functions.
Types of intercoms
Classification:
– Audio intercoms.
– Video intercoms.
By type of screen:
– Color.
– Black and white
By the number of users:
– Multi-door intercoms. Used in apartment buildings.
– One-door intercoms. Used in private homes, offices, warehouses.
IP network intercoms
Wired intercoms are in great demand and popularity, but the trend is leaning more towards wireless systems, which include devices with built-in Wi-Fi unit or working via IP-channels. In wired intercoms, communication between the external and internal panels is carried out through the transmission of a digital signal via a Wi-Fi module. Wireless ones use either the same wireless Internet network, or a local connection (via fiber-optic cable). This means that the intercom can communicate with any device that has Internet access, transfer the recording to a computer or cloud server.
Digital intercoms have extended possibilities with regard to their synchronization with other types of information communications. For example, it is possible to call the emergency services whose numbers are programmed into the intercom. If the number of the service company is programmed in the emergency number, this makes it possible to quickly call for repairs in the event of technical problems.
Your personal selection plan
The first thing to do is to understand why you need the intercom
Most urban apartments will be sufficient for a basic budget model audio intercom, which will allow you to remotely control the front door. To enhance security, you can install a video camera or video monitor on the landing. If it is a private house or an industrial facility, you should pay attention to more expensive devices, which are equipped with a built-in camera and other additional features. For enterprises with a special mode of protection, you should install an access control system and a complete video surveillance system together with the intercom. Devices that provide only sound communication cost many times less than video equipment. Accordingly, the choice must be made on the basis of financial capabilities.
Screen color
If the opportunity to purchase a progressive intercom still is, you need to understand the varieties of such models. You will need to choose between a monochrome or full-color picture. The difference will be visible only at night, because on the black and white image it will be difficult to understand what is shown on the screen. So it is better to give preference to color variants. You should also choose the right outdoor panel for the intercom, because not all cameras support high-definition photography and a wide range of colors.
The size of the display and its resolution
Displays differ in size and resolution. The minimum diagonal is about 3.5 inches. For comparison, modern smartphones have larger screens, which means that it will be very difficult to see who is on your doorstep. Optimal option can be called a 7-inch display for private homes and offices. At times, the diagonal screen intercom can reach 10 inches or more. In this case, the owner will get a perfect and clear image of what is happening in front of his house, apartment or office. Screen resolution depends directly on its size.
Loudspeaker or tube
Even the simplest technique of this type should provide a seamless connection between the owner of the room and the guest who came to him. This can be accomplished with a standard telephone handset or a loudspeaker with a microphone. The loudspeaker works on technology hands-free. The owner of the equipment is enough to press the button to answer the call. Intercoms with this function are becoming increasingly popular, as they facilitate the process of communicating with people who come.
Memory Block
Such an option is quite expensive, which means that models with it are rare. The device with a memory unit is able to automatically take pictures of guests or strangers who are near the entrance to the facility or house. The resulting data is stored in the unit's memory and can be transferred to a computer.  If desired, you can connect motion sensors to the alarm panel, so that when someone is near the entrance, the shooting starts automatically.
Number of channels
Depending on the number of channels, different numbers of door stations or additional equipment can be connected to one intercom. This can be useful in the case of private homes with large areas and multiple entrances. Industrial and private facilities also often use multi-channel devices, connecting them into a single system. For personal needs, only one channel is usually the best option, it is also a much more budget-friendly option.
Lock Controls
Intercoms are designed to control access to an object or room, accordingly, they are required to have a direct relationship to door or gate locks. In most cases, it is possible to control the opening of the gate remotely. There are two types of locks: electromechanical and electromagnetic. The latter are more convenient to use, quiet and inconspicuous.
One of the first questions, which will have to be answered when choosing an intercom, is whether you need the device with video broadcasting or whether a sound connection will be enough. This is the typical difference between intercoms. The other indicators are needed to increase functionality, convenience and ease to use. A less important but possible factor of choosing an intercom is also the design. Today, it is not difficult to find a model with a stylish appearance that fits in perfectly with the interior of your house. Today, digital intercoms are considered the most convenient. Therefore, for those who appreciate the multi-functionality, they are the best option for your house security. In any case, the main criterion of choice is the price of the equipment, because not everyone can afford progressive models with a huge display.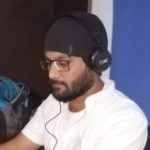 Kamran Sharief
I write about technology, marketing and digital tips. In the past I've worked with Field Engineer, Marcom Arabia and Become.com. You can reach me at kamransharief@gmail.com
Related posts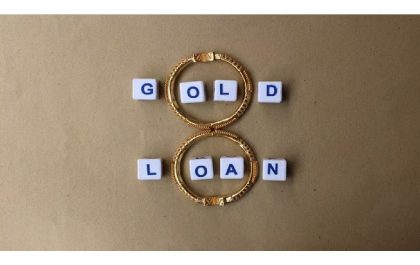 Benefits of Using a Gold Loan Calculator
Are you looking for a convenient way to secure a loan without sacrificing security? A Gold Loan Calculator can provide…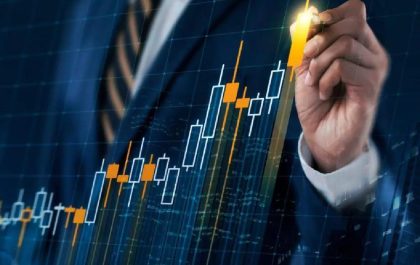 TechBerry Review: A New Way Of Social Trading
From the recent coronavirus outbreak that we just experienced a few years ago, one can learn how important it is…