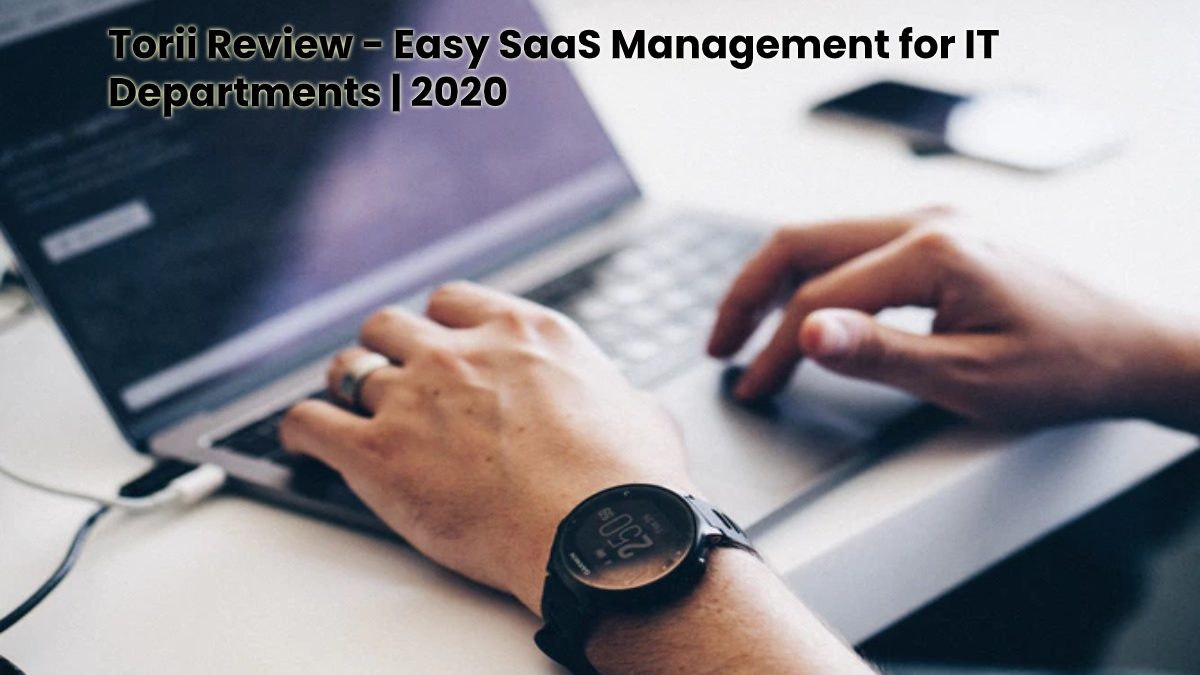 The struggle that IT managers deal with when overseeing a company's software stack is monumental. Depending on the size of the company, line-of-business employees could easily be working with thousands of apps.
If these apps are not indexed and managed in a centralized manner, they have the potential to cause all types of problems, including:
Cybersecurity vulnerabilities
Budget planning blind spots and surprises
Data privacy regulation transgressions, potentially leading to hefty fines
Workflow friction, due to lack of integrations and formatting standardizations.
Given how dynamic the task of managing a company's IT stack can be, problems can arise from almost anywhere.
The good news is, there are tools and platforms that IT managers can use to drastically improve and streamline how they manage their company's SaaS ecosystem. One such platform is Torii, a reliable SaaS solution that helps IT departments manage the company's SaaS toolbox all in one place.
Quick Background of the Company
Torii's "About" page says that the company "was founded to address the needs of Modern IT," a statement which pretty much encapsulates what they do as a company — and how they can help yours.
From a high-level view, the platform aims to help companies manage their SaaS toolboxes from a single place. Instead of them having to manually track the apps used by the company's employees, which has become virtually possible, given how popular SaaS is and how easily adopting a new SaaS app has become.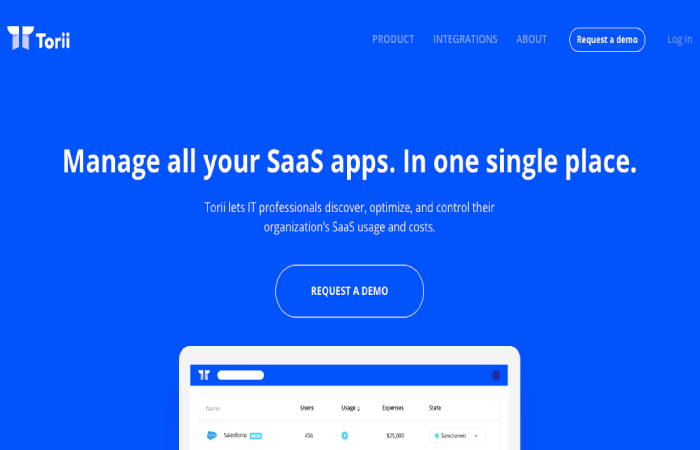 Using Torii, IT managers can simply head over to their dashboards. And be able to see updated views of the company's SaaS landscape with clarity. This allows them to make data-driven decisions to further improve how their stacks, app licenses, and user access processes operate.
Let's take a look at some of Torii's crucial functionalities and how you can benefit from them.
Easy-to-Use and Clutter-Free Interface
Torii isn't the only SaaS management platform in the market. However, in terms of user experience, they sit on the top of the pack because of how intuitive the platform is.
Their menus and functions are placed and grouped together in a practical and logical way — enabling their users to get to the page they need in the least amount of clicks possible.
Here's how Torii's dashboard looks.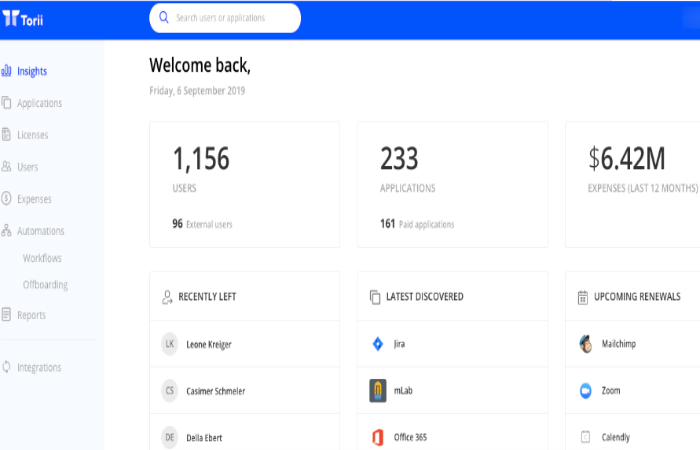 As you can see, the platform doesn't have an overwhelming feel to it, as many enterprise-grade IT utilities do. Despite its many features, even first-time users of the platform can easily figure out where they should click to obtain the information they want.
Quick and Easy Processes
The process of adopting new apps can be a huge time-suck for end-users and IT departments alike. Without a smooth SaaS management workflow in place, someone would have to inform the IT department of every new app. The IT managers would then reply asking for more info, reports would need to be manually updated, budgets reconciled, and due diligence performed.
Depending on the size of the company, the IT department could easily spend dozens of hours each month sorting out. And helping hundreds of employees with the onboarding procedure.
Torii can help alleviate this challenge by helping companies quickly and efficiently run the adoption process with their custom automation workflow features.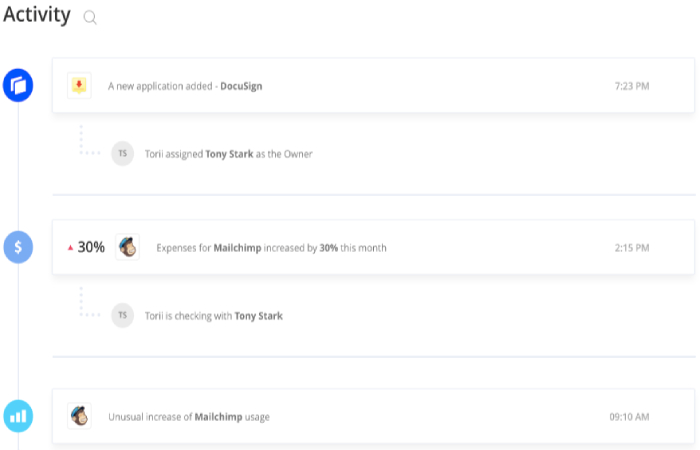 Just because there are countless SaaS app users in your organization, doesn't mean you won't be able to manage them effectively.
Torii's user management features allow IT managers to view the names of any app's users. The number of apps they're using, and the names of these apps.
More importantly, from within the "Users" page, IT can manage any user's access to any app, for streamlined onboarding and offboarding processes. To help companies with offboarding employees and to revoke their access from applications. Torii allows IT team members to revoke access in one click.
This way, the company can ensure that their back doors aren't left open, that their company isn't vulnerable to compliance and security risks, and that they aren't paying for unused licenses.
Get Alerts and Insights
Torii's alerts and insights feature helps companies stay on top of their licenses, contracts. And also, other critical events about their SaaS stacks.
This bit is crucial because when an IT manager is handling and monitoring hundreds of apps. They can easily miss renewing the licenses of certain critical SaaS apps, which can prove to be detrimental to the company's operations.
For example, if an app stops being used by anyone in your company for several weeks, you can set Torii to alert you. So you'll know to consider allowing that license to expire.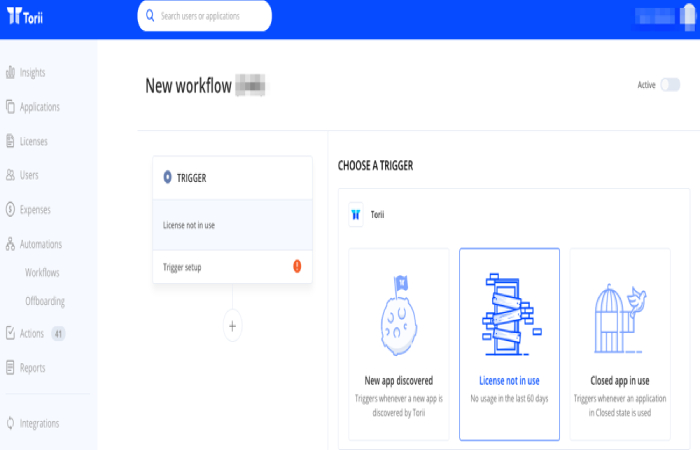 Because the IT managers are getting alerts about up and coming renewals, new expenses. And when new apps are being added, they can keep abreast of what's happening in their SaaS ecosystems. And even trigger the next steps on an automated basis.
Reduce and Optimize SaaS Costs
Making sure that your organization is getting its money's worth on the apps they're paying for is important. After all, if an app's cost outweighs its value, then the company ought to get rid of the app.
Sadly, obtaining this information isn't easy.
For starters, without a SaaS management solution like Torii. The IT department would be hard-pressed to determine how many employees are using a given app. And, how much they're paying just to have the app, or how frequently the app is being used. These details are pertinent to determining whether the app is worth the cost it incurs the company.
With Torii, however, IT managers can access these data points at a glance. You can view how many users are using the app.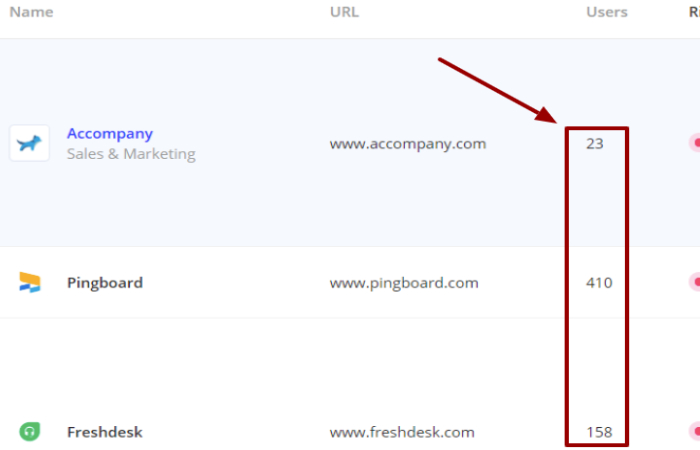 You can also view the amount being paid for the app in the previous months. And even the trend of their expenses for each app.
Torii also gives IT managers an idea of the app's usage.
These are just some of the many types of information that IT managers can get their hands on with the help of Torii. As they view and study the data generated by Torii, they can manage their organizations' app usage and costs better.
The best part is, unlike other SaaS management tools, Torii obtains these details in a privacy-friendly manner. Web browser extensions allow the platform to track the usage of various web apps. In addition, Torii integrates with Single Sign-On identity management platforms like G Suite. That way, when your employees log into SaaS apps using their G Suite identities, Torii can monitor the activity.
Also, if your company is using an ERP or accounting platform, your finance, and IT departments have the option to use a direct API integration. So Torii can automatically import data from credit card statements, invoices, and other transaction records. If that doesn't work for you, another option is to download a CSV file that contains your company's transactions so you can upload it in Torii.
What's Next?
IT departments need not be overwhelmed when managing a company's SaaS stack. With the help of SaaS management solutions like Torii. You can streamline and optimize their SaaS ecosystems, allowing them more time to do other crucial tasks.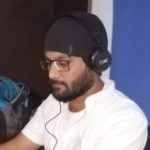 Kamran Sharief
I write about technology, marketing and digital tips. In the past I've worked with Field Engineer, Marcom Arabia and Become.com. You can reach me at kamransharief@gmail.com
Related posts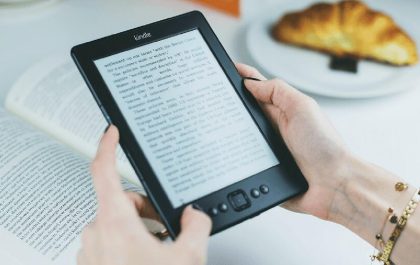 6 Ways to Create an eBook Faster
Discover six transformative methods to accelerate your eBook creation process. Dive into a blend of modern technology and classic strategies…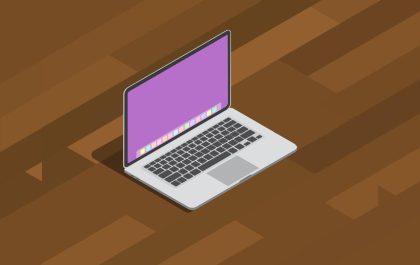 Tips for Choosing the Perfect Desktop Docked Search Utility App
Tips for Choosing the Perfect Desktop Docked Search Utility App In the business world, efficiency is the key to success….