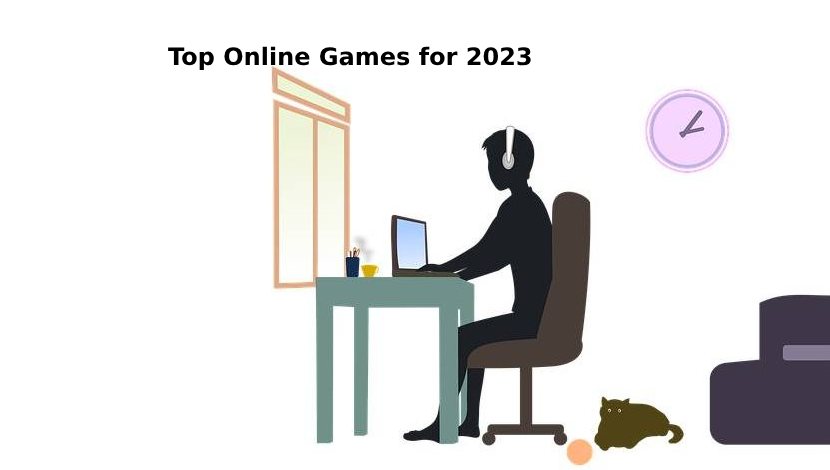 When it comes to competing with your friends online, you'll want to stay ahead of the trend with some of the hottest online games for each new year. In 2022, there's an impressive line up of online games where you can match up against your friends no matter where they live. And to optimize your online gaming experience, you may even want to use your very own dedicated server. Compared to hosting your gameplay on a public server, a dedicated gaming server allows you much more control over your gaming experience.
But which game should you go with first for your 2022 online gameplay? With so many options, it can be a little tricky to know where to start. But don't worry—we've got you covered. Here, we're taking a closer look at some of the hottest online games for 2022 and reviewing how a dedicated server can truly optimize your online gameplay.
4 of the Top Online Games for 2022
Looking for the next great online game? Well, if you don't know where to start for your next online gaming experience, don't worry—we're here to help. Read on to take a look at some of the top online games for 2022.
Minecraft: if you haven't heard of this one, you might be living under a rock. Minecraft is one of the best-selling games ever with millions of active users to this date. Minecraft is a sandbox game where users can build, interact, create, and do practically anything else you could imagine. In fact, that's what makes Minecraft so special. There are no pre-set objectives to this game, which means gamers get to decide. And when you add in your friends, it gets all that much more fun.
Apex Legends: one of the most popular online games for the last few years, Apex Legends has seriously taken the gaming world by storm. Available on PlayStation, Xbox, Nintendo Switch, in addition to Android and iOS platforms, practically anyone can take part in these massive battle royales. This game involves teams stranded on an island hunting for weapons and supplies to prepare themselves for a massive battle until the last player is standing. In 2019, Apex Legends already had 70 million players.
League of Legends: developed by Riot Games, League of Legends is one of the most popular online games. In this game, players must defend their side of the map as a team and then go on to conquer your opponents. While available for free, extra resources and more gaming modes do require some payment.
Call of Duty Mobile: there have been so many iterations in the Call of Duty franchise by now, but they all rely on amazing online gameplay where you can face off against your friends and other players. Utilize strategy with your friends and impressive weapons loadouts for the best Call of Duty experience.
Benefits of Using a Dedicated Server for Your Online Gameplay
Tired of lag, limited disk space, slow performance, or security issues while playing online with your friends? If so, a dedicated gaming server could be the solution for you. Compared to other hosting methods, there's definitely some real benefits to using your own dedicated server. But you should also know that this type of hosting isn't free, so many people may wonder if they really need a dedicated server for their gaming needs.
But check out some of the top benefits of a dedicated server:
Exclusive use of resources: one of the top benefits to having your own dedicated server is that you get an entire server dedicated to your hosting. This means that all the RAM, disk space, and bandwidth will be just for you and your hosting and gameplay. You can also have root access to the server, which means that you can add or remove games and other software and even configure your own settings.
Better gameplay performance: performance is everything when it comes to online gaming. Slow loading times and lag are probably your greatest enemies when engaged in a battle royale or building your own Minecraft universe. With a dedicated server, these issues can become a thing of the past. With top-notch performance and far more memory and RAM, you'll experience blazing fast gameplay that takes all of your online games to the next level.
Enhanced online security: security is essential whenever you're streaming anything online, including your favorite games. But with more hackers online than ever before, the security of your online gameplay should be a priority. The infrastructure of a dedicated server offers you advanced firewalls and even around-the-clock security monitoring. All this means that you can rest easy knowing your data and personal information are secure. Dedicated servers even offer customizable levels of security so you can find the right features for your needs. You can then also determine who is allowed to join your online games for even more control. Just try not to make anyone feel too left out of your amazing new online experience.
Conclusion – Top Online Games for 2022
It's 2022—so why are you still playing your games solo? With such a wide range of online games available, it can be a challenge to know where to begin. If you're new to the online gaming world, be sure to check out Apex Legends, Minecraft, or League of Legends to explore different online games with your friends.
And if you're looking for a way to really optimize your gaming experience, you may want to look into a dedicated gaming server. A dedicated server ensures that you have complete control and optimal performance from your server hosting. No matter your online hosting needs, a dedicated server is the ideal way to fight against lag, speed up your load times, and even improve your overall network security. With cloud hosting, you also never have to worry about local power grid issues and power outages. A dedicated server could be just what you need to take your online gaming to that next level.
Related posts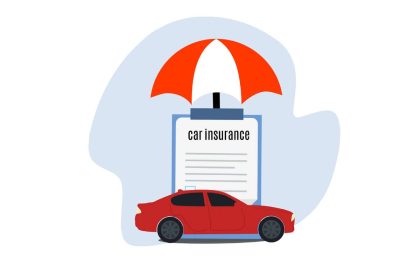 Is Zero Depreciation Car Insurance Worth the Investment?
When it comes to safeguarding your vehicle, insurance stands as a pivotal consideration. Among the multitude of insurance options available,…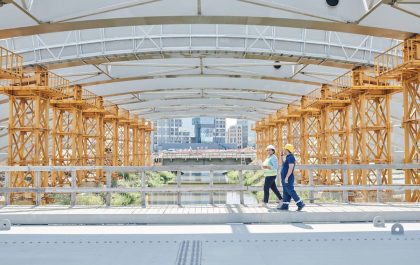 Streamlining Construction Projects with Managed IT: A Game-Changer for Efficiency
In the fast-paced world of construction, efficiency isn't just a buzzword—it's the cornerstone of success. Imagine a world where project…