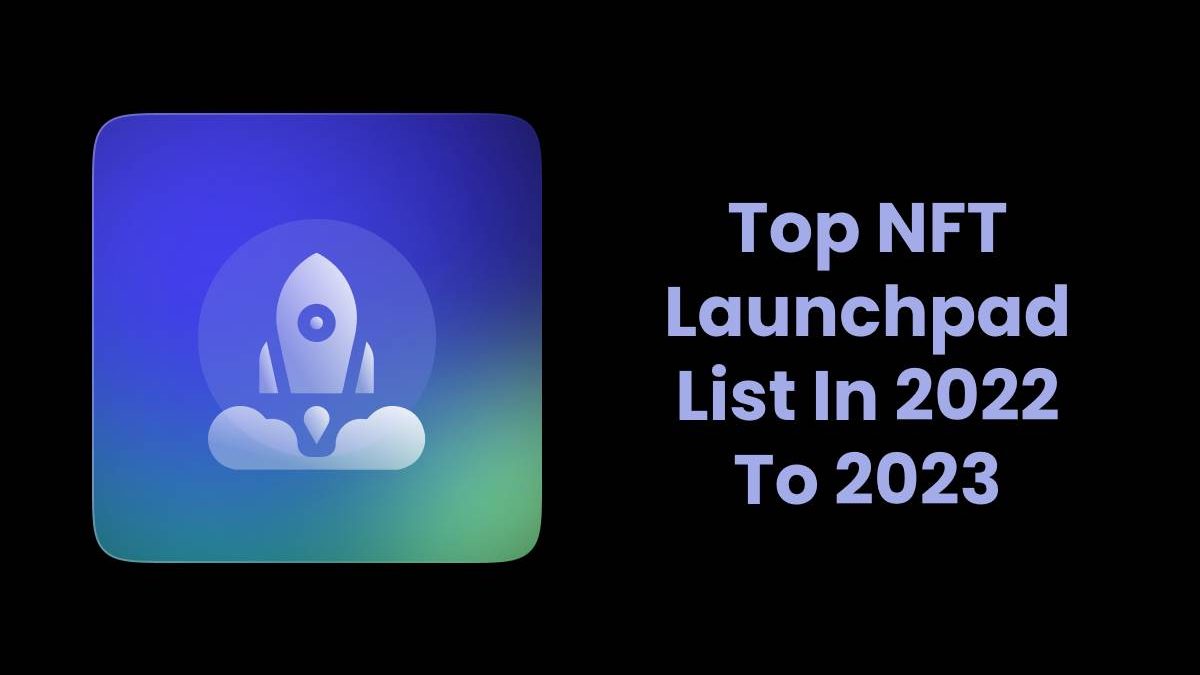 Top NFT Launchpad List In 2022 To 2023
In the metaverse world, NFTs are becoming trendier among investors and businesses. People spend tens of millions of dollars on art, music, and gaming NFTs. With such immediate success, for some artists and NFT sellers, there is a higher interest in virtual assets. From apparel, sneakers, and digital art to virtual real estate, innovators continue to explore different avenues to sell, buy, and trade their talents. Penetrating the global metaverse technology market are NFT launchpads, a platform permitting artists and organizations to launch a non-fungible token marketplace. Let's briefly review four popular launchpads on the market today.
What are NFT Launchpads?
An NFT launchpad is a platform or tool requiring no coding or the need to hire front-end and back-end developers. It supports minting, marketing, building & launching projects, and raising funds.
Advantages of the NFT launchpad include:
Reach international audiences
Offer loyalty rewards
Native token development option
Customizable
Market NFT asset
Eliminates programming costs
Saves time
No-code platform
Launchpad Features
Deflationary NFT guarantees fair distribution of non-fungible tokens.
Staking for holders to participate in NFT sales.
Swaps to deposit NFTs on the launchpad. Users can obtain the ERC20 or BEP20 token derivatives exchanged on different DEXs.
Vaults with high-technology security.
Cross-chain to access the lowest priced NFTs.
List of the Top NFT Launchpads
GuardianLink.io is a platform for assisting companies and creators in launching their NFT environment. The main feature is its AI (artificial intelligence) Spyder technology, Anti.RIP, for security. The GuardianLink.io launchpad launches your project in minutes using a white-label NFT launchpad by GuardianLink. Artists and innovators can quickly publish their works with the click of a button. The platform is behind the success of BeyondLife.club using the NFT launchpad.
NFTLaunch
NFTLaunch is a platform that focuses on launchpad marketing, which shows promising results among its users. Features of NFTLaunch comprise automatic computation of the percentage of donation transactions and the deflationary market. Check out https://www.okx.com/markets/prices to find NFT companies offering cryptocurrency and non-fungible tokens products.
NFTpad.fi
NFTpad.fi is a launchpad for art offering finance decentralization, games, and developed non-fungible token marketplaces to its users. Its feature includes the creation, marketing, and launch of products. It is a platform for creating a new game.
NFTb.io
NFTb.io is a platform perfect for inspiring artists making art in the NFT niche. Start your marketplace and campaigns that meet your needs to sell your artwork or music.
NFT sales skyrocketed by 85 percent in 2020, reaching $250 million. In mid-2021, the high trade volume was over $2 billion in revenue. With expensive costs falling upon creators for minting, NFT launchpad development became a lifesaver. NFTpad.fi, NFTb.io, GuardianLink.io, and NFTLaunch are examples of non-fungible launchpads making a difference in the world of the metaverse.
These NFT launchpads and others have spectacular features and benefits for creators and buyers of non-fungible tokens. A launchpad offers fundraising models, including initial exchange offering, initial coin offering, and initial NFT for vetting NFT creators and projects, conducting sales, and accessing NFTs. Look out for the top NFT launchpad in 2022 to 2023 to launch your non-fungible tokens and digital assets.
Related posts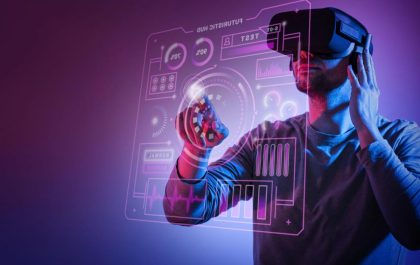 Top 10 Business Tech Trends of 2023
For organizations to succeed in the fast-paced world of technology, being ahead of the curve is crucial. Staying current on…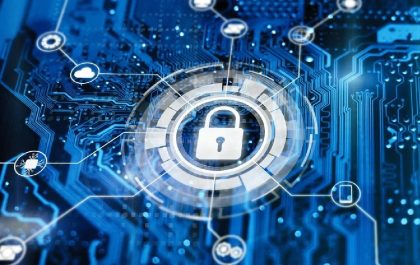 Cyber Security Behind NFTs: Are You Safe?
With the rise of cryptocurrencies, we've seen all kinds of digital assets hit the market. NFTs were a craze a…