Best Desktop Microphone within $50
Product Description
Watch out for gamers, YouTubers, speakers, and podcasters: If you want to record a voice or vocal sequence at home, then you should think about buying a good microphone. Built-in devices are not suitable for professional audio recording. When it comes to microphone technology, the market leader TONOR supplies the right equipment. With this tool, clear tones await you on your next gaming session.
The microphone from TONOR enables perfect sound recordings – either for video editing or communication with friends. The demands on quality and performance are clear – as a player, you want to transmit your voice, be able to record it, and filter out any noise. TONOR, therefore, focuses its modern technology on creating the optimal basis for excellent communication.
Features of TONOR TC-777 Microphone
The TONOR microphone TC-777 has a practical plug-and-play device that enables the device to be set up in no time at all. A USB 2.0 data port ensures smooth transmission quality, with no additional driver software, phantom power, or sound card required immediately after installation. The TC-777 sets up practically by itself – simply folding out the three-legged stand and adjusting the pop filter position, and the plug-and-play module can do its job.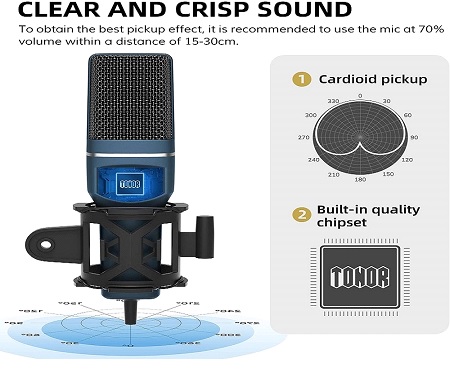 The high-quality microphone capsule with typical cardioid characteristics guarantees the best sound quality and ensures precise and reliable recordings. If the TONOR TC-777 microphone is required at different locations, the stand can be easily folded and transported without assembly.
Few are the best sound card reviews we will talk in this article.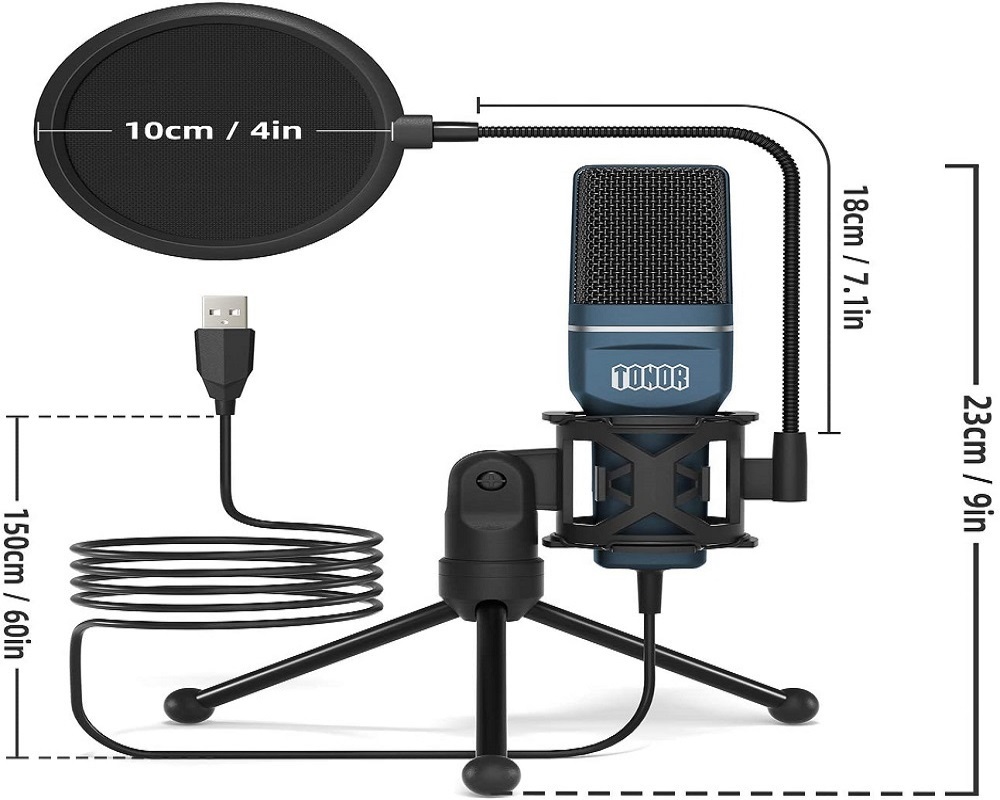 The all-in-one microphone set contains everything you need as a fan of clear tones. In addition to the foldable tripod, the microphone spider reveals maximum ease of use. The elastic suspension is designed so that the TC-777 can swing freely and does not touch the microphone stand.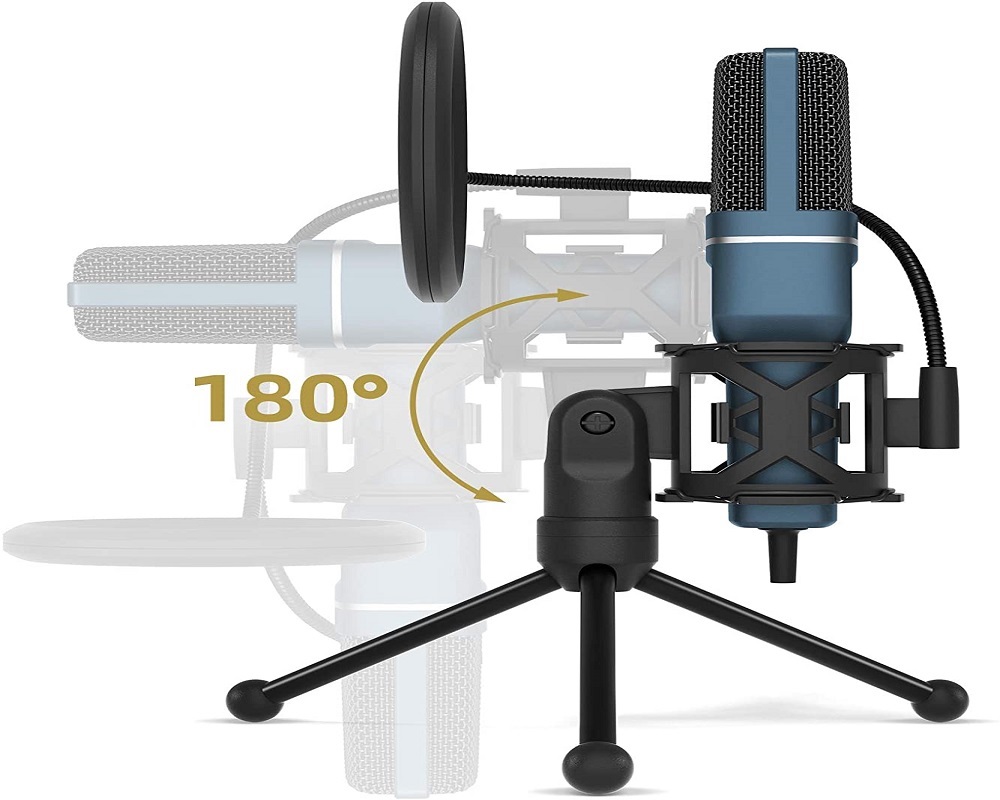 This decouples the device from structure-borne noise and any noise, and vibrations in the microphone environment are absorbed. While the microphone is in the center of the spider in a padded metal ring, flexible and elastic rubber bands ensure optimal hold.
Pros and Cons of TONOR TC-777 Microphone
Pros
Excellent sound quality, enough for daily use
1 kHz and 16-bit sampling rate
Signal-to-noise ratio is 56 dB
Professional equipment
Communication requirement in gaming
Compact size and good appearance
High cost-performance, only $39 for a complete mic set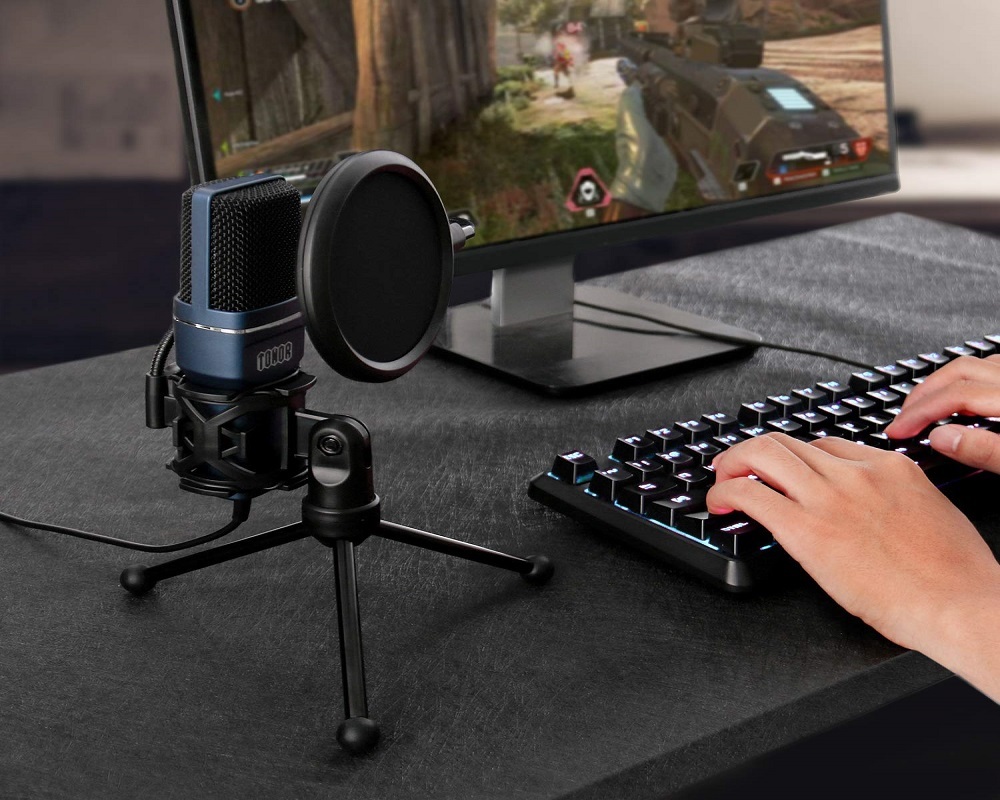 The TC-777 microphone with USB is suitable for use on desktops, laptops, and PS4 can be easily installed using the plug-and-play module and is ready for use just a few seconds after automatic detection.
TONOR microphones are also compatible with Mac OS, Windows, and Linux. The external device is completely flexible and can be used anywhere. The microphone spider reduces all resonant noise and sound noises that can occur with every sound recording on the housing. TONOR also scores with a particularly elegant design in black and blue and conceptually creates an ideal basis for numerous shooting situations.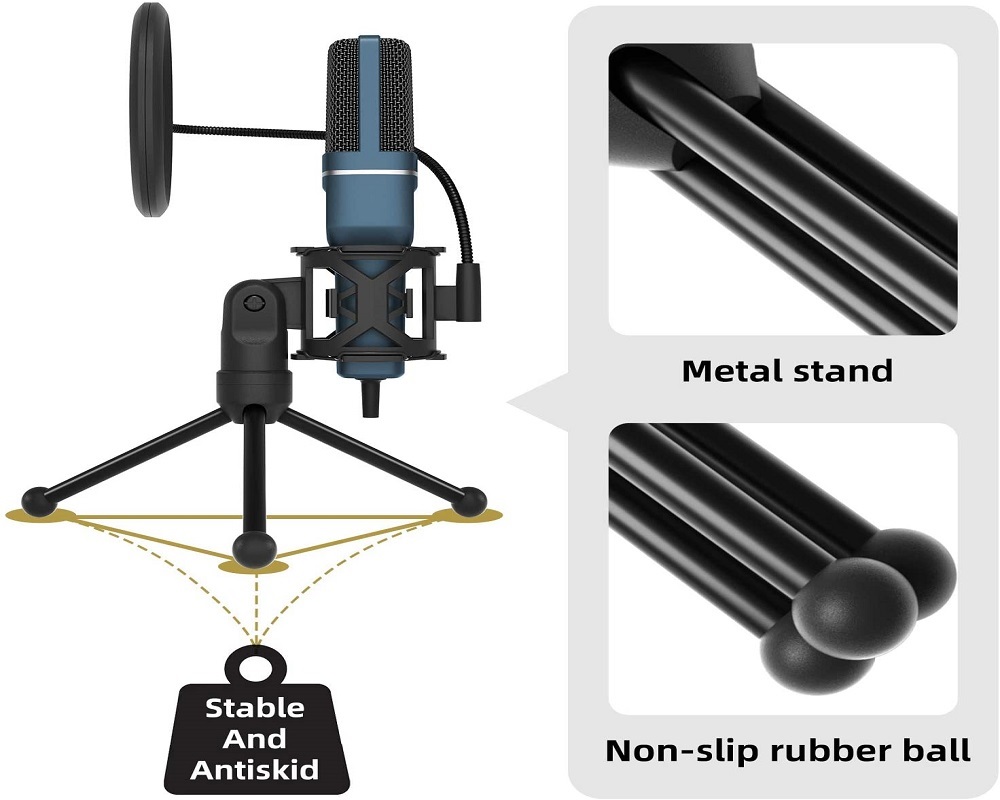 Thanks to the intuitive operation, you can start right away and start producing your audio material. With the included USB cable, the TONOR Micro can be connected to the computer quickly and easily. An open-cell foam serves as pop protection to reduce noise to a minimum. While windy conditions are not necessarily to be expected in gaming, the low-frequency sound components present in every voice are reliably removed from the sound image. As a thoroughbred gamer, you easily mount the 5/8 inch thread directly on the microphone stand, so that you always have sufficient freedom of movement during your recordings.
Cons
USB cable length is just 1.5 meters
The tripod stand on the table, unable to pull the microphone near to the mouth
The sound quality is good, but there will be a slight noise floor at high volume
Comparison Review of TONOR TC-777 Microphone with Expensive Microphones
TONOR TC-777, An affordable alternative to the Blue Yeti microphone
| | | |
| --- | --- | --- |
| Compare Item | Expensive Mics | TONOR TC-777 |
| Price | Over $100 | Only $39.99 |
| Function | Multi -Functional | Single-functional |
| Accessories | Few | Tripod, shock mount, pop filter |
| Sound quality | Very Good | good for non-professional |
| Cost-performance | Low | Very High |
Comparison with Blue Snowball
| | | |
| --- | --- | --- |
| Compare Item | Blue Snowball | TONOR TC-777 |
| Price | $69.99 | $39.99 |
| Accessories | Tripod | Tripod, shock mount, pop filter |
| Recording Quality | Good | Good |
| Keyboard noise | Yes | No |
| Cost-performance | low | High |
Conclusion
TONOR offers the best solution for aspiring, creative gamers waiting to come out and be noticed. The TC-777 microphone has created a perfect balance to provide excellent sound quality. Professional recording devices from TONOR help to improve your performance in the audio experience.
The company stands by its passion for uncompromising sound quality based on the practical expertise of generations. His deep understanding of what makes good sound is the essence that drives an entire industry's market leader. With the TC-777, TONOR quite rightly strives to be the leading microphone brand in the world.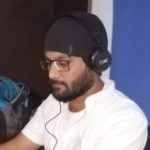 Kamran Sharief
I write about technology, marketing and digital tips. In the past I've worked with Field Engineer, Marcom Arabia and Become.com. You can reach me at kamransharief@gmail.com
Related posts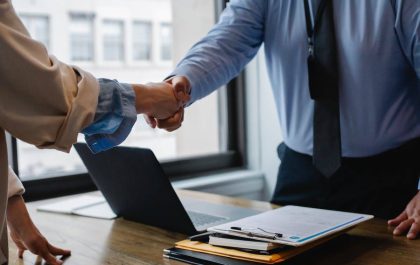 Things to Keep in Mind While Choosing a Corporate Travel Agent
Businesses that require regular employee travel must be careful to select the best corporate travel agent. By effectively managing all…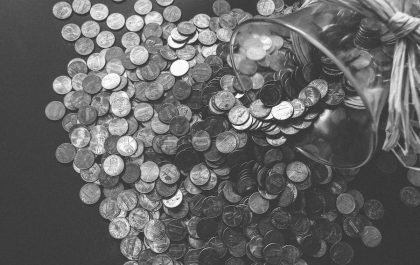 Why Saving Money May Not Always Be the Best Choice
You place your bets at Google Pay bookmakers, but there's that lingering feeling that you could allocate this money for…