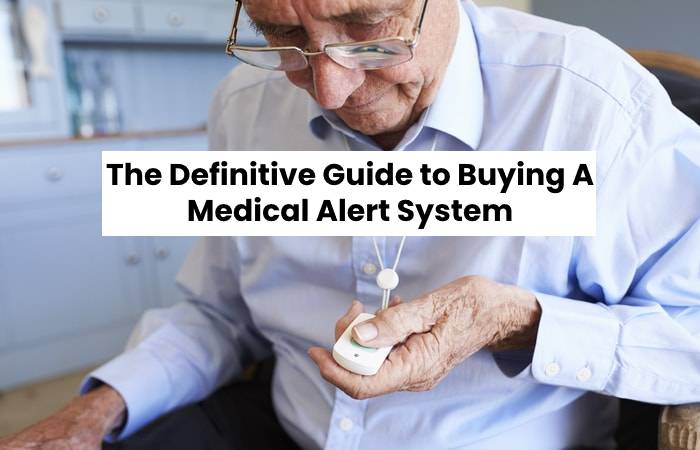 Shopping for a suitable medical alert system for your particular needs can feel like looking for a needle in a haystack. After all, there's a wide variety of devices to choose from. Medical alert systems can be grouped into two major categories: mobile and home-based systems.
There are many companies that provide advanced alert systems for seniors and sick patients, including Medical Guardian and Aloe Care. Gladly you can try a life alert device and assess whether or not it works for you.
Features of a good medical alert system
If you're currently in the market for a reliable medical alert device, there are several features you should look out for when making your pick. These include:
Rapid medical response: your preferred system should be equipped with an emergency button that triggers a distress signal once it's pushed. In addition, your healthcare provider should dispatch an ambulance team to your loved one's exact location whenever they press that button.
Health monitoring and reporting: this feature tracks people's health vitals and transmits them to the caregiver or healthcare provider. Frequent monitoring is essential when taking care of senior citizens because it helps doctors to examine patients' health over a period of time and take the appropriate measures to improve their wellbeing.
GPS tracker: if your loved one suffers from Parkinson's disease, Alzheimer's or another medical condition that may trigger dementia, then it's essential to get them a medical alert system with a GPS tracker. This device will provide the precise location of your friend or family member whenever they leave the house or wander into the city. This way, you'll know where they are at all times.
Here's a definitive guide to buying a medical alert system:
1. Consider the costs involved
Investing in a medical alert system isn't as expensive as most people think. The cost of buying a home-based system could vary between $20 and $50 per month depending on your preferred features. Mobile alert systems, on the other hand, cost a bit more because they're equipped with cellular coverage, GPS monitoring and other bespoke services. Before purchasing a medical alert system for yourself or your loved ones, make sure you get three or more quotes from different companies and choose the package that provides the best value for money.
2. Assess the patient's range of mobility
It's also important to evaluate your loved one's level of mobility before acquiring a medical alert system. Can they walk around with ease or are they homebound? Mobile alert systems are best suited for senior citizens who suffer from Alzheimer's or Dementia as well as those who regularly leave their homes all by themselves. Home-based systems, on the other hand, work best for those individuals who live alone or with a caregiver. Ensure you find a device that meets most of your expectations.
3. Ensure you get 24/7 monitoring and 911 services
Medical alert systems come equipped with accessible help buttons that send a distress signal to someone's healthcare facility of choice once they're engaged. When choosing an appropriate device for your friend or family member, check whether they offer round-the-clock health monitoring. The best alert system should be able to track a patient's heart rate, blood pressure and other vital health markers at all times. In addition, they should offer an automatic fall detection sensor that alerts your caregiver whenever you slip and are unable to press the help button. Some add-ons that could also come in handy include a GPS tracker, a lockbox and an environmental sensor that detects carbon monoxide poisoning and other ambient hazards.
4. Request for installation and maintenance
Installing a medical alert system is a relatively easy process that can be performed by just about anyone. However, medical equipment varies from one manufacturer to another. Setting up some of these devices requires ample technical knowledge, especially if you haven't researched the product beforehand. If you suspect that you'll need help installing your medical alerts system, don't hesitate to contact your provider. It's vital to source your equipment from a respectable company that provides exemplary customer service and impressive after-sale services, including regular system maintenance.
Bottomline
Our ailing relatives and senior citizens need all the love and support they can get. Buying a good medical alert system not only eases the burden of caregiving but also ensures that your loved ones have complete access to emergency 911 services at the push of a button. When followed keenly, the tips discussed above will help you choose the best medical alert system for your distinct needs.
Related posts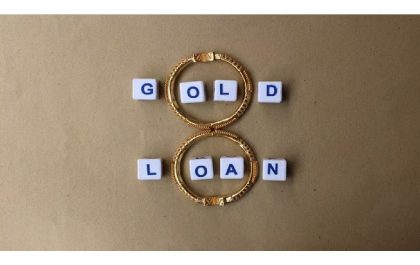 Benefits of Using a Gold Loan Calculator
Are you looking for a convenient way to secure a loan without sacrificing security? A Gold Loan Calculator can provide…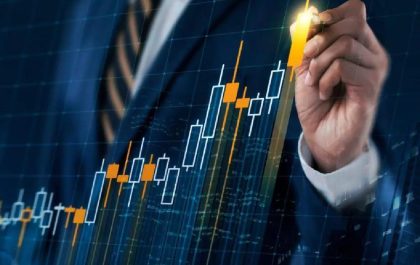 TechBerry Review: A New Way Of Social Trading
From the recent coronavirus outbreak that we just experienced a few years ago, one can learn how important it is…