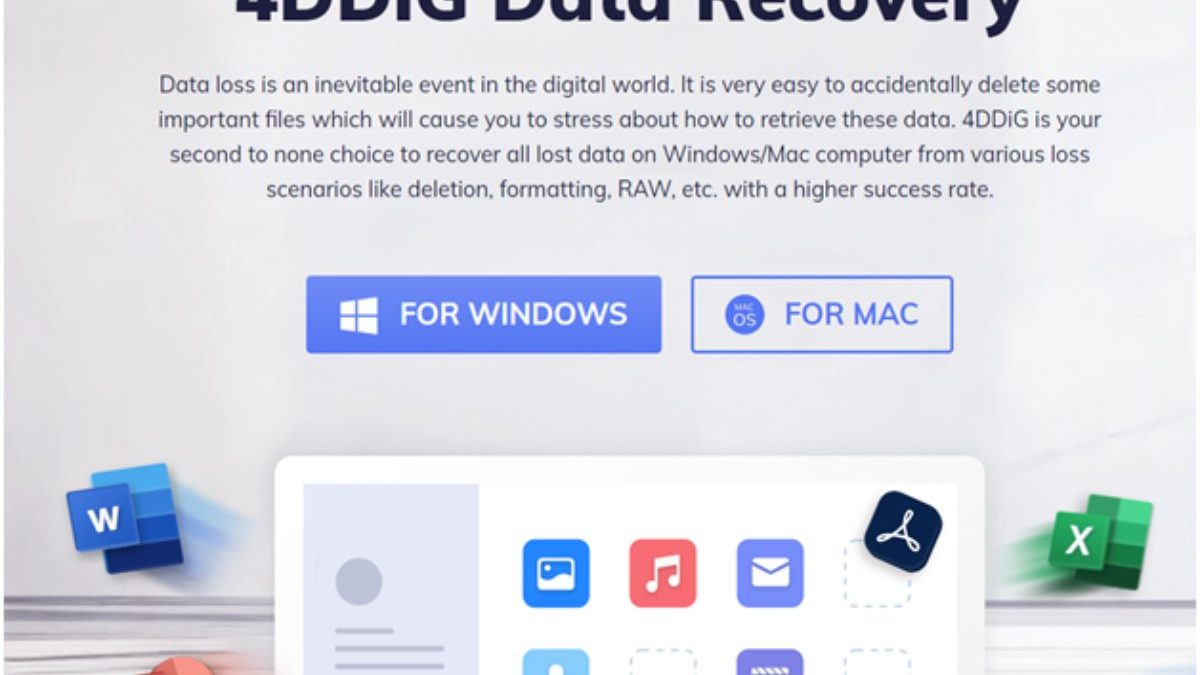 Recover lost or deleted files from any storage media with Tenorshare 4DDiG.
Losing important files, pictures, videos, or data is no fun. It made us all anxious, frustrated, and stressed out, which is even worse when we don't have a backup and the same file is desperately needed. This creates panic and makes you appear irresponsible in front of seniors, clients, and customers.
If you know what I am saying or are in a similar situation, don't panic. There is a way to get those lost or deleted files back. With Tenorshare 4DDiG, the best recovery tool, you can recover all lost or deleted files from your computer and external hard drive.
Before we go through the details, here's an overview of the best data recovery solution from Tenorshare. Known as 4DDiG, this data recovery software has robust and advanced features. The product helps to recover files that were accidentally deleted, lost by a cyberattack, or the hard drive was damaged. It also shows a preview of the scanned files and can be used by both Windows and Mac users.
About Tenorshare
Tenorshare is a multinational software company founded in 2007 that makes too many award-winning, high-quality, branded software products. We only recruit the most experienced builders to produce high-quality products.
Tenoshare 4DDiG provides data recovery, device content management, system repair, password recovery, and other convenient solutions for cell phones and computers to their users. And, you can download, free download tenorshare 4DDiG.
Nowadays, the products and services offered by Tenorshare are more dependable than any other company and are trusted by over 10 million users around the world.
Pros and Cons of Tenorshare 4DDiG
Pros
Easy to use user interface.
Different data recovery modes to recover data lost due to the situation.
Fast scan and recovery of lost files.
Compatible with Windows and Mac.
Efficiently scan external drives to recover lost data.
It doesn't interfere with the operation of any other program.
Cons
There is no option to scan individual folders to recover data.
Recovering files larger than 3 GB is difficult.
Features of Tenorshare 4DDiG
1. Recovering data that has been lost for any reason
Tenorshare helps recover data from damaged and damaged hard drives, files lost due to virus attacks, and even information deleted from Recycle Bin.
2. Recover files from any storage medium
The 4DDiG recovery software helps to recover lost and deleted files from various devices. Be it a formatted storage device, external hard drive, USB drive, or internal hard drive, and the tool will scan everything and help restore data. With the Deep Scan option, users can easily scan all partitions and rest assured that they have all the lost files.
3. Restore media files
The data recovery tool helps to recover audio, video, photo, and other media files from damaged storage media. You can restore pictures and videos directly from digital cameras. In addition, Tenorshare 4DDiG can repair and restore corrupted or damaged photos and video files.
4. Recover different types of files
Whether Office documents, archives, RAR / ZIP, or system files such as NTFS / FAT, 4DDiG helps to restore them all.
5. Preview of the scan results
To make the recovery process easier, you can use the recovery tool to preview the files. This will help you make better decisions and restore only the files that you really want to restore.
6. Stop and resume scanning
No problem if you have important work to do and don't want to leave the system on when you're not there. Stop scanning and resume later whenever you want.
7. File filter
Search for missing files by date and enter the file name or search for the file name using the search bar. This helps save a lot of time.
How do I use 4DDiG data recovery software?
Using the 4DDiG data recovery software is a three-step process.
1. Download and install the data recovery software.
2. Launch the tool> select the location to search for lost data.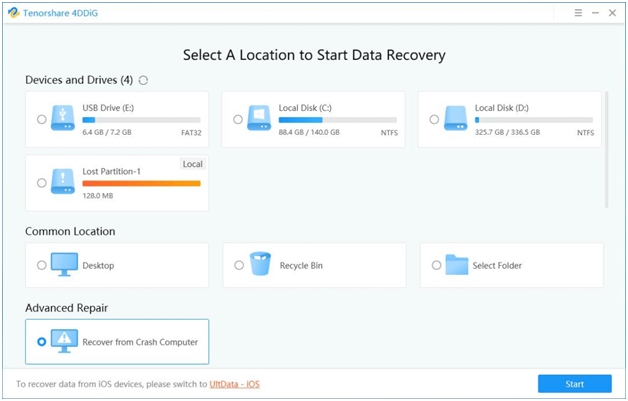 3. Preview the scan results
4. Select the files to restore> select the location to restore the files to and press the recover button.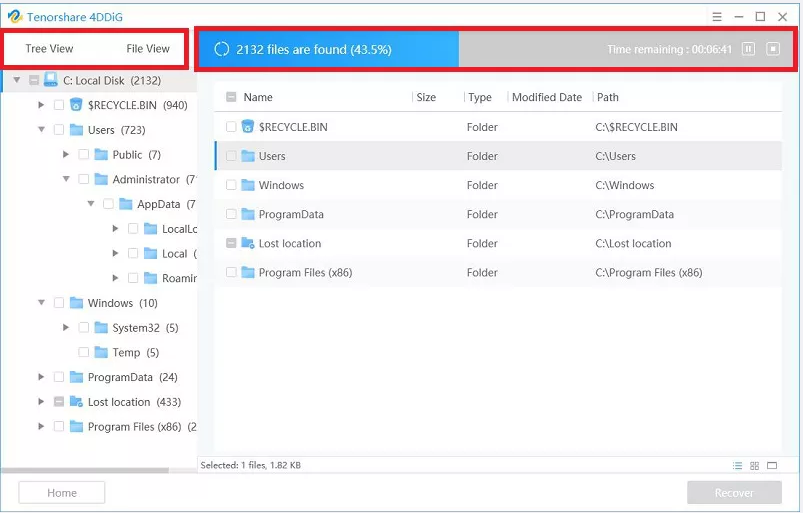 What Makes Tenorshare the Best Recovery Tool?
Tenorshare 4DDiG shows the temperature and status details of the connected devices. Hover over the drive to view it on the recover from the screen, and you will get all the details as shown in the image below: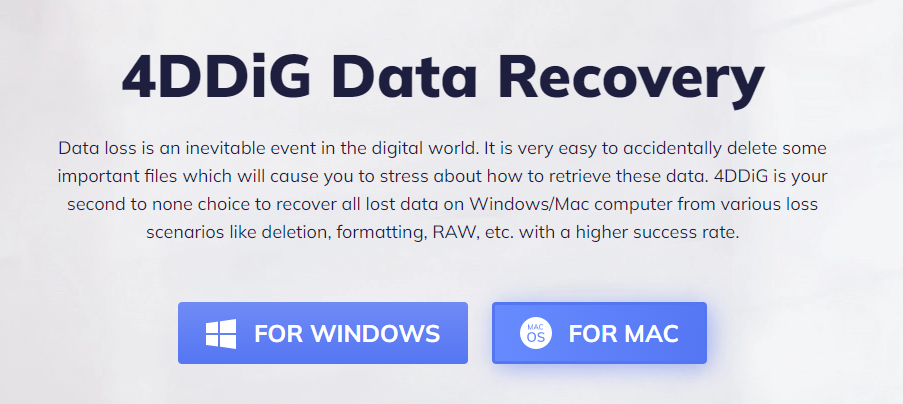 It helps to scan the encrypted drive with BitLocker. When you try to scan a locked drive, the tool will prompt you to unlock the hard drive and start the recovery process.
Deep scan option to thoroughly scan a drive and find data it couldn't find during the quick scan.
Summary
In summary, we would like to say that the tool is worth a try. By using it, you can recover a wide variety of files that have been lost for any reason. It also lets you preview files before restoring them, saving time and space by restoring only the data you need to the hard drive. If you are looking for a wide-ranging tool to recover any type of data, Tenorshare is the option for you.
We hope you find them helpful information and try this tool. Hope to hear from you about the tool and how it helped to recover lost or deleted files.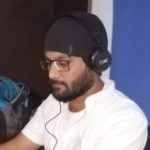 Kamran Sharief
I write about technology, marketing and digital tips. In the past I've worked with Field Engineer, Marcom Arabia and Become.com. You can reach me at kamransharief@gmail.com
Related posts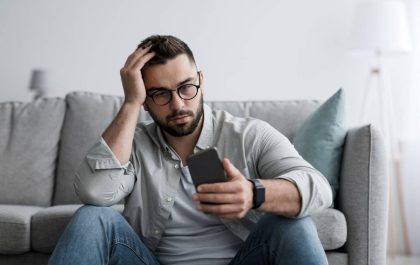 Exploring Data Collection in Mental Health Apps: Is Your Privacy at Risk?
Intro In this article, we will dive into the data collection practices of mental health apps. We will discuss what…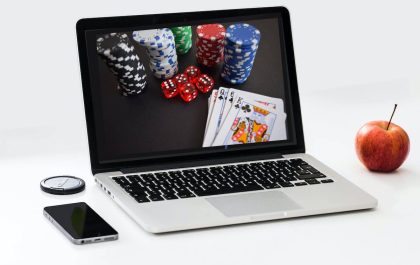 Growth Factors for Online Casinos in 2024
Everything is evolving right now, and that includes the virtual casino industry. This dynamic and expanding sector aims to provide…