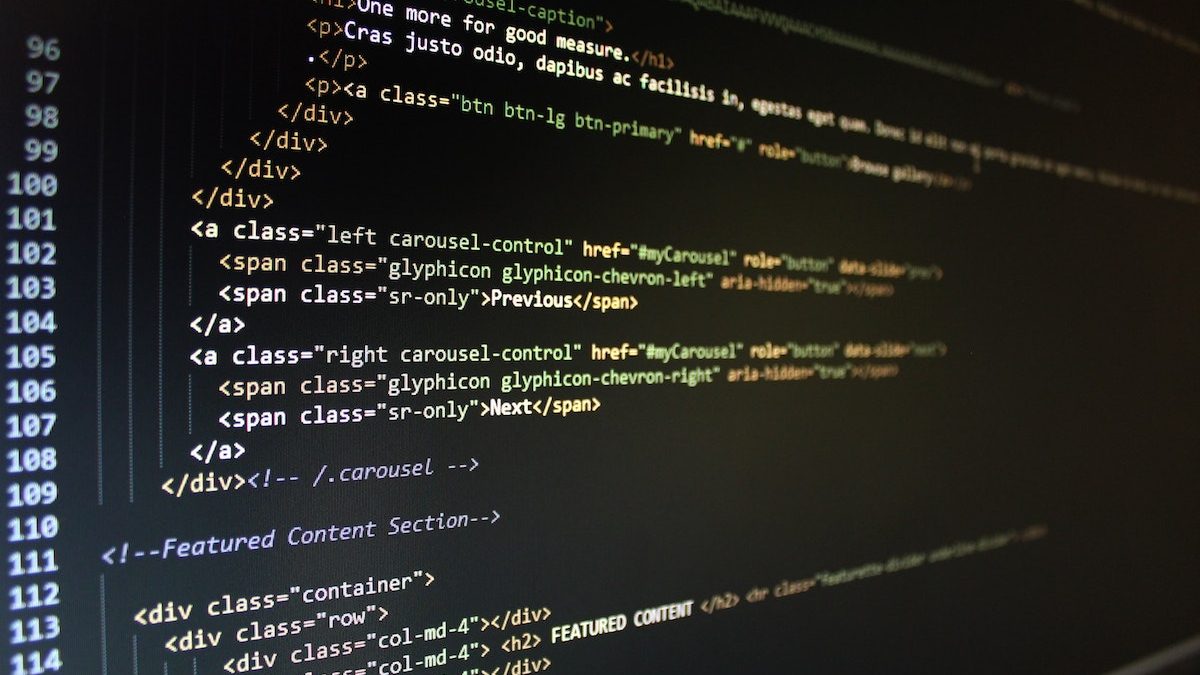 The fiction we read in novels and watch on television is starting to become reality with the aid of modern technologies. One of the innovations is augmented reality. Holograms are starting to surround individuals in the actual world, offering a fresh perspective that goes beyond entertainment.
For example, an excellent tool for corporate growth is augmented reality. A lot of industries (such as business, gaming, healthcare, and the military) use augmented reality to address complex issues. This article will analyze the online technologies and technology trends that are emerging today and are likely to become mainstream by 2023.
Top technologies in 2023
Let's look at the technologies that are currently in use and that will be popular in 2023. People will be able to launch new firms, expand already-existing ones, and leverage developments to make new advances in every area of activity, from business to medicine, with their help.
There are many areas of web technology on the market to explore. To choose the right area, it is important to consider different preferences, to understand whether this or that direction will be in demand in a few years. So, find out the top web technologies that will still be in use in 2023.
Augmented reality and artificial intelligence
There are two ways in which this kind of symbiosis already exists and works flawlessly: the availability of facial identification software and the physical environment required for augmented reality.
Innovative solutions can be offered to individuals by combining AR and AI. The effectiveness of augmented reality is improving with the help of artificial intelligence.
Despite the two technologies' differences, they complement each other effectively since augmented reality is necessary. AI makes the operation as simple as feasible and increases the accuracy of the work compared to human-only models. Algorithms are required to understand all the sensors.
As an illustration, have a look at Clip Drop, an application that enables users to quickly turn objects from real-world situations into 3D for usage in computer programs. The import of data into meta-universes can be done via similar scanning. Large businesses will be able to enhance and simplify the process of delivering products to the target audience through a virtual trial series with such a development.
The SketchAR app's automated design, which demonstrates a fantastic integration of AR and AI applications, is the next example of a trend. It makes drawing in AR simple, but users can also use AI to sketch. When designing objects in three dimensions with the real world as the starting point, it is simple to use. If the technology is completely embraced, in 2023 AI will be capable of designing specific products and building structures that will be utilized in the real world.
Cross-platform augmented reality
The main focus of augmented reality developers is cross-platform apps. These apps are of great quality if they are developed correctly, though they are not yet as good as native ones.
Cross-platform apps are simpler to code, which might significantly speed up market adoption. Performance might deteriorate at the same time. If the program itself does not require high performance and the application is less functionally complex than the native one, cross-platform is an appropriate option.
With an online shop, 90% of all tasks are platform-independent, so there's no need for maximum performance. If the product preview module in AR is straightforward, choosing cross-platform AR is a suitable solution.
React.js development
React.js development will be a popular solution for web application creation in 2023. More than 9 million websites have applied the trend and the popularity is only growing. This is due to the following reasons:
Great set of tools.
Stability in operation.
Easy modification of individual elements.
Ease of application testing.
Reduced page load time.
Works with heavily loaded systems.
Through React, engineers can work on a single code while maintaining the overall structure of the application. The design is modular, so the code is easy to maintain, and flexibility reduces maintenance costs. With this technology, developers can change certain elements without touching other components. The framework is versatile, and easy to set up, and with it, multifunctional interfaces are made, improving the user experience of the resource.
Motion interface
A trend is entering into web product design. Statistically, about 50 percent of website and app users categorize design as an important component of their brand. Web design isn't just about designing with pictures, it's about having a clear, responsive, and usable interface that your target audience will love. Motion UI, when applied correctly, will quickly increase conversions.
Chartbeat research has shown that a person needs 15 seconds and if the website is not appealing, they leave. Motion UI is a good tool for attracting and holding the attention of users.
With the technology, it's easy to create and customize animated website interface details. It is possible to work with:
modular scrolling;
background animation;
charts with animation.
The set of tools helps to create a unique design, attracting, and entertaining users. At the same time, it improves the site's search engine ranking. Motion UI is another trend among web technologies for 2023. It simplifies and speeds up work on the user interface.
Progressive web applications
The most popular web development course for 2023 is PWAs. These apps combine the complete capability of a mobile app with the capabilities of a website. The work is carried out outside of the browser and engages with the user like a "native" program.
PWAs will be on trend in custom software development in 2023 for several reasons. Both consumers and business owners will benefit from employing the technology.
PWA development offers these advantages:
Reduced support and development costs.
Faster time to market.
Easy distribution.
Devices' memory savings.
High operation speed.
Offline mode.
Improved audience engagement, and excellent conversion rates.
Maintenance and updates run smoothly.
According to Ericsson, worldwide mobile traffic would increase by 4.5 times in 2026 compared to 2019. This suggests that more people are using mobile devices to meet a variety of demands. Additionally, by 2026, 5G will account for more than 54% of all data transfer, paving the way for the expansion of mobile services.
Working with PWAs will enable many businesses to compete in the modern world, and applications will advance. The user experience and user interface (UX/UI) design are key components in PWA development. Innovative online apps should strive to resemble native software as closely as possible, with a simple UX and a stunning design.
Augmented reality (WebAR)
A new capability for 2022–2023 is augmented reality. Smartphones, education, healthcare, and video games all use it. By 2024, AR, VR, and MR will generate $300 billion in global revenue, a tenfold increase over what it does now, predicts Statista. Customer interaction will be enhanced by such technology.
The name WebAR refers to the fact that modern features may be accessed directly on a website using a browser. The key advantages of e-commerce are:
Reduced service time.
The ability for audiences to try on products before they buy them.
Improved user experience.
Tangible online purchases.
The innovation enables the creation of a virtual lounge, and an exhibition, and gives the customer the impression that they are interacting in a physical store. At Amazon Corporation, augmented reality (AR) enables buyers to visualize how furniture will appear in space, enabling them to match any style and feel confident in their choices.
Shopify has added a solution that makes it possible to make a 3D model of an item so that the customer can view a realistic version of it before placing an order. AR/VR bridges the gap between the real world and the digital world, and in 2023 mass adoption of the technology will succeed in improving the service experience.
The Internet of Things (IoT)
With the internet, almost every area of people's lives has changed – education, management, healthcare, and other areas, among them trivial communication. Almost 94% of the population uses the web every day, and many businesses are increasingly going digital. This is how the Internet of Things came about – the ability to connect appliances, home, and wearable devices to the internet with access via the phone.
IoT is a powerful trend for 2023 in web development, as all devices connected to the IoT form a constant transmission of information. Companies, given this fact, can provide their services for instant interaction with customers, forming a personalized experience.
A good example is the Google Nest speaker. It is a smart IoT gadget that people use as multimedia, alarm, light, etc. All commands are done by voice. IoT is the fastest-growing web development technology.
According to Statista, by 2025 the number of people connected to the IoT will be 38.6 billion. The technology has several pluses:
Guarantees the collection and distribution of information without depending on the volume of data.
Produces accurate, error-free results that have no latency.
Security and support.
In 2023, a number of the trends described have the potential to change the way corporations and customers interact. The article presents cutting-edge technologies and techniques in web development that increase user engagement. By leveraging today's trends, websites and web app development services will remain competitive by delivering a better user experience.
Related posts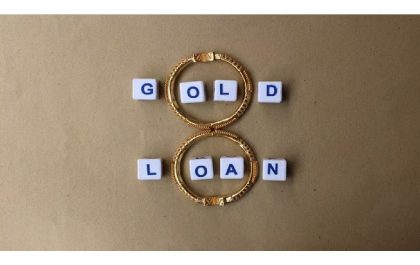 Benefits of Using a Gold Loan Calculator
Are you looking for a convenient way to secure a loan without sacrificing security? A Gold Loan Calculator can provide…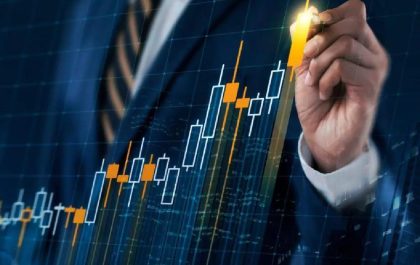 TechBerry Review: A New Way Of Social Trading
From the recent coronavirus outbreak that we just experienced a few years ago, one can learn how important it is…