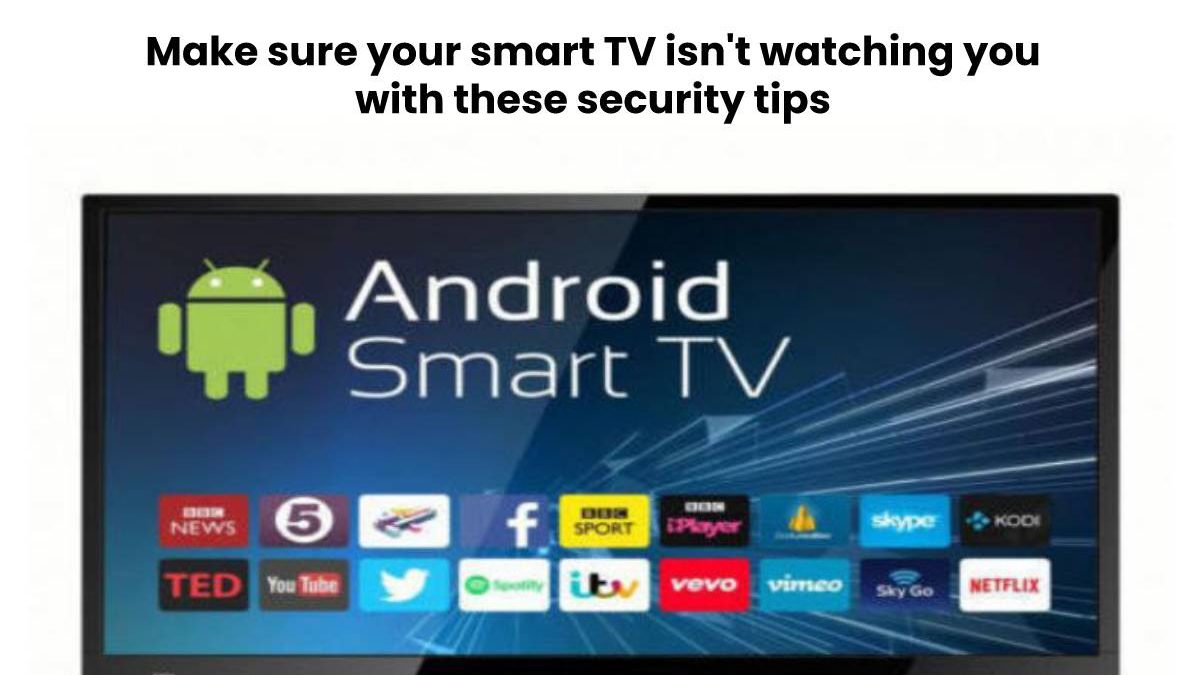 Smart TV Security Tips
Today, TVs are highly evolved machines capable of accomplishing tasks you'd associate with a computer. Further, with technology getting smarter, televisions now offer personalized services. In other words, with automatic content recognition, smart TVs have the capability to tailor content, even ads, to your likes and dislikes. On a certain level this sort of interplay between the device and viewer is desirable: think of the valuable 'recommendations' you get that facilitate seamless, relevant viewing.
On the other hand, with the relationship between your TV and you no longer being unidirectional, the question of security also becomes pertinent. Data collection means lack of privacy and hackers could access your microphone and camera to get an audio-visual sneak-peek into your world. As a result, you need to be on guard against your smart TV spying on or watching you.
To ensure that your smart TV isn't able to do so, consider these 7 tips.
Pull the plug on the internet connection
Since privacy risks and security threats are internet-linked, one way to circumvent issues is to unplug internet cables and disable Wi-Fi connectivity. This, however, reduces the functionality of the device and makes viewing inconvenient too, as you'd have to restore these connections each time you turn on your TV.
Go through privacy settings carefully
If you are worried by your TV spying on you, in terms of data collection in particular, remember that you have a choice to agree or disagree to the terms during setup. What you should do is uncheck data collection, wherever possible, and pick the most restrictive terms. If you have already set up your TV, to opt out of data sharing, going to your device's settings panel or menu and uncheck the option.
Cover your smart TV's in-built camera
The TV's camera is technically a gateway to your living room, and should a hacker gain access and permissions, your privacy could be heavily compromised. So, whenever you aren't using your TV's camera, consider covering it. This is a simple and cost-effective solution. Remember, if cloth is inconvenient, a piece of masking tape works just as well.
Disable the TV's microphone
The microphone is similar to the camera, and if you want to tamper-proof this area too, consider disabling the microphone's functions. However, this will result in giving up on voice recognition. So, a good middle approach is to tweak microphone settings to restrict access.
Update your TV's OS at regular intervals
Dated software is a threat to privacy. Given the fact that from time to time manufacturers roll out updates security patches and bug fixes to plug loopholes and better your experience, always prioritise them. While you may not like waiting for new software/firmware to download and install, these updates are key to maintaining your privacy and security.
Purchase a software solution
If your internet activity includes avid browsing and unchecked downloading of apps, then it's best that you install a third-party security solution as well. This is because these offer protection against malware and viruses, and help secure your TV against malicious  cybercrime attempts.
Consider VPN and router-level precautions
Setting up a Virtual Private Network, by using a strong password and enabling encryption, is another way of securing your connection and increasing anonymity. Safeguarding your router's credentials also keeps other devices within the network guarded.
Another approach is to pick your TV with care. Instead of choosing a generic smart TV, pick a Sony TV or Samsung TV as these are top brands that are known to offer quality TVs with ample privacy settings. For instance, here are two models that you can consider.
Sony X95G 4K HDR Smart Android TV
This Sony TV belongs to the leading X95G series and is available in 55-inch, 75-inch and 85-inch variants. It has a 4K HDR LED screen that gives you vibrant, life-like picture quality and supports Dolby sound and vision too. Additionally, it has smart connectivity features courtesy of Android TV that give you a robust, cutting-edge viewing experience.
Its Sound-from-Picture Reality, in tandem with Picture Processor X1™ Ultimate, provide you with an immersive, realistic entertainment experience. It also comes with a plethora of connectivity options such as HDMI ports, 3 USB ports and a set of input sockets. You can easily connect the TV to the internet through Wi-Fi or Ethernet and access popular OTT platforms like Hoststar, Netflix and Amazon Prime.
Samsung The Frame TV
The Frame TV from Samsung TV has a 55-inch QLED display that gives you a realistic, crystal-clear viewing experience. As the names suggest, the TV can turn into an imposing picture frame and display approximately 1,000+ pictures from around the world that you can access through the Art Store app.
Additionally, it is compatible with Bixby and Google Voice Assistant and can be controlled via voice command. Just like a smartphone, this 32-inch LED smart TV can automatically adjust its screen brightness as per the ambience lighting, thereby offering a relaxing viewing experience. What's more, it supports Samsung's Quantum Dot technology and HDR 10+ that enhance the picture quality and depict full colour volume, irrespective of how light or dark the scene is. The TV also has dedicated buttons for Netflix and Prime Video on its remote that makes accessing them child's play.
Best of all, you can bring home a Sony TV or Samsung TV of your choice in a pocket-friendly manner by purchasing one on No Cost EMIs from the Bajaj Finserv EMI Network. This means that you can shop on EMIs, without worrying about paying anything extra. By using your EMI Network Card at checkout you're assured of financing of up to Rs. 4 lakh and can split the cost of the TV over a maximum tenor of 24 months.
So, going forward, make use of the 7 tips to ensure that your smart TV isn't watching you. If you wish to upgrade your TV while you're at it, simply check your pre-approved offer for an instant, customised plan.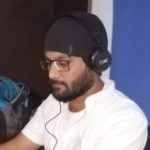 Kamran Sharief
I write about technology, marketing and digital tips. In the past I've worked with Field Engineer, Marcom Arabia and Become.com. You can reach me at kamransharief@gmail.com
Related posts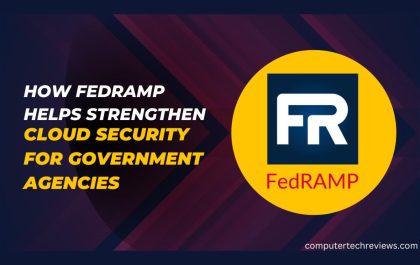 How FedRAMP Helps Strengthen Cloud Security for Government Agencies
In an age where digital transformation is reshaping the way governments operate and deliver services, cloud computing has emerged as…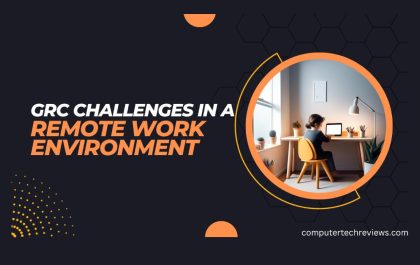 GRC Challenges in a Remote Work Environment: Navigating New Risks and Opportunities
The global workplace landscape underwent a seismic shift in 2020 when the COVID-19 pandemic forced organizations to rapidly embrace remote…