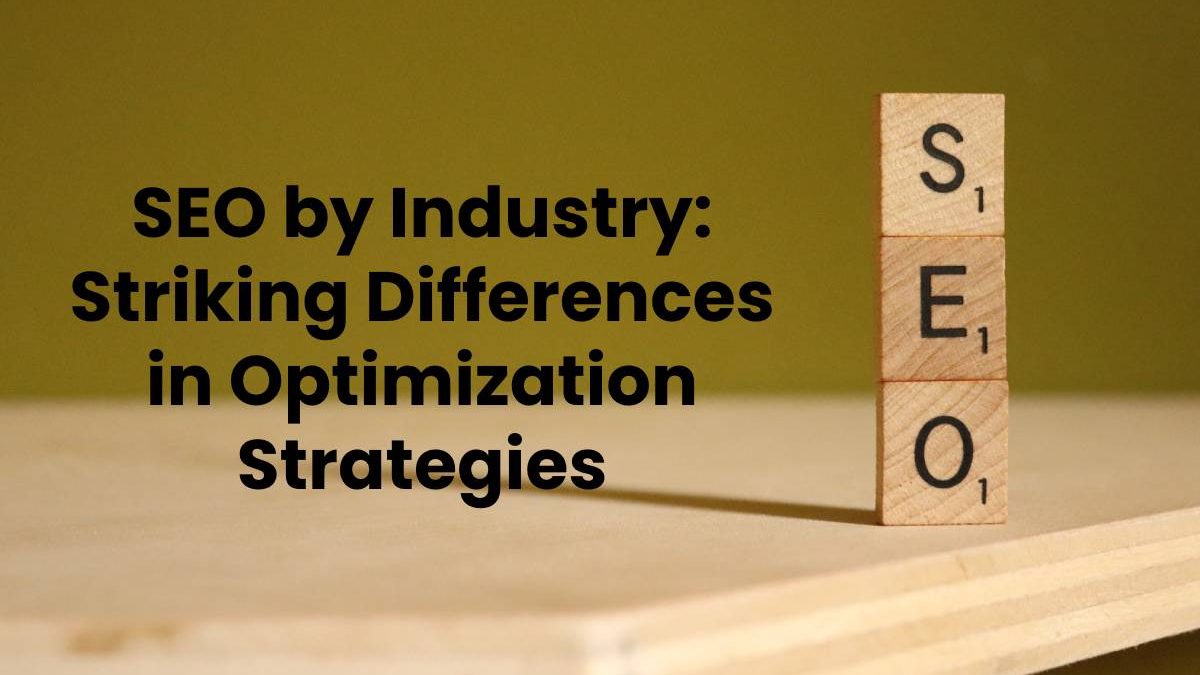 It's essential to realize that your SEO staff is working on various projects. Many other techniques and solutions are available to SEO specialists, making it a very broad area. Investing in the wrong metrics in the wrong places is a waste of SEO money.
The industry has a big impact on what succeeds and what should be avoided. Understanding the various aspects and implementing a plan that will keep you one step ahead of your competitors is crucial.
The travel and tourism sector should optimize their websites for keywords related to travel. " Hotels," "tours," and "vacations" are a few examples of possible keywords in this.
Automatic search engine optimization is worthless. It demands a distinctive strategy suited to your sector. In this article, the industry discusses SEO and what to concentrate on for each economic sector.
How an Industry Adjusts its SEO Strategy
So, starting with basic tutorials and blog posts, you have begun SEO-optimizing your website. But you're not getting the results you want.
It's time to stand back and evaluate your optimization plan in the context of your sector. Some particular tactics will probably be more effective for your industry than others.
The main question back then was, "How do I get a business phone number to get clients?"
But those days are gone; it's a new era of digital marketing in which you can get more and more customers with SEO and become known throughout the world.
But how can you identify what those tactics are? And how do you change your SEO approach as a result?
Here are a few tips:
Look into the techniques your competitors employ, and note which ones are successful for them.
Find the keywords that are most relevant to your industry by using keyword research.
Utilize online networks and directories that are unique to your industry.
SEO By Industry: Implementing an Effective Strategy
1. SEO in the Medical Field
The medical industry is not free from the lack of a perfect SEO prescription. You can't just explore and prod things to see what's happening while SEOing for doctors, pharmacies, and other healthcare establishments.
You must be well-versed in your field. Health is a delicate subject, and inaccurate or absent information can have serious repercussions.
Consider practical patient manuals that offer advice on self-medicating. Because of this, SEO for the healthcare industry must adhere to a very high standard of content quality.
In terms of business, local SEO is crucial for the healthcare industry. Many doctors rely on being found close by to be successful in their practices. Nowadays, it's common for people to use Google or another search engine to see a doctor online.
As a result, healthcare websites must be optimized for local searches and rank well in such developments. The same is true for pharmacies and other healthcare services that compete for local clients.
Finally, the healthcare industry places much emphasis on Google's E-A-T score. Doctors must gain the respect of their patients and potential clients as professionals. Medical professionals must have a strong personal brand that positions them as authorities and subject-matter experts.
2. SEO in the Finance Industry
Some SEO practices are similar to those used by the banking and insurance industries in the medical field. They can be quite complicated subjects, necessitating special consideration and knowledge.
The math has to work out in the financial sector. Therefore, unless you are a pro in your field, it is not suggested to write your material. If unsure, you should entrust an accomplished editorial staff with creating SEO material.
In the financial industry, it's critical to understand both the difficulties unique to this industry and the search requirements of your target audience.
If you are in the financial industry, then you're aware that in some US banks, US gold coins and bars are available, as are silver coins, but the bulk does not.
Financial services are frequently complicated and involve vocabulary unfamiliar to the average person. Because of this, we suggest that you take the necessary time to conduct in-depth keyword research.
3. B2C vs. B2B Industry
SEO for business purposes differs significantly from SEO for usual consumer topics. Even the basic search parameters differ:
Topics in B2B are typically far more complicated than those in B2C. As a result, you must create your material with great care and concentrate on offering top-notch, knowledgeable information. Outsourcing content creation is a significant financial and time commitment, but it's well worth the effort.
A B2B keyword typically has a much lower search volume than a B2C term. It is hardly surprising that fewer users will search for relevant topics in this region.
Your secret weapon is having an in-depth understanding of the specific B2B subject. If you worked in that industry, you would be familiar with the topics, terms, and information relevant to your audience.
4. SEO for the eCommerce Industry
SEO is rather simple for an online store. It would help if you had a technically sound online store, but you also need quality content about the things you are selling.
Online shops with tons of useful details and descriptions are great instances of SEO done right. However, sites without photographs, text content, or product descriptions are a little confusing for crawlers.
High-quality category texts and effective product descriptions are essential in e-commerce. Similar to how guidelines on the things you sell are necessary for effective SEO in our industry.
There are many things that marketers need to remember to do regarding search engine marketing, such as:
In eCommerce, creating visually appealing content is essential for driving sales. Therefore, it's crucial not to ignore your image SEO. Ensure the image files aren't too large and add keywords to the image file names, titles, and alt texts.
Building a portfolio of backlinks is a crucial component of eCommerce SEO. Guest blogs are a fantastic way to link to your store or specific products on other websites. Ideally, it would help if you also created backlinks from endorsements of your products made by happy clients.
The technology supporting the online store is the foundation of any eCommerce SEO strategy. This is why it must function effectively. Usability is another essential component on the list. It is important not to overlook this ranking factor, particularly in eCommerce.
Bottom Line
There isn't a single SEO strategy that works for everyone. Similarly to how different sectors function, what works for one website might not work for another.
Every industry faces a different set of optimization issues, and the secret to success is identifying these challenges and creating a strategy that tackles them squarely.
Experimenting and testing various ways is the best way to discover what works. Tracking your outcomes and observing how they affect your traffic and conversions is the only surefire way to determine whether anything is working.
It takes constant learning and experimentation with new strategies to stay on top of SEO's complex and constantly evolving field.
Related posts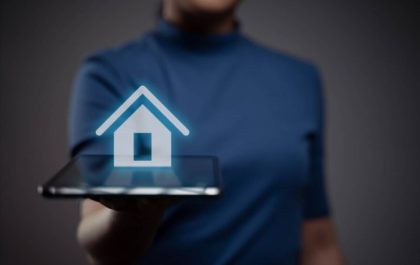 Revolutionizing Home Buying By Embracing Technology in the Modern Real Estate Market
Embracing Technology in the Modern Real Estate Market The landscape of homebuying is undergoing a seismic shift, propelled by technological…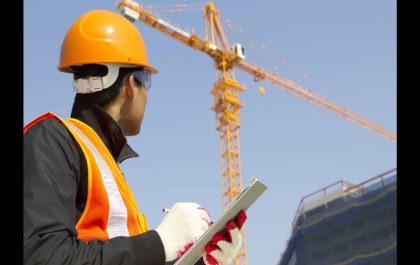 Why Engineering is a Promising Career Choice for The Future
5 Reasons Engineering is a Great Career Choice Engineering is a growing field in the U.S. with high demand due…