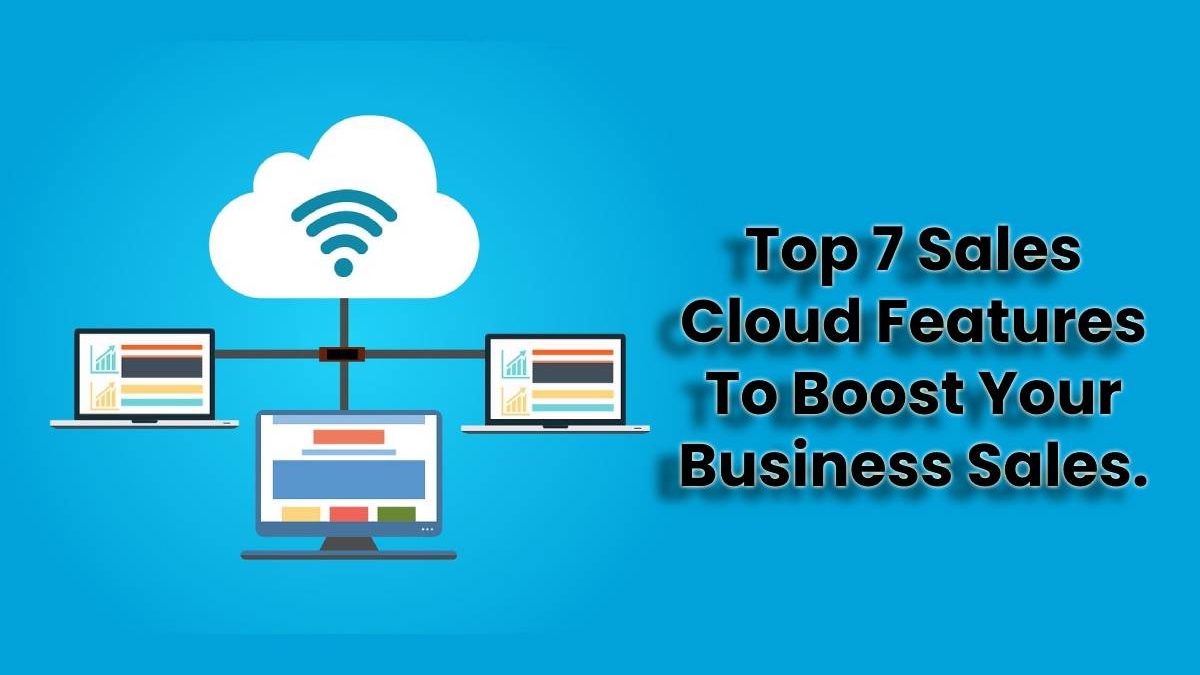 Sales Cloud Features To Boost Your Business Sales
No matter what the size of your company is, every business works with the same goal, i.e., Increasing Business Sales. Being a top leader in the respective fields regarding revenues and popularity is expected, but it is not easy. Today, the market is overpacked with similar businesses all around the globe. Whatever your business is, you definitely find a competitor of it. Therefore, it will be difficult for you to save a strong position for your business in such a competitive zone or bring more sales to it. Here is the top CRM platform Salesforce can help you with. Salesforce brings one of the innovative products that let companies do their business effectively. Salesforce sales cloud is the complete solution that you will need to enhance your business sales.
To prove this statement, we have come up with this post in which we have covered all the critical features of the Salesforce sales cloud that will help you achieve your business sales objectives.
So, without any further ado, let's discuss, but it would be best to look at the core concept of Salesforce Sales cloud quickly. It will help you understand what this platform is all about and how it will support your business-boosting its sales and productivity.
What is Salesforce Sales Cloud?
Salesforce sales cloud is an out-of-the-box sales automation software that helps organizations to grow their sales graph significantly. It comes with the right set of sales tools that brings out the best of the company's sales reps, supporting them to close more deals efficiently and allows them to strengthen their customer relationships.
Sales cloud lets businesses achieve sales success from anywhere globally; it allows enterprises to track and monitor their business health anytime and make pivot go-to-market strategies to achieve success. This software platform by Salesforce is specifically designed to automate the sales process, marketing and customer service for both B2B and B2C contexts.
According to market reports, Sales Cloud has historically been the most significant revenue segment. Salesforce brings in $5.19 billion per year in fees related to Sales Cloud. That's 25.97% of total subscription and support revenues. And 24.42% of total annual revenue.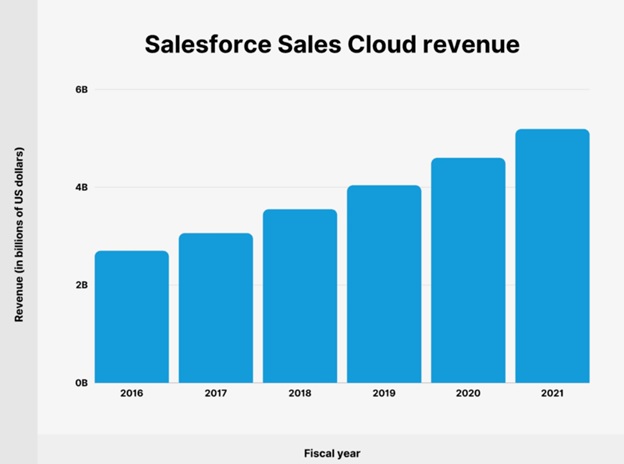 If you wish for a more productive sales team that helps you with faster, predictable growth, Salesforce Sales Cloud is the perfect and complete solution for your business.
Moving on, to know more about the sales cloud platform, let's discuss its features-
Salesforce Sales Cloud Features
Sales Cloud comes with a wide range of features that help businesses get the best out from their sales reps, boost their productivity, grow relationships with the customers and eventually business revenues.
This section covers the top Sales cloud features that speed up your business process, productivity and accelerates effectiveness.
#1 Contact Management- Sales cloud contact management software gives you a complete view of your end customers. This feature will help you provide a full-fledged overview of your end prospects, including activity history, key contacts, internal account discussions and customer communications, quickly and easily. With this platform, the sales reps can pull out in-depth insights into the customer's social media activities that help them understand what their end-users expect or say about their product and services.
The social collaboration tools within the software share relevant insights, documents and every critical business record and contact. With this software, sales reps can access all the accounts and contact data required to process the deals further. It also provides them more profound insight into the customer's issues and recommendations to resolve them firmly.
#2 Opportunity Management- This feature helps sales reps to manage and close sales deals effectively. It provides sales professionals with all the critical data. It keeps focusing on the essential aspects, including who are the real competitors, at what stage the deal is running and what kind of actions are required to win and close that deal. This software comes with in-built email templates that help sales reps to send an email with just a few taps.
Moreover, it tracks which product is part of the deal, with all the essential details, including the standard prices, quoted prices, quantity and product codes. It streamlines the sales process by mapping down the sales management and business processes.
#3 Lead Management- Lead management is a fantastic feature that supports organizations to convert more leads into real opportunities. This feature lets sales reps track all the critical information of the leads. The platform comes with a rich activity timeline that allows you to review and access all the updated information using the Sales path.
This tool also allows you to track your marketing campaign across all the channels to help you understand what next moves you require to win over the customers attention and convert them into potential leads.
#4 Reports and Dashboards- Tracking the real-time status of the leads and conversion rates have always been the most challenging task for salespeople. A slight mistake in data or mismanagement can turn into a massive loss of leads. To help sales reps, Salesforce offers reports and dashboards features that build accurate reports without IT intervention. It provides customized sales forecasting reports; the sales team only needs to drag and drop the required fields, filters, groups and charts.
With this feature, the sales teams can easily track the volume of their potential leads and every segment of the pipeline. This tool gives a complete real-time view of the business's state that helps professionals make informed and critical decisions easily from anywhere.
#5 Activity Management- This feature lets organizations sell smarter instead of harder. It comprises tools that drive productivity and automates low-value tasks. Whether you are using Outlook or Gmail, if you want to get a complete view of your customer interactions, you can get it with Salesforce. It keeps every activity count that helps your sales reps to understand where they spend most of their time. This feature turns your email inbox into a selling machine, moving your leads fast forward and keeping you on top of your competitors.
#6 Pipeline and Forecast Management- Staying updated with the pipeline is another critical task for the sales teams. With this feature, sales professionals can get comprehensive forecasting and drive predictable revenues. The sales reps get the entire pipeline and business view, which is highly required for keeping the forecast flexible. This tool helps you to keep track of pipeline health, offering quick filters and excellent KPIs. It assures accuracy and consistency by creating reliable forecast reports that match your business requirements.
#7 Mobile CRM Software- Why go for a heavy device like a PC, laptop or tablet, when you can manage your sales teams and activities via mobile. Salesforce lets you manage your whole business with a single unified application. Whether it is meetings, events, or account updates, you can easily manage it with one app. The mobile CRM software not only lets you close deals faster but will help you collaborate with your team more effectively.
It comes with a task management feature that tracks all your accounts and deals and gives you a real-time view of sales performance via dashboards. You can access all your files from anywhere and even browse, edit and share with just a few clicks.
Final Words
We understand that for an entrepreneur, how important it is to manage the sales activities and the team. For that, we would highly recommend integrating the Sales cloud into the current business systems. So, here are a few critical Salesforce sales cloud features that will seamlessly help you achieve your business goals.
Salesforce has a lot more to offer that gives you a boost in your productivity and revenues and takes your business ahead of your competitors. You are just one step away from becoming a top leader in your respective industry. Integrate Salesforce Sales Cloud today and make a difference in your industry. To achieve it, we can help you. Apart from this, we are very-well known in providing a comprehensive range of Salesforce Marketing Cloud and Salesforce Commerce Cloud Services. You can connect with us for salesforce development services; we assure you won't regret using the Salesforce platform.
Author Bio: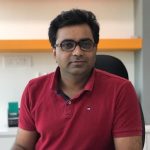 Chandresh Patel is a CEO, Agile coach and founder of Bacancy Technology. His truly entrepreneurial spirit, skillful expertise and extensive knowledge in the Agile software development services has helped the organisation to achieve new heights of success. Chandresh is fronting the organisation into global markets in a systematic, innovative and collaborative way to fulfill custom software development needs and provide optimum quality services.
Related posts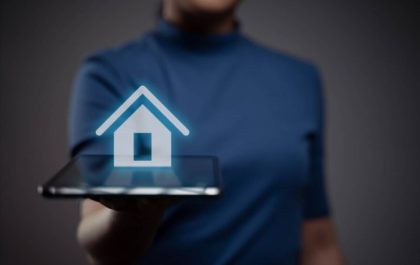 Revolutionizing Home Buying By Embracing Technology in the Modern Real Estate Market
Embracing Technology in the Modern Real Estate Market The landscape of homebuying is undergoing a seismic shift, propelled by technological…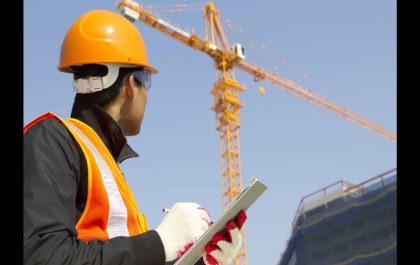 Why Engineering is a Promising Career Choice for The Future
5 Reasons Engineering is a Great Career Choice Engineering is a growing field in the U.S. with high demand due…