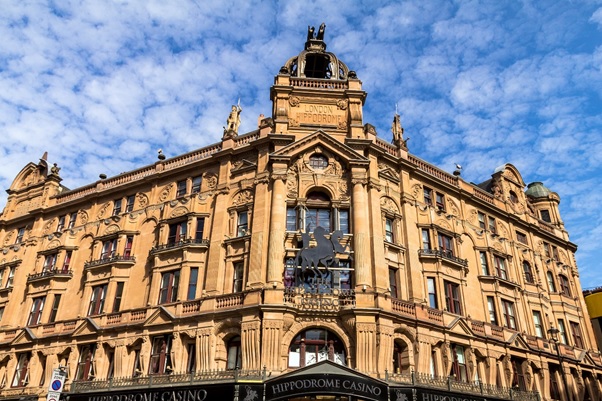 Revealed – The top rated UK casino venues
We all know that Las Vegas reigns as the casino capital of the world. But, it turns out that the United Kingdom has some of its own land-based venues that could rival some of Sin City's casinos.
Of course, you can play some of your favourite games at an online casino and not even have to leave your sofa. But, if you're craving that luxurious casino experience that you can only get from a land-based establishment, here are some of the UK's best.
Hippodrome Casino, London
The Hippodrome Casino takes the title of London's biggest casino. So, if it's a Vegas casino experience that you're craving, without having to fork out for flights, this venue should be on your gaming agenda.
Featuring on many 'best casino lists', the Hippodrome is not only a state-of-the-art gaming establishment, but also has numerous live music rooms, live shows, bars, and an opulent dining experience.
You'll be able to play all of your favourite games, including table games, and Slots, with a selection of exciting casino variants to choose from. What's more, if you're a fan of the progressive jackpots that you often see at an online casino site, you'll be pleased to hear that these also feature at the Hippodrome, and could see you bag some huge jackpot prizes.
The Grosvenor Casino, Birmingham
The Grosvenor Casino is a jewel in the West Midlands and stands as one of the most impressive casino venues in the UK. The casino has an impressive bar, restaurant and all of the casino games that you could wish for! Plus, a state-of-the-art sports and entertainment lounge.
As part of the Grosvenor Casino's chain, you can keep your gaming experience alive and enjoy all of the facilities on offer in this Birmingham venue.
Napoleon's Casino, Leeds
We're taking a trip up North to visit our next casino venue, which is Napoleon's Casino in the bustling city of Leeds. Providing you with a welcome mix of entertainment and casino gaming, this could be the perfect place for a night out with your friends.
You can enjoy a luxurious meal in the venue's restaurant, which overlooks the casino floor. Or if it's a more laid-back experience that you're after, you can order some of the delicious pizzas and burgers from the late-night menu.
This casino has 24 Roulette machines at its disposal, six Roulette tables, three Blackjack tables and 18 slot machines, so there's something for everyone at Napoleon's Casino.
Alea Casino, Glasgow
When talking about the highest-rated casinos in the UK, we can't discount Scotland, the home of Alea Casino. You'll find this gaming gem in Glasgow and the building itself offers visitors some spectacular views of the city's skyline.
Set over two floors, the casino has a wide range of games, including some variants for you to try your hand at — like American Poker and thrilling electronic gaming experiences.
The venue holds live entertainment every weekend. And since you can also relax and tuck into some tasty food at the Waterfront Restaurant, it's the perfect place to visit with friends.
—
If you're now fancying a UK tour of the best casinos that the country has to offer, we wouldn't blame you, since there are so many luxurious venues on your doorstep!
Can't wait to visit a land-based casino to play your favourite games? Thankfully, you don't have to. You could sign up to an online casino and start playing today!
Related posts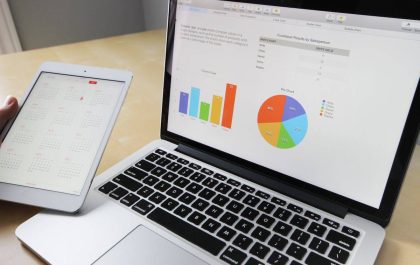 Learn From These Marketing Scandals and Protect Your Business
Volkswagen, a famous car company, faced a massive problem when it was revealed they used a "defeat device," in their…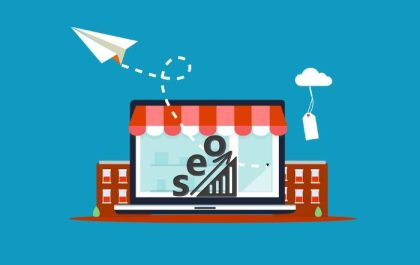 Outsourcing E-commerce SEO: Winning the Online Retail Game
Outsourcing E-commerce SEO: Winning the Online Retail Game In the dynamic world of online retail, staying ahead in the e-commerce…