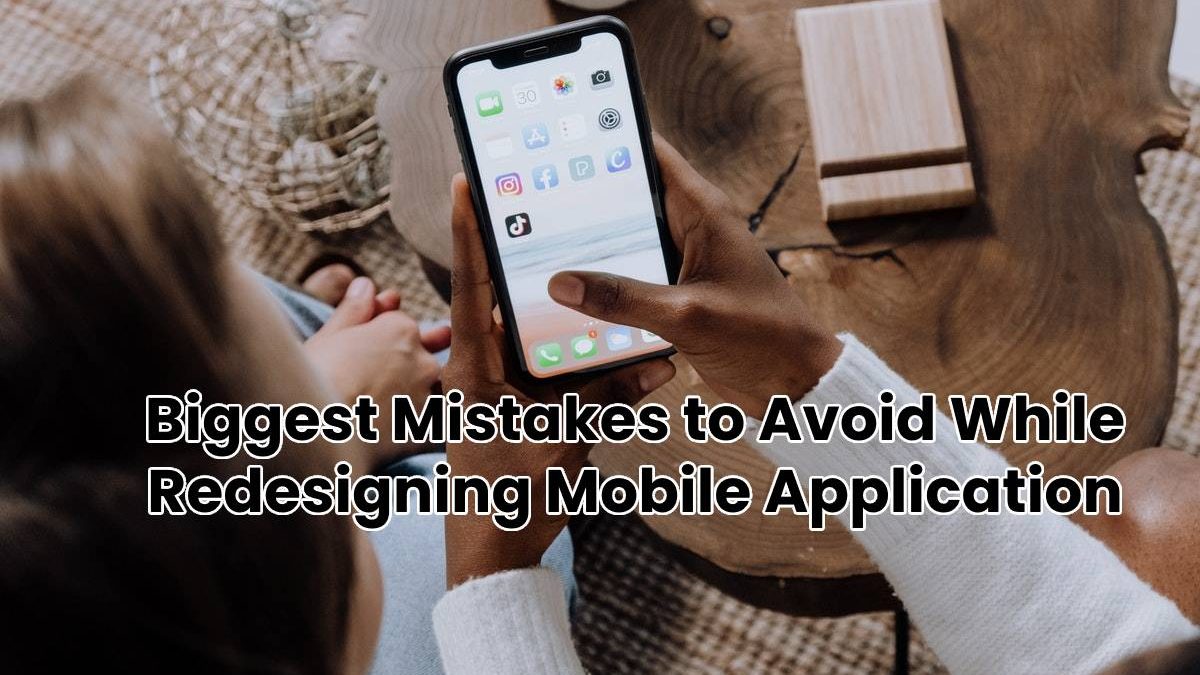 Redesigning Mobile Application
Mobile apps are fast and are the foundation of technology and human beings to communicate in the modern world. There are two ways to learn – one comes from developing a successful mobile app project, and the second one comes from other application developers' mistakes. The second option is far superior.
There are some most common mobile app design mistakes that developers should be aware of in advance and avoid.
You can approach a top mobile app development company to design and develop effective mobile apps for your business requirements.
These are the top eight mistakes to avoid while designing mobile apps with some solutions.
1) Do not begin without an outline of your flow.
The concept alone isn't enough to start. It is essential to outline the flow you want to work with before beginning with wireframes and designs, even for simple applications such as flow maps. Flow maps ensure that you are in the right direction for your design actions.
It will also give you an idea of how your navigational layout will appear before starting your design. A mobile app development company could develop a structure that can confuse your users without a flow chart.
2) Know the competition and market requirements.
There is plenty of research to be done by business owners when they have decided to build a mobile application. For enabling that, it is necessary to know the development process and its various goals. In addition, before moving to the end, it is essential to consider the primary target group and the competition.
3) Uncertainty and inactivity across reporting.
The best method to begin is to communicate your requirements and avoid confusion with the app development companies. Let them know the exact needs and functions you want in the application. Draw out every element precisely so that the user will know when to hit the appropriate button. This scenario can help developers and users alike better understand what to do and establish a reasonable budget.
Whether it is your first app or your sixth, you have to be aware of external and internal development efforts. A mobile application development group can only succeed if clear communication between the project manager, designers and developers. It is essential to ensure that you don't ignore such app design problems.
4) Deal with too many options.
This scenario is often an error made by first-time developers. They usually load their apps with too many features without realizing the number of features they could easily add at once. The most effective apps focus on just a few aspects and use them effectively.
The best mobile app design solutions are to know your target audience, including top features in your application, instead of spending your time and avoiding adding multiple components that are not worth the effort.
5) Mobile app design best practices and simplifying the user interface.
Another common blunder experienced by new entrepreneurs is to overfill the layout with images, buttons, videos, and text elements. The app could appear too complicated because of the visual clutter, leading to a negative user experience.
An ideal solution is to cut out the visual clutter and be minimalist. Focus on the information that will benefit your users and cut out unnecessary elements that don't align with the user's primary goal, as you did when focusing on your app's primary functions.
6) The mobile app is not meeting the user's expectations.
The process of gaining new users for your app may not be as simple as you imagine. Different users have different expectations or requirements. The future holds for an application could be determined by its initial interaction with users when you download it and then access it. While some users might want the app to welcome them and offer a tutorial to show them its functions, others might want the app to let them explore by themselves and discover as they test the app.
It is challenging to create a design that caters to user preferences that conflict, mainly when several apps cannot retain users on the first screen. Do not make customers sign in lengthy registration forms without explaining the benefits of apps to your users. It's just not worth it to make them wait for the content they're seeking to satisfy your branding requirements. Instead of regular sign-in, you could offer quick logins using social media IDs. This scenario will allow for a more user-friendly interaction.
7) Underestimating the total cost of the project.
App development is an investment of a significant amount. Therefore, before beginning creating an app, ensure that you understand the specifics of the budget and resources that you'll need for the entire process. Estimating the total cost of app development requires evaluating the development time, materials and space, marketing overheads, operations team, etc.
Also, these elements require a significant investment. This scenario is why it is essential to determine your budget in advance to ensure that the development process is easy and without errors. Be sure to split your budget to cover App marketing as well.
8) No proper testing is enabled.
People who use the internet always search to find an app that will deliver smooth and uninterrupted performance. A flawlessly performing app is necessary to ensure that the retention of users is high.
In addition to the simple testing of an app, it is essential to test it across various devices to ensure that you get a great first impression. It is necessary to know beforehand what strategies which your company for web-based development uses to test. It is also crucial to remember that it is best done by a professional test team of the application.
Key Takeaways
The biggest mistakes made in the development of mobile apps can significantly impact the performance of your business. As mentioned above, learn from the most frequent mobile app design mistakes to avoid.
Please ensure to stay clear of these mistakes when starting the development of your app. Remember, it is about engaging with your customers in a manner that will allow you to grow your business and earn the best ROI.
This scenario is why it is essential to focus on your customer's demands, needs and requirements. The most common errors when developing mobile apps and the lessons learned are helpful to build an entirely new technology product.
Related posts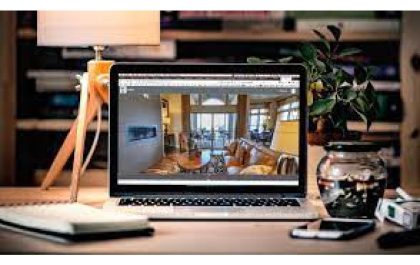 SeekBeak: A Simplified Solution for Interactive 360° Virtual Tours
Businesses constantly seek innovative ways to engage with their audience. One of the most effective ways to do so is…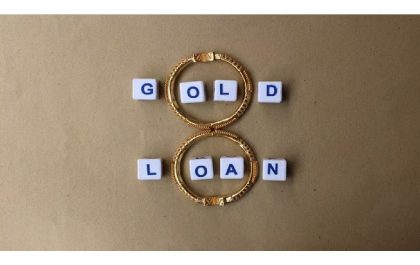 Benefits of Using a Gold Loan Calculator
Are you looking for a convenient way to secure a loan without sacrificing security? A Gold Loan Calculator can provide…