Quality is a cornerstone that can drive or break an organization. For a company to run successfully and to satisfy all stakeholders, it should adhere to robust and efficient Quality Management methods. Even if your business is small and doesn't have adequate resources to ensure quality, you can achieve quality control! This is an important topic and all organizations around the world are obligated to have a working Quality Management system. Well, this is a major reason why employees in organizations, both big and small take up Quality Management courses. Professional training programs help employees create bespoke Quality Management systems. It makes all tasks in the organization controllable, clearer and measurable.
What is your role in Quality Management?
Before you enroll in a Quality management certification program, it is important to understand what this role deals with.
By definition, Quality Management is all about analyzing and building processes that review the products and services of a company. It helps professionals identify problems that require immediate changes in quality. Quality Management has used in all business activities. As mentioned previously, the role of quality doesn't depend on the size of the company. By completing a training program in Quality Management, you will be able to help the organization in the following ways:
Reduce costs in delivering actual outcomes
Get rid of unnecessary wastes that hinder production and increase costs
Make changes that would boost process control
Make changes that can increase the overall share value of your company
Meet and exceed stakeholder expectations. This in return would boost the company's morale.
Most Quality Management certification programs are based on how to impart the importance of quality to aspiring employees. This is an important program that offers structure and order to companies. Most of the time, quality certifications are recognized around the world. And, professionals who have undergone quality training have high demand everywhere. It should adhere to robust and efficient Quality Management methods, often supported by the latest enterprise quality management software.
What do Quality certifications deal with?
By definition, quality certifications prove that the company has invested time and money in following standards that truly matter. Employees who undergo these certifications will be aware of a series of Quality Management systems. Trained employees will be able to meet and exceed customer requirements. After all, the industry strongly believes that customer loyalty depends on how you meet their requirements. An organization that tackles customer requirements carefully will have genuine and loyal clients time after time.
By following the standards and rules mastered from the quality certification, you are bound to build better revenue for the company. This is why most organizations work hard in achieving this certification. And, it is mandatory for employees to take up Quality Management trainings in Canada to fast track the process. Employees who complete these training have in-depth knowledge on how to create opportunities for newer markets.
The moment an organization works in line with quality, maintenance of the company becomes easier. To be deemed as a high-quality organization, you are expected to understand and depict all processes that need measurements. The motivation for this Quality Management standard is to control and oversee all forms of business. Quality goals are essential in shaping the company's overall framework. And, this task is not as easy as it sounds. It needs lots of expertise and knowledge to understand measurements that are useful for your company and that fall in line with your long term goals.
Key Take Away from the Course
Apart from being quality certified for satisfying customers, it is important for a company to have its own auditing methods. The bespoke framework should focus on the company's vision and mission on quality. For this, people within the organization should have the capacity. Fortunately, the right Quality Management course can help you with this knowledge. These courses are of high importance to auditors, quality analysts, project managers, and quality control professionals. For instance, an auditor who has sound knowledge on quality control will be able to identify zones in their system that needs to be improved. They can put forward discreet methods on how the organization's quality issues need to be arranged, viewed and even recorded. Each of these tasks is complicated and requires the right kind of guidance.
Handling Quality Issues
Quality control in any company is known for its issues. Building an organization that responds to quality problems promptly is important but difficult. When you enroll in Quality Management courses you will be able to gather knowledge on how to put quality in practice! As a result, your career in quality will grow and benefit the company through all the stages.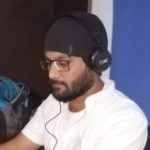 Kamran Sharief
I write about technology, marketing and digital tips. In the past I've worked with Field Engineer, Marcom Arabia and Become.com. You can reach me at kamransharief@gmail.com
Related posts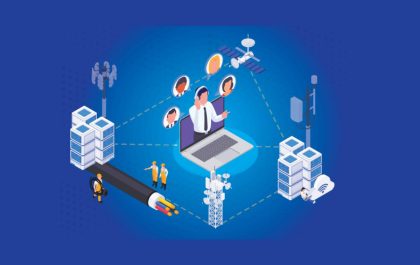 Sip Termination Providers – 7 Reasons To Choose The Best Call Routing Suppliers-My Country Mobile
When it comes to Sip Termination services, businesses need a reliable wholesale Voip Providers that offers high-quality solutions at competitive…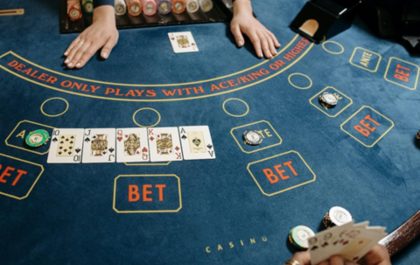 The Evolution of Online Casinos: How Play.co.za Leads the Way
The world of online casinos has undergone a remarkable evolution over the past few decades. As technology has advanced and…