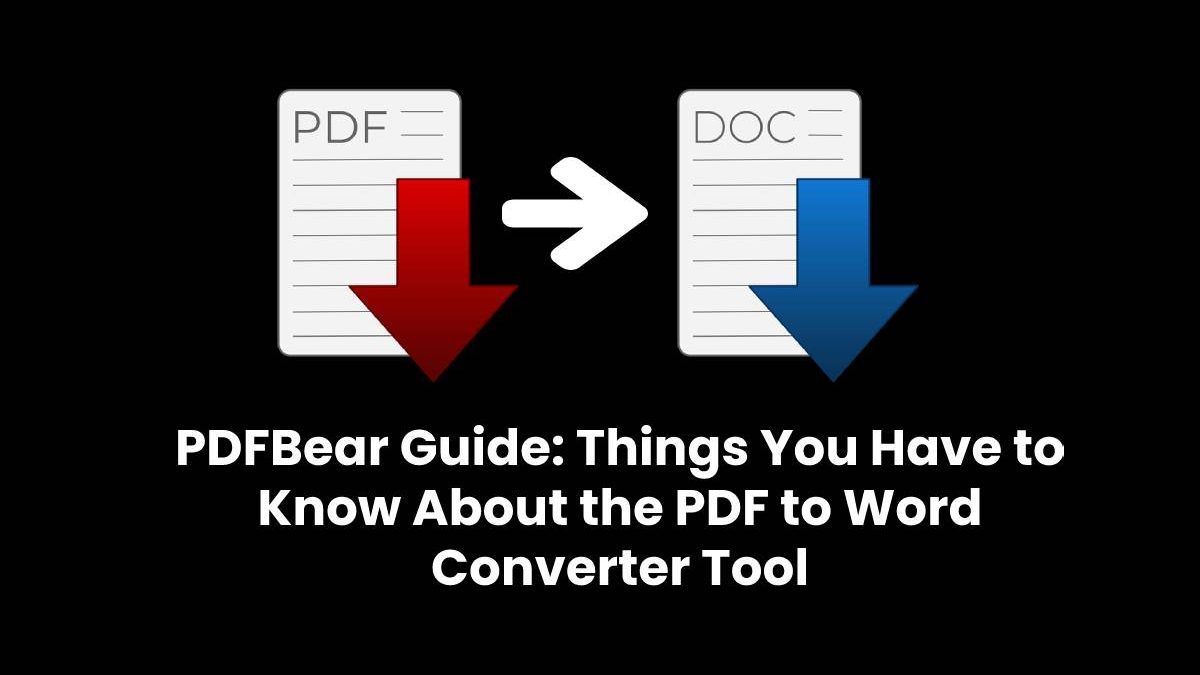 PDF to Word Converter Tool
Even though PDF files have been around for over 25 years, it is still one of today's most used file formats. Whether you are accessing a contract, e-book, or resume, PDF files are one of the most convenient ways of accessing your files. So, it is only logical that we know how to convert to and from a PDF file. What better way to do it, you ask?
PDFBear is one of the most cost-efficient ways of converting your files. It is a reliable and powerful online converter tool that would cater to all your conversion needs anywhere and anytime you want. Whatever file format you need, PDFBear has it all for you. So, here are some things you have to know about this PDF converter tool.
Simple PDF to Word Conversion Process
PDFBear has one of the easiest and simplest to understand conversion processes. Do only three steps to convert your files into your desired file format. The first step is to enter their website into your browser and choose which converter tool you want to use. You can do many things like convert PDF to Word online, split, merge, compress, add watermark, delete PDF pages, and more.
The web browser will redirect you to the designated converter tool that you have chosen. The second step is to choose which file you want to convert, and you can do this in two ways. One is to use their drag-and-drop feature to easily convert multiple files, and the other is just by clicking on the "Select Files" button.
The last and final step is to wait for your files to finish converting into your desired file format. You can then save it on your chosen storage device or save it on your cloud storage such as Dropbox or Google Drive. If you're the person who doesn't enjoy waiting, fortunately for you, PDFBear guarantees its users that no matter how big or how many files you convert, it would only take a few seconds.
So, if you are looking for the best way to convert PDF to Word, then PDFBear is the way to go. You are assured that you wouldn't encounter any problems with this PDF converter tool. They offer an array of file formats that you can choose from the PDF to Word converter.
No Installation Required
Since PDFBear is accessible on your browser, you don't have to install or download anything on your device, making PDFBear an efficient way of saving up storage space for all your files. Some PDF converter tools are not fully optimized to be used on mobile devices. Still, with PDFBear, you are assured that you wouldn't encounter any compatibility issues to access the features.
Additionally, PDFBear can also be accessed on any operating system, whether using a Linux machine, Windows, or macOS. It does not limit you to only one operating system. You can also access it on any type of device such as a tablet, iPad, iPhone, laptop, or from your PC. All you need is a reliable internet connection and sufficient storage space for your files, and you are good to go.
User-Friendly PDF to Word
PDFBear's user interface has been simplified to make it easier for new users to navigate through the website, and wouldn't have any problems using their tools. For you convert your PDF files to Word documents, you just have to do a few clicks of a button.
Quality is Key
In case you didn't know, PDFBear has partnered with Solid Documents to offer all of their users the best conversions for PDF to Word. You just have to drag and drop your files, and PDFBear will do the rest. They guarantee you that all the files that you will convert are high-quality files. You also don't have to do any reformatting since it will not compromise the original file.
Secure Connection
Whatever type of file you plan to upload in PDFBear's system, they assure all users that your files will be safe from any hackers or cybercriminals. They have installed a 256-BIT SSL Encryption Technology to safeguard your files. No one will have access to your files unless you have given them the authority.
PDFBear is all about security. They make it their top priority since they know that your files potentially contain sensitive information that you don't want others to access. So, every file you upload will automatically be removed from their system after detecting that you have been inactive for over 60 minutes.
This includes the downloadable that you get whenever you convert your files. These downloadable links can only be downloaded and accessed for a limited time. All of your files are exclusive only for you. So, you don't have to worry about your files being tampered with or stolen from you. PDFBear has your back!
Takeaway
Overall, PDFBear is a reliable and powerful converter tool. PDFBear should be your next go-to converter tool and forget the other converter tools out there. Why settle for something less if you know what PDFBear can offer you with its amazing features? Why not check it out for yourself and see what PDFBear can do for you? Once you try PDFBear, you won't have to look any further for a good converter tool since it has everything for you. Go on, give it a go.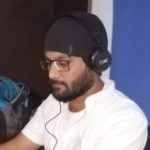 Kamran Sharief
I write about technology, marketing and digital tips. In the past I've worked with Field Engineer, Marcom Arabia and Become.com. You can reach me at kamransharief@gmail.com
Related posts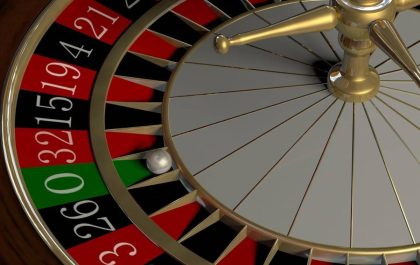 Which is the Best Online Satta Game App?
Satta games have gained immense popularity in the online gaming world, with players seeking excitement and the chance to win…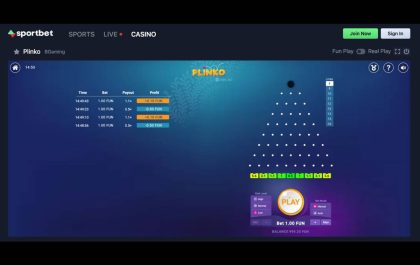 Plinko game: cheats that pay real money
Plinko game cheats that pay real money Plinko, the popular slot machine game that combines elements of chance and strategy,…